Farmers turn to artificial intelligence to grow better crops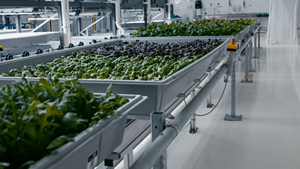 Matt McFarland for CNN Tech: NatureSweet, which grows tomatoes on six farms in the United States and Mexico, is using artificial intelligence to better control pests and diseases in its greenhouses.
The technology, developed by the Israeli digital farming company Prospera, has already improved harvests and reduced labor costs. NatureSweet began testing the technology almost a year ago at one of its farms in Arizona. It plans to roll the tech out to all of its locations soon.
Adrian Almeida, chief innovation officer at NatureSweet, believes artificial intelligence will eventually improve his greenhouses tomato yields by 20%.
"It'll be better for the environment and for the customer," Almeida said.
Farms are increasingly using technology to grow crops, from task-tracking systems that monitor watering and seeding to drones that capture aerial images.
So far, NatureSweet's weekly harvests have grown 2% to 4%. This may seem modest, but the results makes a big difference when growing millions of pounds of tomatoes a year. Full Article:
Comments (0)
This post does not have any comments. Be the first to leave a comment below.
---
Post A Comment
You must be logged in before you can post a comment. Login now.
Featured Product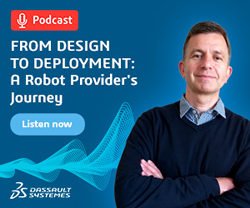 Let's listen to Arvind Krishnan, industry analyst at Lifecycle Insights and Michael Mayr, Industrial Equipment Sales Strategy Expert at Dassault Systèmes. They will discuss the robot industry and how startups can succeed in this market.