Farmers face vendor lock-in as agriculture goes digital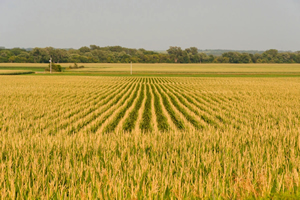 Jason Tatge for VentureBeat: Data is becoming integral to the operations of farms everywhere, despite the persistent belief among some in Silicon Valley that farming is not a high-tech industry. Adoption of precision agriculture technologies has been on the rise for years, as farmers realize how valuable comprehensive field data has become. It holds the ability to improve yields, lower input costs, and pave the way for cutting-edge R&D like yield guarantees from seed and chemical companies.
In fact, farmers are so aware of the value of the data that they're beginning to change their operations to better support their data strategies. Farmers across the country are starting to ask tough questions about data from their many providers. Who owns it? How will it be used? How do I extract maximum value from it? How do I put a "fence" around my data so that it's protected for future generations?
As farmers begin orienting their seed, chemical, and equipment purchase decisions around their data strategies, they must take precautions to protect against vendor lock-in. Full Article:
Comments (0)
This post does not have any comments. Be the first to leave a comment below.
---
Post A Comment
You must be logged in before you can post a comment. Login now.
Featured Product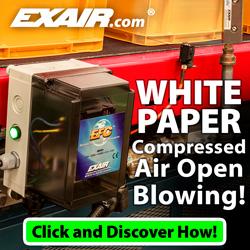 Compressed air is a limited resource that is generated in-house for the benefit of many operations within the manufacturing environment. Learn how to ensure all point of use applications are using your compressed air in the most effective and efficient way possible. Learn how much it costs to produce that compressed air and how Engineered Nozzles can help you use your air more effectively and efficiently.