Agtech companies link to bring full automation to indoor farms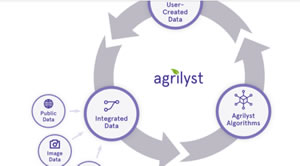 Brooklyn - Two leading agtech companies have joined forces to offer award-winning automation software and hardware to indoor farms.
For the first time ever, growers will be able to use technology to automate processes that have previously been decided based on incomplete data. Agrilyst, based in Brooklyn, is the market leader in farm management and automation software for indoor farms. Motorleaf, based in Montreal, is a market leader in IoT, plug-and-play sensor, and controls hardware and software for hydroponic and greenhouse automation.
It is now possible to connect Motorleaf devices to Agrilyst's platform. Growers can visualize all of their climate and nutrient information real-time and alongside their crop yield data.
"The customer is the most important piece of the puzzle, and facilitating easy access to critical information in an intuitive and plug-and-play environment are two of the things that both Agrilyst and Motorleaf customers already experience. Now for the first time they can do this with both companies working together on their behalf. Welcome to the new way agtech should work for all customers," says Ally Monk, Motorleaf Co-Founder and CEO.
"We believe the open exchange of data between systems is critical for farm success and have always been committed to helping farmers access and utilize their data in better ways. We're excited to work with Motorleaf, who is quickly becoming a key player in advanced indoor controls technology. Connecting to top-of-the line devices will help our customers get the best insights into their operations possible," says Allison Kopf, Agrilyst Founder and CEO.
Comments (0)
This post does not have any comments. Be the first to leave a comment below.
---
Post A Comment
You must be logged in before you can post a comment. Login now.
Featured Product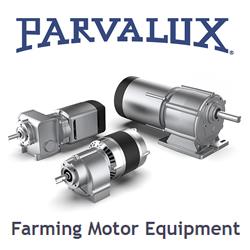 British-made farming motors at Parvalux are available off-the-shelf, customizable or as a fully customized 'from scratch' solution, enabling you to tailor a geared motor to your precise requirements. Whether you require a specific shaft length or material, dynamic braking or another one of our customization options, we'll help you make sure your customers' farms run like clockwork.