Making vertical farming viable
Control Engineering UK looks at the role that machine control has played in helping make vertical farming a commercially viable option.
Vertical farming is a technique which involves growing crops in trays, stacked vertically. The technique can offer many benefits. It uses less water, pesticides, fertiliser and has lower labour costs than traditional farming methods. Food can also be grown closer to the point of use, in urban settings, or areas not normally suitable for agriculture.
Henry Aykroyd, CEO at vertical farming developer, Intelligent Growth Solution (IGS), explains the advantages of the technique: "Vertical farming allows us to provide the exact lighting and environmental conditions necessary for optimal plant growth. The collected growth data ensures the technique is repeatable in any location, at any time, providing fresh, consistent crops with less wastage than other techniques."
The main sticking point that has halted the widespread adoption of vertical farming is that it requires a great deal of energy. Even though vertical farming uses power efficient LED lighting, a way to lower the energy costs to a level that would make it commercially viable has not been found.
IGS has developed several ways of getting round these commercial obstacles by increasing the adoption of automation technology, smart lighting and flexing with the grid.
IGS was founded around the idea of a unique growth tower as a machine concept, based around a vertical stacking system. The tower design features 64 4m x 1.6m growing trays. The stacking system-based tower design is highly scalable, as each tower would have its own control system. All serviceable parts are contained within the first 1m of the tower and access to the crops is granted when the tray leaves the tower which negates the need for staff to work at height. Full Article:
Comments (0)
This post does not have any comments. Be the first to leave a comment below.
---
Post A Comment
You must be logged in before you can post a comment. Login now.
Featured Product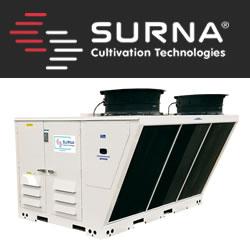 The EnviroPro Packaged DX HVACD Unit utilizes hot gas reheat to provide both cooling AND dehumidification all in one central unit. Its variable speed components allow it to make more nuanced adjustments, saving energy and avoiding temperature swings that can come from single-stage equipment. Due to its affordability, versatility, and industry-leading warranty, the EnviroPro Packaged unit is one of Surna's most popular HVAC offerings.