Japanese Firm To Open World's First Robot-run Farm
Spread, a vegetable producer, said industrial robots would carry out all but one of the tasks needed to grow the tens of thousands of lettuces it produces each day at its vast indoor farm in Kameoka, Kyoto prefecture, starting from mid-2017.

The robots will do everything from re-planting young seedlings to watering, trimming and harvesting crops.
The innovation will boost production from 21,000 lettuces a day to 50,000 a day, the firm said, adding that it planned to raise that figure to half a million lettuces daily within five years.
"The seeds will still be planted by humans, but every other step, from the transplanting of young seedlings to larger spaces as they grow to harvesting the lettuces, will be done automatically," said JJ Price, Spread's global marketing manager.
The new farm – an extension of its existing Kameoka farm – will improve efficiency and reduce labour costs by about half. The use of LED lighting means energy costs will be slashed by almost a third, and about 98% of the water needed to grow the crops will be recycled.
The farm, measuring about 4,400 sq metres, will have floor-to-ceiling shelves where the produce is grown... (cont'd)
Comments (0)
This post does not have any comments. Be the first to leave a comment below.
---
Post A Comment
You must be logged in before you can post a comment. Login now.
Featured Product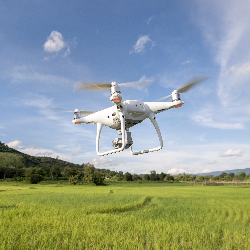 This is today's agriculture: Tractors drive autonomously and the cultivation of fields can be carried out precisely and plant-specifically. Drones record the condition of the soil and crops from the air. Robots assist in milking, feeding, and monitoring animals. MVTec's machine vision software helps farmers realize these and other applications and confidently face many of today's modern agriculture challenges.