Greenbot: Driverless Tractor
From Greenbot:
The Greenbot was introduced at the Agritechnica 2015 trade fair. The Greenbot is the first driverless machine to be developed especially for professionals working in the green sector who have to carry out repetitive tasks on a regular basis, such as working in fruit cultivation, horticulture, agriculture, or the municipal sector.
The software that controls the fourwheel steering and hydraulic four-wheel drive system is userfriendly, safe and reliable. The Greenbot can be programmed to function fully independent and can be used to replicate tasks recorded in advance using a tractor with a driver. Programs can also be activated using the remote control, and then the Greenbot repeats the instructions. This mode is called 'Teach & Playback'. The Greenbot is furthermore able to independently plan its own route and operations for specific applications, such as spraying orchards or mowing public green areas... (site)
Comments (0)
This post does not have any comments. Be the first to leave a comment below.
---
Post A Comment
You must be logged in before you can post a comment. Login now.
Featured Product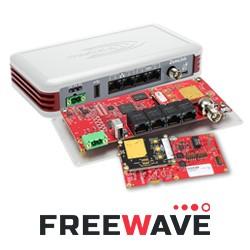 Did you know precision agriculture, on average, raises yields 1.75% and reduces energy costs as much as $32 per acre while also reducing water usage by 8%? (MDPI). FreeWave can fully optimize your agricultural operations to reduce costs while increasing profits and yields for less. We've got you covered with our free Precision Ag guide. But first, we'd love some information...