Albotherm has developed a Smart shade coating that is transparent in cold weather but automatically converts to opaque in hot weather to provide on-demand shade, optimising crop growing conditions, and reducing solar overheating.
Albotherm, a leading advanced materials startup in AgriTech and Construction, has been awarded a significant grant from Innovate UK to spearhead a groundbreaking project in collaboration with Pilkington, Flavourfresh and Vitacress.

Albotherm has developed a Smart shade coating that is transparent in cold weather but automatically converts to opaque in hot weather to provide on-demand shade, optimising crop growing conditions, and reducing solar overheating. Albotherm's technology is vital in supporting our planet's requirement to produce 50% more food by 2050 to feed a global population reaching nearly 10 billion. This need is compounded as available arable land has decreased by 30% in the last 40 years due to the effects of urbanisation and climate change. Our changing climate also brings more unpredictable weather conditions, which can cause stress to the crop, resulting in a 25% decrease in yield.
As Albotherm's product is responsive to changing temperature it ensures that the greenhouse environment remains optimised for growth, maximising crop production and securing the global food supply in a changing climate. In commercial greenhouses, their technology allows crops to benefit from the early morning and evening light, while being protected from the heat of the midday sun, boosting overall light levels by 18% and demonstrating a 34% increase in crop yield compared to standard shading approaches.
This ambitious project, which commenced in May 2023 has received funding from the Department for Environment, Food, and Rural Affairs (Defra) as part of the Farming Innovation Pathways Grant, administered by Innovate UK. The aim is to address the pressing need for sustainable solutions in the horticulture sector by maximising energy efficiency and reducing environmental impact.
The project aims to develop and test Albotherm's innovative smart coatings, with a focus on the optimisation and scale up of their retrofit temperature-responsive shade coating for commercial greenhouses. Initial testing is scheduled to commence in Spring 2024 in partnership with Flavourfresh and Vitacress, two of the UK's leading soft fruit and culinary herb growers, with commercial scale crop trials.
Albotherm is also partnering with world leading glass manufacturer Pilkington to develop a glass coating for new greenhouse construction that can be produced using Pilkington's large area manufacturing processes. This new product will have a longer lifetime, maximising the environmental benefit of Albotherm's technology and allow access to a wider market opportunity in industrial glazing.
Molly Allington, CEO of Albotherm: "We are excited to receive the Innovate UK grant and to collaborate with leaders in the UK horticulture industry. We are honoured to have the support of Flavourfresh, Vitacress, and Pilkington on this ground-breaking project and we look forward to contributing to a more sustainable future for the horticultural industry."
Anna Colley, Lead Technologist at Pilkington Technology Management Limited (PTML): "We are continually developing the next generation of glass products and have recently launching our Pilkington Botanical glass range focused on optimising greenhouse farming. We are very much looking forward to working with Albotherm and exploring the potential of combining their smart shade coating with our glass technology as a potential step towards a more dynamic systems for combating temperature variations in Greenhouses."
Andy Roe, Production Manager at Flavourfresh says: "This Albotherm project is exactly why British horticulture is number one in the world. Flavourfresh are so excited to be partnering with Albotherm on such an incredible and innovative concept. The outcome of this work will be so beneficial to all growers across the sector. It's projects like this that make our jobs so stimulating and exciting for future challenges."
About Albotherm: Albotherm is a leading greenhouse technology company dedicated to revolutionizing the horticulture industry through innovative solutions. With a focus on energy efficiency and sustainability, Albotherm aims to empower growers with cutting-edge technologies to optimize crop yields while reducing environmental impact.
About Flavourfresh: Flavourfresh is a renowned producer of high-quality tomatoes and strawberries, committed to delivering exceptional taste and freshness. The company employs innovative growing techniques and sustainable practices to provide consumers with premium, locally grown produce.
About Vitacress: Vitacress is a leading producer of culinary herbs, supplying premium products to customers across the UK. With a strong emphasis on sustainability and responsible farming, Vitacress is committed to delivering nutritious, flavoursome produce while minimising its environmental footprint.
About Pilkington Technology Management Limited, an affiliate of the NSG Group of companies: PTML is a world-leading manufacturer of glass and glazing solutions, renowned for its technical expertise and commitment to innovation. The company provides a wide range of high-performance glass products for various applications, including architectural, automotive and horticultural purposes.[1] Pilkington Botanical is the range of glass products developed specifically for greenhouse's with a focus on increasing crop yield and improving sustainability.
Featured Product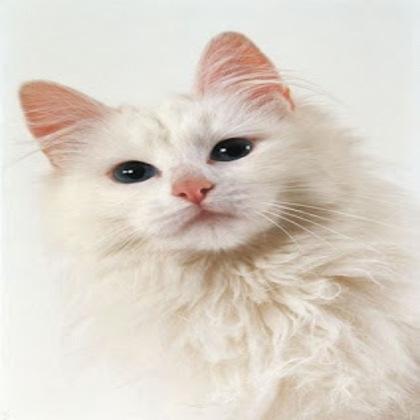 Image processing opens up a wide range of possibilities for the automation of modern agriculture - but what to do when only a small budget is available? That is where the uEye XLS comes in. With the launch of these super-small industrial cameras, even price-sensitive applications and volume projects become feasible. Measuring just 29 x 29 x 7 mm, the compact cameras offer excellent imaging characteristics without excessive heat generation, making them a perfect fit for embedded vision applications in agricultural machinery and equipment. The industrial cameras comply with the vision standard and are available with Micro-B connectors and with or without C/CS or S-mount lens holders, further increasing their adaptability to different agricultural environments. Thanks to these features, the cameras offered by IDS Imaging Development Systems lower the barriers to entry and make it easier to explore the potential of vision technology to optimize agricultural processes.