Manufacturing

Marketing Partner
---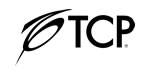 TCP Lighting
With more than 20 years of lighting experience, we are a lighting manufacturer who understands what goes into producing quality lighting systems. TCP's comprehensive product line includes CFL and LED ENERGY STAR rated lamps, along with DesignLights Consortium rated fixtures. We have leading LED driver designs and patents. That's why it's no surprise that we earn top product and supplier awards. Our strategic partnerships with industry leading vendors have allowed us to achieve just that.
---
Mailing Address:
325 Campus Drive
Aurora, OH 44202
United States of America
Tel: 800-324-1496
Fax:
Email: yourcustomercare@tcpi.com
Website: https://www.tcpi.com/horticulture-lighting/
Company Category: Indoor & Vertical Farming
Geographic Region: USA - North East
Company Sector: Manufacturing
Keywords: grow lights, LED, horticulture, indoor farming
Partner Status: Marketing Partner
---
Products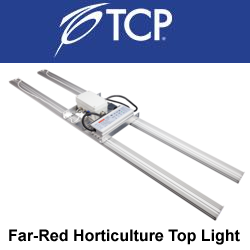 TCP's Far-Red Horticulture Top Light is available for growers that need to boost their overall crop size, yield, and photosynthetic rate without breaking the bank on energy costs or supplemental fixtures. It delivers up to 502 μmol/s of photosynthetic photon flux and high energy efficiency up to 2.29 μmol/J. It has a full spectrum that benefits vegetative and flowering growth, with a little extra kick.
---
Articles
This Company does not currently have any Articles
---
White Papers
This Company does not currently have any White Papers
---
Press Releases
TCP has brought its more than three decades of lighting industry expertise to the horticulture market, enabling professional growers to have access to the best, most innovative grow lights available. The latest innovative products will be on display at Cannabis Conference August 23-25, 2022..
---