Manufacturing

Marketing Partner
---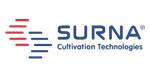 Surna Cultivation Technologies
Surna Cultivation Technologies is the one-stop-shop for indoor agriculture facility design, equipping growers with a team of expert architects, engineers, project managers, and a wide selection of equipment designed specifically for indoor farms.
---
Mailing Address:
385 S. Pierce Avenue, Suite C
Louisville, CO 80027
United States of America
Tel: 303.993.5271
Fax: 303.443.9533
Website: https://surna.com/
Company Category: Indoor & Vertical Farming
Geographic Region: USA - South West
Company Sector: Manufacturing
Keywords: cea, indoor farming, hvac, LED,
Partner Status: Marketing Partner
---
Products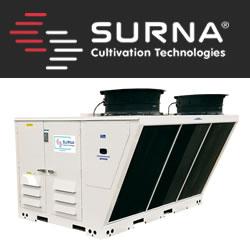 The EnviroPro Packaged DX HVACD Unit utilizes hot gas reheat to provide both cooling AND dehumidification all in one central unit. Its variable speed components allow it to make more nuanced adjustments, saving energy and avoiding temperature swings that can come from single-stage equipment. Due to its affordability, versatility, and industry-leading warranty, the EnviroPro Packaged unit is one of Surna's most popular HVAC offerings.
---
Articles
Depending on your situation, you will most likely need to use dehumidifiers to remove excess moisture from your grow room environment. But, there are many factors to consider such as HVAC approach, sizing, and quality. Let's examine these factors.
When faced with challenges of contamination and odor control, some indoor growers have adopted pressurized ventilation methods, manipulating positive and negative pressure to protect their grow spaces.
Artificial lighting is essential for growing plants indoors. This guide will walk you through the basics of understanding commercial horticultural lighting and things to take into consideration when shopping for fixtures.
---
White Papers
This Company does not currently have any White Papers
---
---