Manufacturing

Marketing Partner
---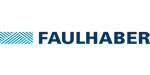 FAULHABER MICROMO
Since 1961, FAULHABER MICROMO has partnered with OEMs to deliver high precision, high performance, custom micro motion system solutions to markets such as medical, robotics and automation in North America. FAULHABER MICROMO's tradition of innovation started decades ago in Germany. The groundbreaking invention of the FAULHABER coreless winding started it all for a market that produces millions of motors today. How can the FAULHABER MICROMO team help you deliver your next innovation to market first? Learn more about MICROMO's solutions for the most demanding applications, our diverse motion products and technologies, online ordering, Engineering and R&D teams, Clean Room Assembly, Machining Center and other services at our Clearwater, FL facility at https://www.faulhaber.com.
---
Mailing Address:
14881 Evergreen Avenue
Clearwater, Florida 33762-3008
United States of America
Tel: (800) 807-9166
Fax:
Email: marketing@micromo.com
Website: https://www.faulhaber.com
Company Category: Lighting
Geographic Region: USA - South East
Company Sector: Manufacturing
Keywords: servo, dc, motors
Partner Status: Marketing Partner
---
Products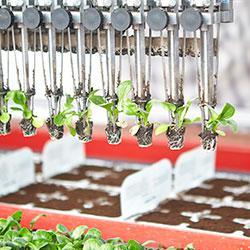 The FAULHABER Linear Actuator L series are designed to provide high performances in compact dimensions, these actuators can support large input speed, high output force and are suited for a wide range of applications like robotics, industrial machines and laboratory equipment.
---
Articles
The new Aero fertilizer spreaders from agricultural machinery manufacturer RAUCH put the mineral fertilizer exactly where it is needed and in just the right quantity. Motors from FAULHABER assist with the precision dosing.
Smart farming uses modern technologies to increase the efficiency of agriculture, to use all resources more sparingly, to relieve people from monotonous work and to produce higher yields.
Electric shears are connected to the battery which is normally fastened onto the wine growers belt with a short cable while the electrical motors are integrated into the shear's handles and apply the necessary force.
---
White Papers
This Company does not currently have any White Papers
---
Press Releases
A HELPFUL TOOL FOR EVERY DEVELOPER
Generally speaking, electric motors are not "lone wolves" but for most applications need to be combined with gearheads for speed reduction as well as encoders.
With its speed and torque, the new AM3248 stepper motor from FAULHABER raises the bar in terms of performance and dimensions. Offering up to 10,000 rpm, it can achieve five times the speed of comparable stepper motors.
---