We should not see Vertical Farming as a trend, but as a serious technology to be deployed to face those food challenges. This means first building a feasible business case with our client.
Addressing the Challenges of Vertical Farming
Q&A with Rudy van den Berg, Commercial Manager | ARTECHNO Growsystems
Tell us about yourself and your role with ARTECHNO Growsystems.
"I was introduced to Artechno's AVF+ technology by Art van Rijn, our founder and president. AVF+ stands for Automated Vertical Farming. The combination of this sustainable high tech cultivation solution, together with the passion for plants excited me immediately! My father was a greenhouse grower, so the love for plants is in my genes.
Before Artechno, I worked for an international vegetable breeding company. It is a great company which also importantly contributes to the world food supply, but at sometimes I missed the leverage I could have on the process and the results. Artechno is a smaller company where you can contribute to the process and quickly see the results. In addition, this is my first managerial position, which I consider a wonderful challenge. So, plenty of benefits, which is why I started working at Artechno on December 1st of 2021."

What is your vision on the challenges in the world regarding food security and safety, in relation to Vertical Farming?
Automated Vertical Farming can be a great addition to challenges regarding food security and safety, by ensuring the constant supply of fresh vegetables, we are able to provide harsh climate areas produce that otherwise would have been extremely hard/expensive to come by. Vertical Farming avoids having to transport fresh product over long distances, which can cause loss of value of the product in addition to the costs and the environmental impact of transportation.
Also chances of contamination of the crops are set to zero, so all plants grown will result in a steady high quality output of healthy produce.
How can we ensure that Vertical Farming becomes and remains a serious alternative to land and water intensive cultivation methods?
Automated Vertical Farming has definitely potential to become and remain a serious alternative, as Automated Vertical Farming can be placed in any (harsh) outdoor environment. As we all know open field crops are more and more exposed to climate change, destroying crops and reducing quality. You have to take heavy rainfall and severe drought into consideration.
To produce 1kg of lettuce, our AVF+ technology uses 2L of water without any losses, basically all the water used stays in the vertical farm. Rest of the used water will be recycled within the system and used again.
We should not see Vertical Farming as a trendy trend, but as a serious technology to be deployed to face those food challenges. This means first building a feasible business case with our client. This starts with the end product (fresh vegetables) and the local market circumstances. In more and more areas of the world, this business case becomes profitable. We now have a number of entrepreneurs with vision in our customer portfolio who are successfully contributing locally to these food challenges with the AVF+ technology.
What are the success factors for a profitable Vertical Farm?
We always say: all dots have to be connected. First of all the output of the Vertical Farm has to be as predicted, calculated. Secondly the technology has to run smoothly: all components of a Vertical Farm have to be integrated well, so that it performs as one whole.
You need to bring the OPEX down by automating in a smart way. Unnecessary actions must be avoided and mistakes, e.g. in cultivation, must be excluded.
Scaling up in the right market, can reduce the ROI. In countries with high skilled (and paid) labor, you can really benefit from automated processing equipment.
What are the biggest challenges for Vertical Farming today?
The biggest challenges today are without a doubt that we have to say that we deal with an 'audience' that is biased by the advantages (perceived) of growing in open field and under glass and. Most of them see Vertical Farming as "non" commercial research and development type of playground.
And of course, we have unfortunately seen Vertical Farming initiatives in recent times that did not make it. The success of Vertical Farming is not just brilliant tech or a wonderful marketing story. It's about producing healthy vegetables in a profitable way!
We really have to step up our game and prove that Automated Vertical Farming is indeed an excellent commercial alternative for growing crops.
How is the AVF+ technology responding to these challenges?
We need to show the world proof of concept. If our customers are successful in the market, it means that our belief is confirmed. And we strongly believe! We will continue to optimize our AVF+ technology based on practical experience and, of course, our own ideas and vision from R&D. We will add new functionalities and new crops to our portfolio, in order to offering profitable concepts to the market.
What do you believe the future of food production looks like in 10 years?
There will still be a mix of various cultivation methods. Certainly cultivation in greenhouses will continue, to be clear we certainly do not oppose this either! I do foresee a reduction in open field production of various crops.
However, due to further urbanization, food will be intensively produced on a large scale close to the population. We will see large, successful Vertical Farms operational around major cities. A percentage of total food production I find difficult to say so, but certainly for the low crops like leafies, herbs and microgreens this will be a relevant percentage.
The content & opinions in this article are the author's and do not necessarily represent the views of AgriTechTomorrow
---
Comments (0)
This post does not have any comments. Be the first to leave a comment below.
---
Post A Comment
You must be logged in before you can post a comment. Login now.
Featured Product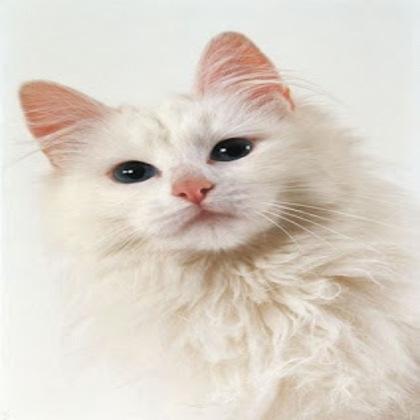 Image processing opens up a wide range of possibilities for the automation of modern agriculture - but what to do when only a small budget is available? That is where the uEye XLS comes in. With the launch of these super-small industrial cameras, even price-sensitive applications and volume projects become feasible. Measuring just 29 x 29 x 7 mm, the compact cameras offer excellent imaging characteristics without excessive heat generation, making them a perfect fit for embedded vision applications in agricultural machinery and equipment. The industrial cameras comply with the vision standard and are available with Micro-B connectors and with or without C/CS or S-mount lens holders, further increasing their adaptability to different agricultural environments. Thanks to these features, the cameras offered by IDS Imaging Development Systems lower the barriers to entry and make it easier to explore the potential of vision technology to optimize agricultural processes.