In this blog post, we'll lay out typical preventative maintenance measures for skid steers and talk about how you can use self-lubricating plastic components to design machinery with less maintenance requirements.
Designing Skid Steers With a Shorter Preventative Maintenance Checklist
Avory Brookins | igus
Preventative maintenance: every skid steer operator's favorite activity. Not really, some of them don't even do it, and I don't blame them. Who wants to go down a checklist and spend time doing things like re-lubricating pivot points each time before using equipment?
Doing some sort of maintenance either daily, monthly or annually will always be necessary to keep a skid steer running smoothly for as long as possible, but there are ways to cut down your customers' checklist. In this blog post, we'll lay out typical preventative maintenance measures for skid steers and talk about how you can use self-lubricating plastic components to design machinery with less maintenance requirements.
The Checklist: Daily & Regular Maintenance Recommendations
To avoid problems like overheating, expensive damages and repairs, loss of efficiency, and unplanned downtime, it's important for skid steer operators to do the following before each use:
Check tires for damage, wear, tread depth and inflation
Make sure all wheel nuts are still at the correct torque (refer to user manual)
Check for cracks and rust on the exterior
Check and top off fluids (fuel, hydraulic oil, engine oil, radiator fluid and windshield wiper fluid)
Check all vital filters, including the engine's air filter system
Drain the water separator
Check for any signs of leaks
Make sure all bushings, pivot pins and other components are adequately greased (continuously grease throughout the day as needed)
At the end of the day, it's important to clean off debris using a pressure washer, air compressor, or vacuum.
Also, regular maintenance is recommended after using a skid steer for 250, 500 and 1,000 hours.
After 250 hours: Change engine oil, replace oil filter, and change hydraulic filters
After 500 hours: Change fuel filter and check and adjust the chain tension
After 1,000 hours: Change hydraulic oil, chain case oil, and radiator coolant; change out the final drive gear oil; and drain, flush, and refill the engine cooling system
On top of that, a technician should examine the engine and exhaust system once a year; and having an oil analysis done to help determine the health of the engine wouldn't hurt either.
As you can see, owning a skid steer can be a lot of work. But making life a little easier for your customers is possible by designing self-lubricating, maintenance-free bearings and shafts into your equipment.
iglide® Bearings & GKF Shafting
iglide® bearing materials consist of base polymers for wear resistance, reinforcing fibers for high loads, and embedded solid lubricants for smooth, dry-running operation.
We extensively test each material inside our 41,000ft2 test lab in Cologne, Germany to ensure a long, reliable service life. We add those test results to the database of our online service life calculator so you can estimate how many hours a specific material will last inside your application.
iglide® G300, TX1 and Q2 are ideal for use in agricultural and construction applications.
G300 (our "general purpose bearing") offers high wear resistance as well as dirt, dust and corrosion resistance. Typical applications include medium to high loads, medium surface speeds, and medium temperatures. More than 650 sizes are available from stock and ready to ship within 24 hours. For technical data, check out the material sheet here.
TX1 is our heavy duty bearing material that can withstand up to 200 MPa static and 140 MPa dynamic. It offers high dirt, wear and media resistance as well as the same self-lubricating and maintenance-free advantages of all our other materials. Check out TX1's material sheet here for technical data.
Q2 is our other heavy-duty, abrasion-resistant material ideal for pivot applications with high loads. Access the material sheet here for technical data.
In addition to bearings, igus® offers a carbon alloy shaft with a hardened, corrosion-resistant running surface called GKF. GKF is three times more corrosion resistant than zinc, metal or nickel plating and extends the service life of iglide® bearings by up to 40-60 percent when used together. It is also maintenance-free and self-lubricating.
Additionally, igus® is a single source for complete assemblies. Contact Agricultural and Construction Industry Sales Manager Nick Van Tol here for more information or to discuss your application today.
Less Maintenance, More Production
Designing skid steers with highly engineered self-lubricating polymer components helps to shorten the daily preventative maintenance checklist for your customers. Less time spent on maintenance means more time spent on production – and saving money on lubricants is pretty nice too.
The content & opinions in this article are the author's and do not necessarily represent the views of AgriTechTomorrow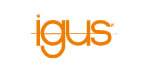 igus
Especially in agricultural applications, you need solutions that can stand up to rough conditions, such as dirt, dust, heat, shock and edge loads. igus® makes this possible with its energy chains and plastic bearings that are characterised by their outstanding resilience and long service life. These products are used for instance in tractors, disc harrows, fertilisers, hay rakes, field sprayers, seed drills and other agricultural equipment. In many applications, metallic bushings or recirculating ball bearing guides can be replaced by lubrication free polymer plain bearings. We would like to show you how to improve your technology and save costs at the same time.
Other Articles
Engineers working in the agricultural industry can benefit greatly from implementing true maintenance- free pivots within their machinery. Maintenance-free pivots have several benefits that can help significantly increase efficiency within the agricultural field.
To optimize wear and friction values, shaft and bearing materials that work together harmoniously are crucial. The interdependence of material pairs constitutes a major challenge for bearing and shaft manufacturers.
GKF is a carbon alloy shaft that is an alternative to zinc and chrome plating corrosion inhibitors. GKF provides a hardened and corrosion-resistant running surface that will optimize the performance of the company's iglide bushings.
---
Comments (0)
This post does not have any comments. Be the first to leave a comment below.
---
Post A Comment
You must be logged in before you can post a comment. Login now.
Featured Product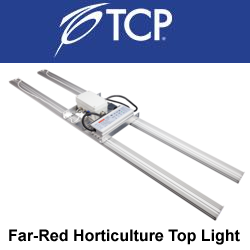 TCP's Far-Red Horticulture Top Light is available for growers that need to boost their overall crop size, yield, and photosynthetic rate without breaking the bank on energy costs or supplemental fixtures. It delivers up to 502 μmol/s of photosynthetic photon flux and high energy efficiency up to 2.29 μmol/J. It has a full spectrum that benefits vegetative and flowering growth, with a little extra kick.