Not only has this system improved the defect grading capabilities, also the capacity of the machine increased significantly. The Elisam GranTorino sorting machine could now easily process 1000 kg/h per lane.
Ellips & Elisam Utilize Deep Learning to Take Fruit Grading Technology to the Next Level
Case Study from | Ellips
Traditionally, when dates were brought from the fields to be packed, they first got separated into 4 groups: too wet, too dry, good level of moisture and culls. The dates that were good to pack were sent to the grading facility where they were sorted and packed based on size and quality. The dates that were too wet or too dry were sent into (de)hydration facilities and up until a year ago, this primary process was done manually all over the world, sometimes occupying hundreds of people.
On top of that, most of the quality grading was done with grading machinery that were not accurate enough since they could not inspect the whole surface of the fruit. Because of this, there was always the need for more manual labour in order to make corrections so the right fruit would end up in the right package.

Date plantation at Tzur Farms
Innovation Using Computer Vision
The Ellips Group has been present in the dates market ever since dates started to be sorted with electronic vision systems. Through all these years our customers have pushed us to find solutions to the difficulties they experience, increasing grading quality and lowering the required manpower in the grading facilities.
Together, Ellips and Elisam achieved full surface inspection of dates by creating a rotating date carrier on the grading machine. This was first introduced back in 2016 and it was a huge success. The first line was designed to handle the most delicate Medjool 'the Bon Bon', a very juicy and fragile date. This was unheard of in the market and since then this has become the standard for quality grading in the industry. Not only has this system improved the defect grading capabilities, also the capacity of the machine increased significantly. The Elisam GranTorino sorting machine could now easily process 1000 kg/h per lane.
In 2018 we introduced Internal Quality sensors for dates that could separate moisture levels through our software. For the first time in the date market, the separation of moisture classes was being automated by optical sorting technology. What followed soon after was the detection of internal defects such as black mould. The results have been stunning and labour costs for our customers have decreased dramatically.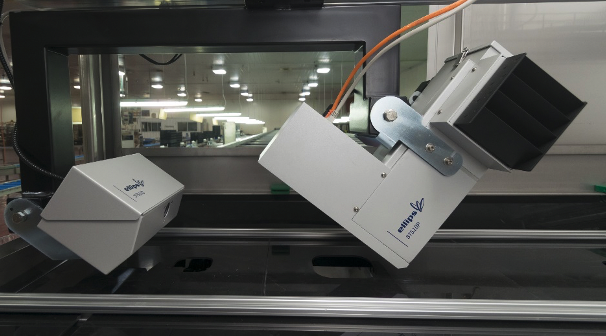 Ellips Internal Quality sensor for moisture and black mould detection

Deep learning
This year, Ellips has made yet another leap forward towards the goal of reaching 100% grading accuracy, by introducing deep learning into our software. The new algorithms in TrueSort enable our customers to easily detect all severities of loose skin, even on multi-colored dates. The new software has been trained using large amounts of data combined with the expertise of quality control personnel. This has resulted in near perfect grading results while also reducing the need to rely on operator experience, the system works out-of-the-box. The first new system was installed at Tzur Farms in Israel and the cost savings of the packing line has exceeded their expectations.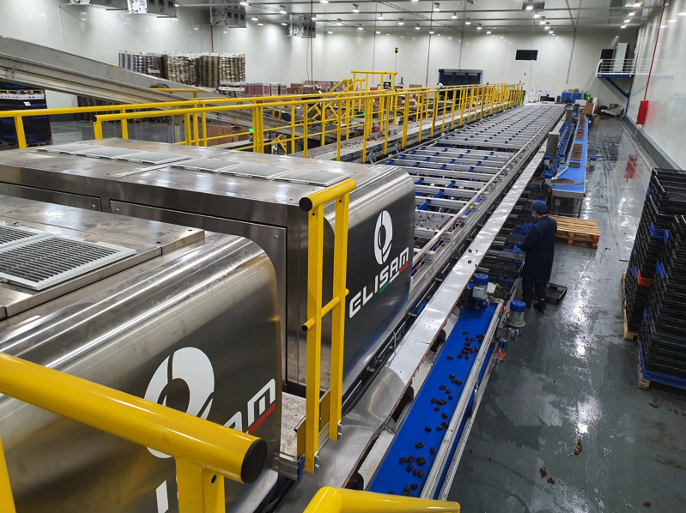 New packing facility of Tzur Farms in Israel with a grading line from Elisam which includes automated tippers, fillers, TrueSort Vision system and internal quality.
The Ellips Group
Through collaboration with our customers, we always try to push the boundaries of quality grading, be it for dates or other commodities. Together with our partners around the globe we supply grading and sorting solutions for a wide variety of produce such as dates, potatoes, onions, apples, citrus, pomegranates, cherries, blueberries, and tomatoes.
The Ellips Group is determined to help businesses grow all over the world by solving their sorting and packing problems and creating a lifetime partnership when doing so.
Would you like to learn more about our grading solutions?
Click on this link for more info: https://ellips.com/dates-sorting-deep-learning/
The content & opinions in this article are the author's and do not necessarily represent the views of AgriTechTomorrow
---
Comments (0)
This post does not have any comments. Be the first to leave a comment below.
---
Post A Comment
You must be logged in before you can post a comment. Login now.
Featured Product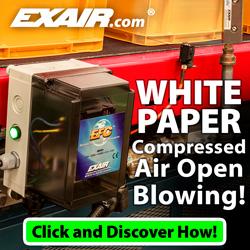 Compressed air is a limited resource that is generated in-house for the benefit of many operations within the manufacturing environment. Learn how to ensure all point of use applications are using your compressed air in the most effective and efficient way possible. Learn how much it costs to produce that compressed air and how Engineered Nozzles can help you use your air more effectively and efficiently.