Contrary to popular belief, we consistently find that growers are in fact open to adopting new technologies. That said, several criteria need to be met.
Autonomous and Emerging Technology in Farming
Q&A with Boaz Bachar, CEO & Co-Founder, | Fieldin
Tell us about Fieldin including your recent acquisition of Midnight Robotics.
Fieldin is a next-gen smart farming platform that helps high-value crop growers manage and optimize their farms through a first-of-its-kind platform that combines sensor-based operational monitoring and insights with autonomous driving technologies.
Fieldin's platform collects real-time farming data, turns it into actionable insights, and offers growers guided operational decision-making – all from the same dashboard. In 2021, we acquired an industry-leading agricultural autonomous driving company, Midnight Robotics. Midnight's IP will allow us to leverage our platform's strengths to lead the industry's journey to autonomous farming and beyond.
What are the biggest problems facing commercial growers today?
The main problems facing commercial growers today include labor shortages, increasing production costs, resource scarcity, and climate change. The confluence of these factors puts tremendous stress on farmers who are already under pressure to effectively manage their farms and output. These issues won't be going away anytime soon, which is why farmers are working to address them by harnessing innovative technologies that can optimize operations and prioritize efficiency. By embracing next-gen farming solutions, growers can do more with fewer resources, and will ultimately thrive in the face of challenges.
In terms of technology, where does the agricultural industry stand today and which tech trends do you think will define 2022 and beyond?
The majority of farmers today know they will need to improve their farms' operations to mitigate industry challenges like labor shortages, labor costs, and water scarcity. In the coming year, we predict two major operational efficiency trends: first, a rise in sensor-based operational monitoring, giving farmers full visibility into their farm through data collection and analysis; and second, autonomous execution of farming tasks via self-driving tractors and other machinery. Autonomous farming solutions were once a concept for the distant future, but we're on the path to commercial-ready solutions, and we'll begin to see these soon. These two emerging technologies, especially when used in tandem, will completely redefine farming operations and efficiency.
In your experience are farmers hesitant towards adopting emerging technology?
In our experience, farmers are not hesitant to adopt new technologies. Farmers are rational decision-makers, and they are hesitant to embrace solutions that don't speak to their immediate needs.
But farmers are open to any new process or solution that will increase the health, efficiency, and profitability of their farm. Let's take autonomous driving as an example. We don't have fully-developed autonomous driving tech yet, and even so–we expect agriculture will be the first industry to adopt auto-steering technology.
We currently work with approximately 200 growers around the world, including five of the 10 largest farms in California. Our platform supports more than 20% of the global production of almonds and 30% of US-based lettuce crops. Since we introduced the journey to autonomous farming, we're seeing even more interest in our platform, showing that there is indeed organic demand among farmers for the transition to autonomous solutions.
Why do you think there is hesitancy towards technology and how are these hesitancies overcome?
Contrary to popular belief, we consistently find that growers are in fact open to adopting new technologies. That said, several criteria need to be met. If a technology is easy to install and to use, makes life on the farm easier, has tangible ROI, and is compatible with existing processes and technologies, farmers are not only open to these solutions, they crave them. When technologies are out of step with on-the-ground needs, that's when farmers reject them, and rightly so. Technology for technology's sake will never work in this industry. Technologies that win out in the long run will be those that honor farmers' daily needs–and that give them a seat at the table in the development process.
The industry is currently on the journey from traditional farming to digitized smart farming to autonomous farming and beyond, and each step in this journey is important. First, farmers need to have full visibility into their field's day-to-day operations, which can only be done with a smart farm operations platform. Having this data deepens their knowledge about their acreage and will eventually allow them to deploy autonomous technologies on their farm to maximize their potential.
Fieldin's platform provides data collection and operations management services alongside the ability to outfit existing machinery with autonomous execution capabilities. Together, these strengths will support growers on the journey to autonomous farms in a way that's manageable, low-risk, and creates clear ROI.
Why is the collection and analysis of data so important to move technology in farming forward?
The future of farming will be defined by sophisticated operating systems, including autonomous execution, that ensures each step of the farming process is standardized and optimized. It's important to understand that autonomous farm equipment and decision support are only as good as the data that guides them. The meticulous collection and analysis of field data is imperative for agriculture's self-driving future, where data will be used to train the algorithms, give precise recommendations on the type of execution needed, and create custom, optimized operational plans. The powerful combination of data with robotics closes the loop from monitoring to insight to autonomous action, so farmers know exactly what they need to do and can execute it autonomously.
Where do you see the farming industry in 5 years? 10 years?
In the next 5-10 years, the dream of the fully autonomous farm will be a reality. Autonomous farms will be driven by sophisticated operating systems that can manage mixed fleets, including both autonomous and standard farm equipment.
Within five years, most commercial farms will answer the need for data collection and operational monitoring by moving to a smart-farming platform. And many will adopt autonomous farming technologies to some extent during that time—again, it's a journey, not a leap. The next few years of autonomous technology adoption will teach all of the industry players a lot and the landscape will be dynamic.
In 10 years' time, with the impact of climate change even more tangible than it is today, and with the global population expected to grow to over 8.5B people, the farming industry will face even greater pressure to optimize resources and maximize yield. We're still in the early adopters phase of autonomous farming technology, but eventually, rising global constraints will reveal the value of platform-powered robotic solutions, and we'll pass a tipping point.
Beyond helping individual farms increase efficiency and profitability, the twin adoption of smart farming platforms and autonomous solutions will enable the industry to be more transparent and sustainable as it works to feed a growing global population.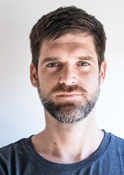 About Boaz Bachar
Boaz Bachar is CEO and Co-Founder of Fieldin, founded in 2013 together with COO Iftach Birger. Boaz is an innovator with family ties in agriculture who is dedicated to empowering growers through technology. His current passion is to pave the way for resilient, fully autonomous farm operations. Boaz is based in the Silicon Valley, near Fieldin's main market in California's Central Valley. Fieldin has 125 team members worldwide and offices in California, Israel, and Australia. Boaz holds LL.B & Business Administration from IDC Herzliya.
The content & opinions in this article are the author's and do not necessarily represent the views of AgriTechTomorrow
---
Comments (0)
This post does not have any comments. Be the first to leave a comment below.
---
Post A Comment
You must be logged in before you can post a comment. Login now.
Featured Product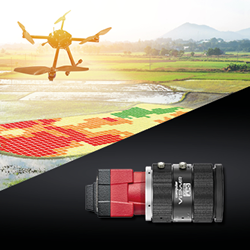 Allied Vision's compact and light weight Alvium SWIR (short wave infrared) cameras are the ideal choice to build cost-effective OEM systems used in embedded and machine vision applications. The cameras support a spectral range from 400 nm to 1700 nm at high quantum efficiencies. This allows to capture images in both the visible and SWIR spectra with a single camera and enables users to reduce overall system costs! Equipped with Sony's IMX990 and IMX991 SenSWIR InGaAs sensors, Alvium SWIR cameras deliver high image quality and frame rates. This makes them well suited for drones or handheld devices used in various industries such as, agriculture, mining, solar cell inspection or medical.