The demand for LaserWeeders is enormous. We are just getting started on our mission to help farmers reduce chemical use, minimize tilling, and overcome labor challenges associated with conventional weed control methods.
Autonomous weeding and its future in Agriculture
Q&A with Paul Mikesell, CEO and founder | Carbon Robotics
Tell us about yourself and what inspired you to start Carbon Robotics and create the LaserWeeder?
Before starting Carbon Robotics, I co-founded various tech startups including Isilon Systems and Clustrix, and served as the Director of Infrastructure Engineering at Uber where I grew the team and eventually opened the company's engineering office in Seattle.
I decided to start Carbon Robotics after speaking with a farmer about the challenges farmers face in cost-effectively operating their businesses. In particular, weeding is a huge challenge for farmers, especially as weeds continue to evolve and become herbicide resistant. Farmers dedicate a large amount of resources to combat weeds including intensive labor and long hours for manual tilling, which can spread weed seeds, damage weed barriers and crops, and disturb crop root systems. Additionally, many farmers rely on herbicides which can be costly and greatly impact the soil's health.
The conversation led to the idea of developing advanced tools that would leverage AI to eliminate weeds without the need for toxic herbicides or grueling, manual labor. I also wanted to create a tool that protects farmers' crop fields for future generations. From these needs, the idea for laserweeding was born.
What problems do LaserWeeders solve for farmers?
Weeding is one of the biggest challenges farmers are currently facing. Each year, uncontrolled weeds cost the agricultural industry billions of dollars. In fact, in the U.S. alone, it is estimated that weeds cost $33 billion per year in lost crops.
Prior to laserweeding, there have been three main methods to combat weeds: herbicides, mechanical cultivation and hand weeding. However, they all come with serious disadvantages:
Damaging crops

Disturbing soil, barriers, and roots

Increasing water runoff

Spreading weed seeds

Exposing crops to harmful soil bacteria
What are the benefits of laserweeding vs. traditional methods?
Popular manual and mechanical weeding techniques disrupt the soil. Using mechanical instruments for tilling cultivates the soil and damages the weed barrier, which brings up harmful bacteria and shreds the weeds rather than eliminate them. As a result, manual weeding techniques can spread the weeds rather than eradicate them and disrupt the top layer of soil, ultimately impacting the soil's microbiology. However, Carbon Robotics' LaserWeeder precisely targets and eliminates weeds with thermal energy, ending the need for mechanical weeding, tilling and herbicides. Unlike manual and mechanical tilling, laserweeding keeps the topsoil intact, allowing water to drain through the soil better and improve overall irrigation in crop fields.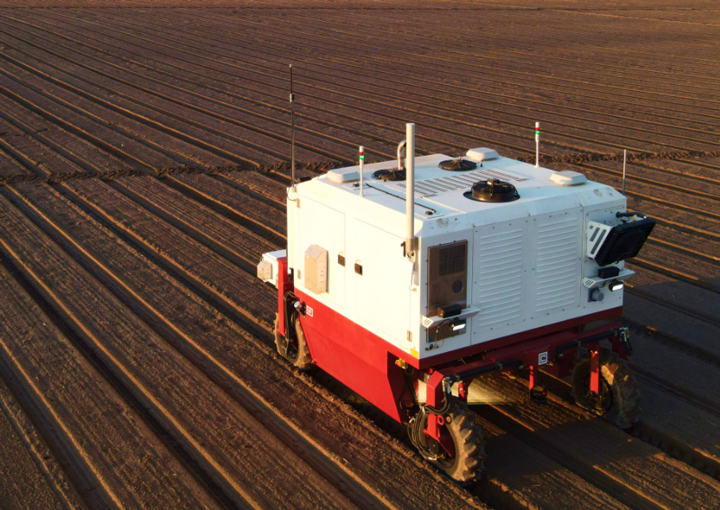 The chemicals in herbicides have detrimental impacts on soil health, making it challenging for farmers to grow their crops and maintain land for future generations. By deploying Carbon Robotics' LaserWeeders, farmers can reduce or eliminate herbicides, and even transition to organic farming. Laserweeding is a certified organic method that leads to healthier crops, improved yields, and more sustainable lands.
Additionally, weeds are increasingly evolving to be herbicide resistant, leaving farmers with fewer solutions for eliminating these crop-destroying plants.
Additionally, recent research shows that exposure to herbicide chemicals can have negative, lasting impacts on people's health.
Laserweeding is an efficient and competitive solution. A single Carbon Robotics' LaserWeeder can kill up to 100,000 weeds per hour, covering 15-20 acres every day. When crops no longer need to compete with weeds for nutrients, crop density and yields improve. And savings on chemicals and manual labor inputs translate into reduced operating costs.
How do LaserWeeders differentiate weeds from crops?
We've developed software that utilizes computer vision to detect differences among individual crops and invasive species like weeds. This technology is similar to what Facebook uses to recognize people in photos. Carbon Robotics trains deep neural networks to identify and locate specific crops and regional weeds in photographs. After it processes about 100 images, the neural net is trained and ready for laserweeding.
Currently, the neural net is trained for broccoli, carrots, cauliflower, chard, cilantro, kale, lettuce, onions, and spinach. And we will continue training it to recognize more types of crops.
What ROI can farmers expect to see with the Autonomous LaserWeeder?
The cost of our LaserWeeder is similar to a tractor or farming machinery of the same size, and we expect that farmers will see an ROI after 3-5 growing seasons. When farmers see how laserweeding works, they quickly recognize the value proposition. We've already booked more than $20 million in sales this year from a number of marquee growers.
What are the biggest hurdles in implementing new agriculture technologies in farming?
The biggest hurdles with implementing new technology on farms involve both the adoption and functionality of the technology:
The tool must be durable to handle the physical demands and varied conditions on farms. Farmers need to be able to easily integrate new machines into their day-to-day operations. Due to this, machinery must be able to survive and thrive against all elements it will face on farmlands and in crops. Developing durable tools so they can be easily implemented on farms and get to work right away is a prominent hurdle for engineers and developers. Our LaserWeeder can operate year-round in various weather conditions due to its hard-wearing metal exterior, powerful hydraulic drive motors and bedtop lighting that is effective in all conditions, day and night.
Farmers must be able to swiftly adopt new technology into their daily operations. Carbon Robotics specifically designed the LaserWeeder to fit into existing infrastructure and processes. For example, the LaserWeeder runs on diesel fuel and has an adjustable wheelbase designed to fit the most common row spacings. Since about two-thirds of all farming equipment runs on diesel fuel, farmers don't have to carry a different fuel supply to operate the LaserWeeder.
Farmers must be able to easily maintain the machinery. The LaserWeeder has a modular design which gives farmers the ability to perform maintenance on the vehicle and repair any problems that may arise. If something specific breaks, such as a laser tube, farmers can easily replace the part without needing outside assistance from a repair technician. This sort of swift maintenance is critical as it ensures farmers aren't delayed in weed removal and other operations while they wait for repairs to finish.
How will Carbon Robotics' latest round of Series B funding support the company's future plans?
This latest round of funding will significantly support the scaling of our operations and increase the production of the LaserWeeder. We are already seeing incredible demand for the technology and have secured a number of marquee growers and bookings that exceed $20 million. Our biggest challenge is producing and manufacturing the machinery quickly and at scale to meet the growing demand.
What is next for Carbon Robotics? Can and how does your technology grow into more robots for agriculture?
The demand for LaserWeeders is enormous. We are just getting started on our mission to help farmers reduce chemical use, minimize tilling, and overcome labor challenges associated with conventional weed control methods. As we continue to evolve our laserweeding robots in the years ahead, you can expect to see them perform in a wider variety of crop fields, deliver innovative functionality, and become accessible to farmers in new geographic markets. Farmers are among the hardest working and most innovative business owners in any industry. We will continue to work closely with them to solve agriculture's biggest challenges.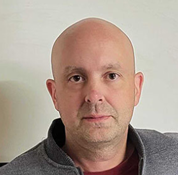 About Paul Mikesell
Paul Mikesell is the founder and CEO of Carbon Robotics. Paul has deep experience founding and building successful technology startups. Paul co-founded Isilon Systems, a distributed storage company, in 2001. Isilon went public in 2006 and was acquired by EMC for 2.5 billion dollars in 2010. In 2006, Paul co-founded Clustrix, a distributed database startup that was acquired by MariaDB in 2018. Prior to Carbon, Paul served as Director of Infrastructure Engineering at Uber, where he grew the team and opened the company's engineering office in Seattle, later focusing on deep learning and computer vision.
The content & opinions in this article are the author's and do not necessarily represent the views of AgriTechTomorrow
---
Comments (0)
This post does not have any comments. Be the first to leave a comment below.
---
Post A Comment
You must be logged in before you can post a comment. Login now.
Featured Product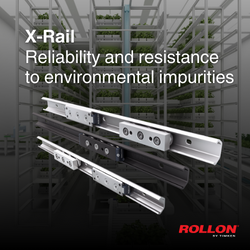 Rollon's X-Rail linear rails are a reliable solution in environments susceptible to impurities. Equipped with rolling elements with shaped and flat raceways, they are available in several versions: galvanized, nitrided or stainless-steel sheet metal. The latter version ensures total corrosion resistance, which is critical for hostile environments such as those found in vertical farming. Particularly innovative is the T + U configuration of the X-Rail linear rails, which can compensate for the parallelism errors of mounting surfaces. This simplifies installation and reduces costs.