In five to 10 years we will see more aerial and ground robots operating alongside the farmers. And farmers will be able to proactively manage their farms using modern AI capabilities and generate better yields and profits–with optimum sustainability.
2021 Top Article - Advancements in Precision Agricultural Insights
Q&A with Al Eisaian, CEO & Co-Founder | IntelinAir Inc.
Tell us about yourself and your role with Intelinair, Inc.
I'm the co-founder and CEO of Intelinair and involved in every aspect of the business. But I primarily focus on and set the grand strategy of the company, which includes establishing strategic partnerships, and as a very customer-centric focused CEO, I ensure we deliver on the promise we make to our customers.
Tell us about Intelinair and what problems it's solving for the agriculture industry?
We provide automated crop intelligence that leverages AI and Machine Learning to model crop performance and identify problems so our commercial growers can make proactive, improved decisions. We provide a full-scope, full-season crop performance and intelligence to ensure the health of the crop, timely, proactive alerts to farmers/growers–and to all the different professionals who help growers raise a healthy, abundant crop. And we do all this with our company's flagship product, AGMRI®
What is the AGMRI platform–how does the technology work and what are the top features that make the lives of growers easier?
AGMRI is our AI-platform that aggregates and analyzes data–including high resolution aerial, satellite, and drone imagery, equipment, weather, scouting, and more–to deliver actionable Smart Alerts on specific problems in areas of fields as push notifications to farmers' smartphones. Through these proactive alerts on operational issues farmers can intervene, rescue yield, capture learning for the next season, and identify conservation opportunities for sustainable farming. Annually, we analyze millions of acres of farmland helping growers make thousands of decisions for improved operations and profitability.
What type of precision agricultural insights do you provide growers not previously available?
Farmers and agronomists today measure crop performance largely via the yield map. A key activity is understanding the cause of underperforming areas and determining if they can fix these for the next season by adjusting management or agronomic practices. However, yield maps come at the end of the season; because of this, it's challenging to understand the impact of events that happen earlier in the year. In addition, the yield maps are only as precise as the width of the combine header (typically 12 rows). Because of this, issues that affect only one or two rows can be missed; also, for farmers who alternate hybrids, yield is averaged across the rows harvested, obscuring the impact of this important factor. And the above assumes that the farmer or agronomist has the time to perform such an analysis–most commonly the yield map is simply visually inspected, looking for obvious issues.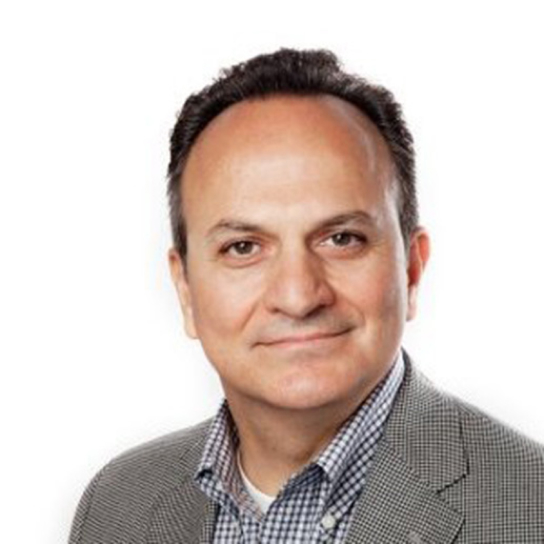 With AGMRI, we provide analysis at a much higher level of resolution–we can see patterns as small as a row or even a few plants. And as we fly multiple times through the season, we can see these patterns as early as May. We also correlate with external factors such as planted / as applied, soil type, field topography, and weather. So, for example, if a farmer has an issue with their planter not providing sufficient downforce pressure in one row or a starter underperforming or residue build-up impacting a certain area of the field, we can identify that easily.
More significantly, AGMRI sends a Smart Alert as a push notification to the farmer or agronomist's smartphone, automating the identification of these issues. The result is to provide a new, unprecedented level of visibility into how fields are performing throughout the season and the drivers of that performance. This makes it easy to validate prescriptions, prioritize different VRT strategies, and even, in some cases, respond in-season (for example VRT herbicide or fungicide or adjusting sidedress levels).
What's been the impact of AGMRI across the farms and regions that you are in use?
AGMRI has enabled farmers to proactively operate their farms and increase profitability. It has expedited proactive alerts to issues in real-time, giving growers more control over the profitability of their farms by being able to address issues in a timely manner.
Can you share a success story with us on AGMRI?
A farmer in Wolcott, IN using AGMRI for his over 400 acres, got an alert to nutrient deficiency, scouted the problem and found an area in a field with a sulfur deficiency–with help from AGMRI's actionable analytics. The grower is now using this knowledge to work with his agronomist to create a game plan for next year.
Another farmer in McLean County, IL with 8,000 acres previously had to drive 60 miles from where he lives to check on his fields — basically wasting a day throughout the season. Now he simply looks at his AGMRI app to check on the fields and saves time and stress from managing weeds and replant. He tells us AGMR is a "huge asset for weed control," letting him know where to prioritize and where he may have escapes. The accessibility to view his crops' progression and compare yield potential on his fields, has improved his fungicide decisions, helping him invest in the fields with the greatest yield potential while skipping others.
Another farmer with over 5,000 acres in Tipton County, IN tells us AGMRI "opens windows of opportunity on the farm" helping find "cost saving in tile installation and identifying equipment issues with GPS, sprayer applications and nitrogen."
The ability to assess the crop progression across all the fields at various points in the season has allowed the grower to determine common factors in the best and worst fields, like identifying what's influencing the amount of vol infiltration, and poor germination. Gauging the yield potential on each field has helped the grower make mid-season application decisions to adjust yield projections–something that would've been impossible to know without AGMRI.
Look down the road a few years, what role is AI playing in Agriculture and how do you see it changing the industry?
In five to 10 years we will see more aerial and ground robots operating alongside the farmers. And farmers will be able to proactively manage their farms using modern AI capabilities and generate better yields and profits–with optimum sustainability.
The content & opinions in this article are the author's and do not necessarily represent the views of AgriTechTomorrow
---
Comments (0)
This post does not have any comments. Be the first to leave a comment below.
---
Post A Comment
You must be logged in before you can post a comment. Login now.
Featured Product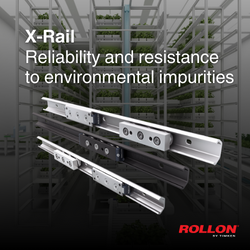 Rollon's X-Rail linear rails are a reliable solution in environments susceptible to impurities. Equipped with rolling elements with shaped and flat raceways, they are available in several versions: galvanized, nitrided or stainless-steel sheet metal. The latter version ensures total corrosion resistance, which is critical for hostile environments such as those found in vertical farming. Particularly innovative is the T + U configuration of the X-Rail linear rails, which can compensate for the parallelism errors of mounting surfaces. This simplifies installation and reduces costs.