It's time for the U.S. to renew its commitment to being the preeminent global agriculture powerhouse by becoming more intelligent about how we grow.
How to Implement an Intelligent Future for Farm Policy
Article from | IntelinAir Inc.
It's time for the U.S. to renew its commitment to being the preeminent global agriculture powerhouse by becoming more intelligent about how we grow.
In recent years, countries like Brazil and Argentina have gained tremendous ground, and they are angling for nothing less than the top spot in terms of food production. In 2018, Brazilian growers essentially matched the yields and total output of America's soybean farmers.[1] It would be a mistake to underestimate how serious the competition has become, particularly since Brazil has also been investing heavily in artificial intelligence to boost performance across its industrial base.[2]
To keep pace, the United States must also step up to the plate.
As mentioned in our last installment, our government spends a phenomenal amount, $150 billion, on agriculture — as it should. Agriculture's budget exceeds that of Education, Transportation, and Homeland Security[3] because of how central farmers are to the U.S. economy, with food-related industries contributing over a trillion dollars to the GDP.[4]
Given the scale of agriculture's economic contribution, it makes a lot of sense for the government to consider smart investments in ag technologies that promise to deliver exponential growth. A tiny fraction of what we spend annually could have an incalculable impact, and we know from success stories like the Internet itself how federal seed money is most useful at the early stages of innovation.
We are now in the early days of smart agriculture, and similar federal attention would pay exponential dividends in the decades ahead. The government could use direct investments or even create an "X-Prize" style of competition to bring out the best from innovators in three key areas:
Making ultra-high-resolution satellite imagery widely available
Computer vision
Artificial intelligence in all its aspects
The benefits of making such investments far outweigh the cost, as better data and better systems to convert that data into insight would enhance America's food security and economic security.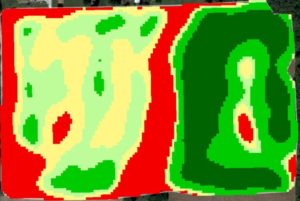 To get there, farmers and regulators both need better imagery. The European Space Agency's Sentinel satellites offer free access to images at a resolution of 10 meters per pixel. That's great for an overview of what's going on, but it's wholly inadequate for precision agricultural purposes. While imagery with 40 times the resolution is commercially available, the cost is prohibitive. Making even higher resolution data freely available would serve as a direct contributor to exponential growth in agriculture.
The USDA itself would benefit from the ability to make far more informed policy decisions with such imagery. It could, for instance, readily discover potential fraud in federally backed insurance programs.
But great data is just half the equation. We also need to invest in more sophisticated computer vision to analyze higher resolution images. We need to build and deploy better AI systems to convert the data into insight so each farmer knows what needs to be done to maximize yields for every field and every plant.
That's the recipe for unlocking explosive growth in our agricultural sector, driving yields and returns on income skyward. To guarantee food security and economic security in the decades ahead, the time to invest is now.
[1]https://downloads.usda.library.cornell.edu/usda-esmis/files/5q47rn72z/k643bh183/s17853404/production.pdf
[2] https://www.zdnet.com/article/investment-in-cloud-and-ai-to-increase-in-brazil/
[3] https://www.usaspending.gov/#/explorer/agency
[4] https://www.ers.usda.gov/data-products/chart-gallery/gallery/chart-detail/?chartId=58270
The content & opinions in this article are the author's and do not necessarily represent the views of AgriTechTomorrow
---
Comments (0)
This post does not have any comments. Be the first to leave a comment below.
---
Post A Comment
You must be logged in before you can post a comment. Login now.
Featured Product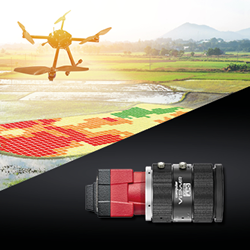 Allied Vision's compact and light weight Alvium SWIR (short wave infrared) cameras are the ideal choice to build cost-effective OEM systems used in embedded and machine vision applications. The cameras support a spectral range from 400 nm to 1700 nm at high quantum efficiencies. This allows to capture images in both the visible and SWIR spectra with a single camera and enables users to reduce overall system costs! Equipped with Sony's IMX990 and IMX991 SenSWIR InGaAs sensors, Alvium SWIR cameras deliver high image quality and frame rates. This makes them well suited for drones or handheld devices used in various industries such as, agriculture, mining, solar cell inspection or medical.