Growers must consider several factors when selecting a product configuration: their cultivation setup and environment, and their desired crop.
Utilizing Tissue Culture to Produce High-quality Cannabis Clones
Q&A with | Dark Hearts Nursery
Tell us about yourself and your role with Dark Hearts Nursery.
I co-founded what became Dark Heart in 2007. My cofounder and I realized that growing cannabis is way harder than most people realize, so we decided to focus on solving growers' problems in the space. Our own (mostly failed) grows illustrated for us how important strong healthy starter plants are. At the time, clone options were virtually non-existent aside from Craigslist street vendors. Our goal was to create healthy plants that performed well for farmers, so they can focus on running a business. Our first batches of clones received very positive feedback from growers, and we grew from there. Since then we've been able to invest in research to solve harder problems like the Hop Latent Viroid.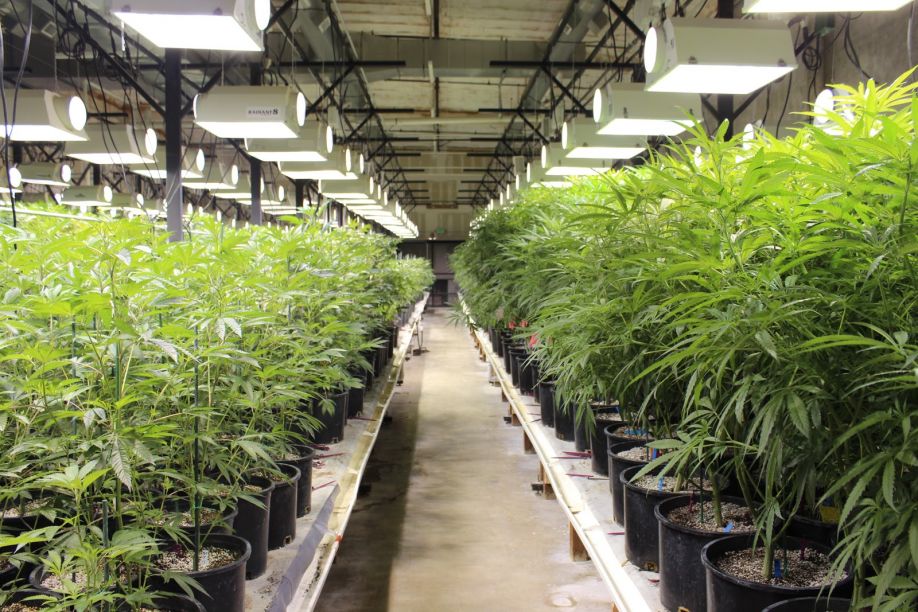 Tell us about Cannabis Clones and what you feel sets your clones apart from others.
Dark Heart clones are the result of over 10 years of cloning research and experimentation, and it shows. Explosive growth, healthy leaves, and white roots are traits you'll find in every Dark Heart clone. Our clones are among the cleanest and healthiest in the industry thanks to our tissue culture program and cutting edge science.
Cannabis starter plants (clones, seedlings, tissue culture, etc) play a crucial role in the industry. They're how we introduce great genetics to the grower. But they can also be how we introduce problems, like pests and disease. That's what we discovered last year when we identified Hop Latent Viroid in the plant. For years we had heard rumblings from all over the world of growers experiencing a syndrome called "dudding," where plants failed to produce significant yields, and had dramatically reduced cannabinoids and terpenes. Through our research we were able to identify for the first time that these symptoms are caused by HpLVd. As a result of this work we're also the first to offer truly clean plants to the industry. This is a huge differentiator to us, and an important competitive advantage to our customers. The importance of starting with clean stock really can't be overstated; most growers see a 30%+ improvement in yield.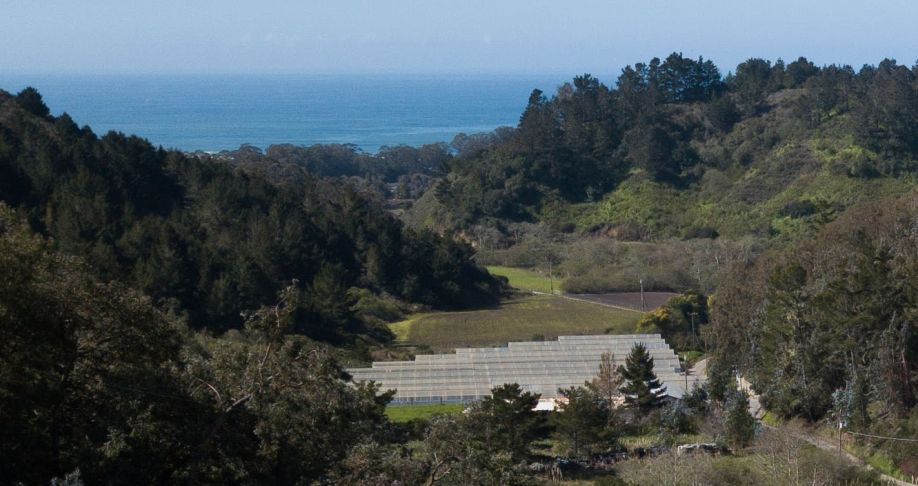 What are some great new strains growers should be aware of?
Our network of breeder-partners allows us to source the best genetics and make them accessible to growers everywhere. One such key partner, The Humboldt Seed Company, conducts a "pheno hunt" every year where thousands of seeds are grown in order to find the "unicorn"--the absolute best plants in terms of growth, yield, and quality.
Humboldt Seed Company crosses are of exceptional quality, especially in the terpenes and flavor category:
Vanilla Frosting: Listed as Leafly's top 10 Strains to grow in 2020

Magic Melon: Uncanny melon and cantaloupe taste and smell

Banana Mango: New for 2020, smells exactly like its namesake.
Starting this year we'll also be launching our own in-house breeding program. So keep an eye out for more unique varieties.
Clones, Seedlings, Teens, what should growers consider in selecting a product configuration?
Growers must consider several factors when selecting a product configuration: their cultivation setup and environment, and their desired crop.
Someone growing multiple acres of biomass for extraction would benefit from seedlings which offer a more flexible planting schedule, increased vigor, and lower cost. An indoor grower on the other hand may be interested in flower-ready teens which will increase their crop turns per year. When it's time to plant, it's always best to consult the nursery for recommendations:
Clones: Versatile in many settings. Fast crop-turnover. Available in elite / exotic strains.

Seedlings: Low cost and bulk availability makes these ideal for large planting operations or growers looking to maximize production space with row planting. Flexible planting seasons, with early & late season options for multi-crop plantings. Excellent for extraction.

Teens: Large, well established plants are for growers starting later in the outdoor season or who want to minimize veg time and increase crop turns per year.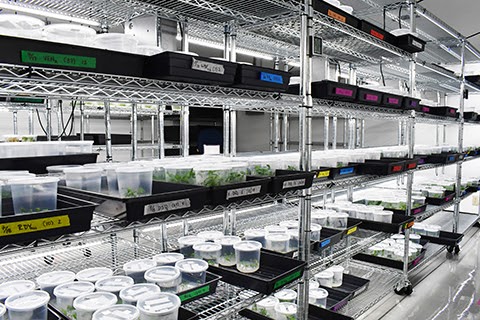 There's a lot changing in seeds, autoflowers, feminized, etc. What should growers be considering?
All growers should have some experience with seedlings in 2020. The quality of breeding and seed has increased exponentially in the past several years. One of the biggest innovations are "feminized autoflower" seedlings. These plants are not photoperiod sensitive and will flower even during long summer days. As a result, farmers can harvest 2 or more crops per year without added labor or equipment.
What should growers be aware of in selecting a nursery?
Growers should look for a nursery that views itself as their partner--when the grower succeeds, so does the nursery. For Dark Heart, this means not just selling plants but making sure that farmers harvest great crops and thrive. With our customers, we follow them throughout the grow so they are successful and return when it's time to replant. A good nursery should:
Know what will grow well in a region, environment, or setup.

Help select what to grow.

Provide plants that incorporate science and the latest tech.

Serve as a plant health and integrated pest management resource.

Follow up after delivery with periodic check ins.

Provide post-harvest resources and network opportunities for distribution and retail.
Growers should also be insistent that they are working with a partner who is actively testing for and eliminating the HpLVd pathogen. It's very difficult to deal with successfully. It's important their nursery is doing this for them.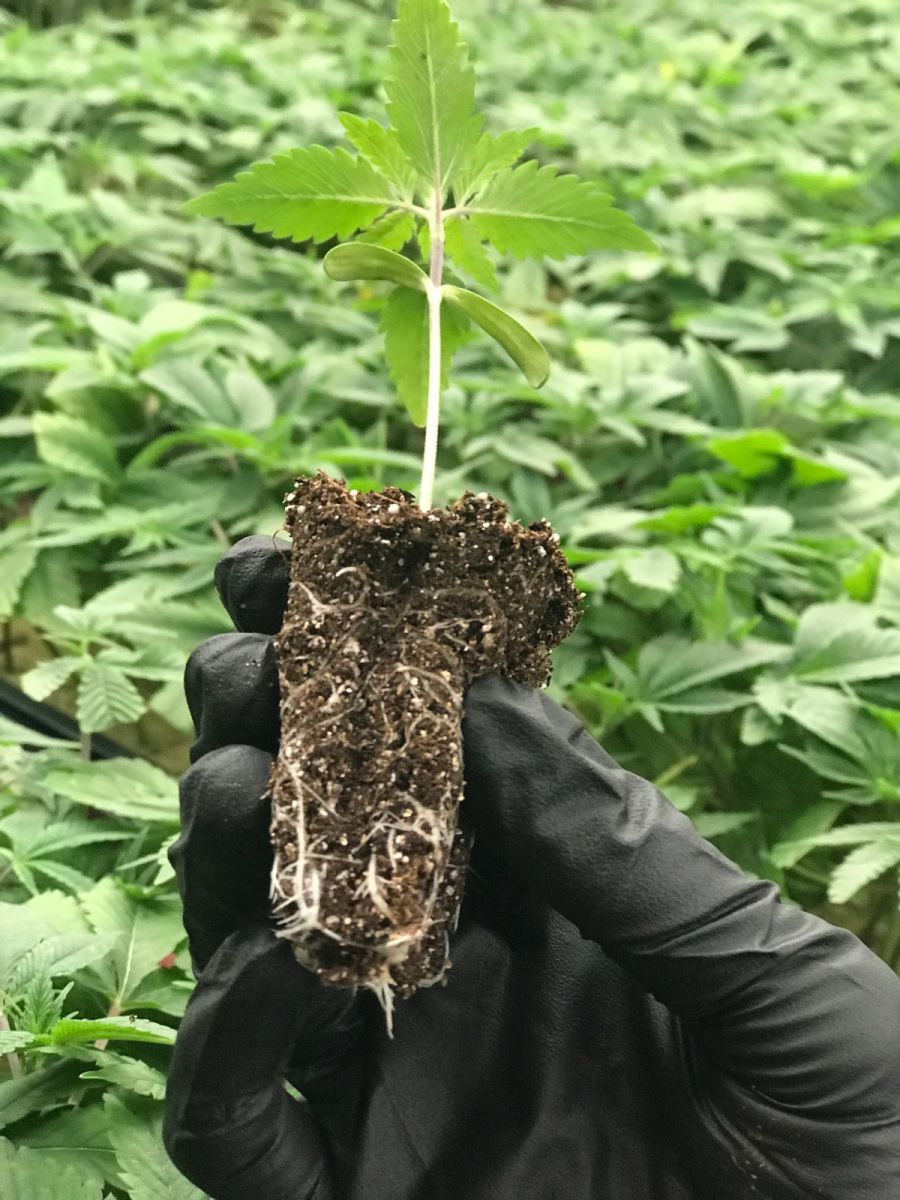 DHN recently announced the discovery of Hop Latent Viroid in cannabis. What's going on with that? How widespread is it? What impact is it having on farmers? Are there other diseases farmers should be aware of?
Dark Heart's viroid research is leading the industry. In 2018 it positively identified the Hop Latent Viroid as the cause of "dudding disease." Infected plants have abnormal, brittle branching and show reduced vigor and yield. Every garden that we tested in 2018 came back positive for HpLVd, so it's pretty widespread. We estimate the viroid causes a decrease in yield of about 30% meaning that it's economic impact is astronomical.
The asymptomatic nature of HpLVd can make it challenging to detect and contain. The pathogen can lay dormant in plants for extended periods of time and not show signs of infection. The viroid is spread to other plants by contact, so entire crops can be infected with varying degrees of symptoms. The other challenge is that many growers are unaware of what HpLVd is and how to recognize it.
Our lab has developed a patent-pending cure that uses advanced tissue culture to cure genetic material of HpLVd. We also offer diagnostic services for HpLVd and a wide range of the most common pathogens that affect cannabis.
The content & opinions in this article are the author's and do not necessarily represent the views of AgriTechTomorrow
---
Comments (0)
This post does not have any comments. Be the first to leave a comment below.
---
Post A Comment
You must be logged in before you can post a comment. Login now.
Featured Product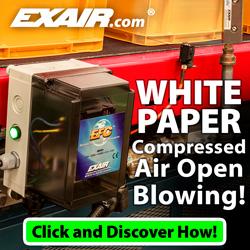 Compressed air is a limited resource that is generated in-house for the benefit of many operations within the manufacturing environment. Learn how to ensure all point of use applications are using your compressed air in the most effective and efficient way possible. Learn how much it costs to produce that compressed air and how Engineered Nozzles can help you use your air more effectively and efficiently.