There are so many moving parts of your business that affect your readiness. Why is it important to consider all of them? Because the only thing worse than choosing the wrong software for your farm is choosing software that you don't have the resources to implement.
Is Your Farm Ready for Software? 5 Things You Should Assess First
Article from | Artemis
Before investing in software for your operation, every grower needs to assess if their farm is ready to implement that software.
It's a doozy. There are so many moving parts of your business that affect your readiness. Why is it important to consider all of them? Because the only thing worse than choosing the wrong software for your farm is choosing software that you don't have the resources to implement in the first place.
So, how do you know if your farm and your team are ready? Ask yourself the following questions about your team and resource availability.
1. Does your team have the time and energy to devote to onboarding for new software?
You can have the most robust, state-of-the-art technology solutions on the market, but unless your team knows how to use them, those products can't help your business. Knowing how to setup, use, monitor, and troubleshoot new software can be a challenge. When you introduce a new element to any process, there are going to be growing pains. If your team isn't prepared to manage those growing pains, then your business will suffer.
2. Are you willing to walk the new software company through your operations and production?
At Artemis, we provide each and every new enterprise customer with on-site onboarding. We want to makes sure our Customer Success team understands the ins and outs of any given facility before setting up our platform for them. Why is that important? Because software solutions — including our Cultivation Management Platform (CMP) — are not one-size fits all.
Each grower runs their operation differently and it's important to understand the nuances of the operation in order to get configuration of the software right for you.
3. Can you dedicate an employee to running the onboarding process for three weeks?
Comprehensive software solutions aren't something you can just plug in and walk away from. To completely digitize all of your processes, you have to invest time and money into making sure that your software is set up conveniently for your team and that they know how to use it.
The transition of adopting new technology on your farm will involve trainings, adjustments and a learning curve for your team. You need someone to manage that schedule and all of the workflow disruptions that come with it. We've found when someone on the team owns the implementation, this process goes smoothly and we highly recommend it.
4. Do you have the budget for software?
How much money can you afford put towards implementing new software? Do you have an annual budget?
If you have a budget, use it wisely. If you don't have a budget, consider setting one.
If you're trying to set a software budget for the first time, consider the value proposition of the product you're considering. How will it help your team—accelerating workflow, cutting operational costs, boosting revenue, reducing risk? Then ask yourself, how much money does that saved time or minimized risk add up to over time? What's your farm's five year plan and how would new software support that? Are you scaling? Are you renovating? What's the value to your business? Base your budget off long-term goals not just immediate cash flow.
5. Are you willing to overhaul processes on the farm to become more effective?
If you want your team to embrace changes to your SOPs and your facility, a commitment to those changes has to start with leadership. If you don't believe new software can liberate your labor resources, tighten production optimize your operation or reinvigorate, your team won't either.
Self-assessment is less about criticizing the way that your operation is run now, and more about seizing opportunities to streamline and optimize what you already do. If you convince yourself and your team that technology will make their lives easier and uplift your business, overhauling processes won't just feel like a necessary action, but a natural one.
The content & opinions in this article are the author's and do not necessarily represent the views of AgriTechTomorrow
---
Comments (0)
This post does not have any comments. Be the first to leave a comment below.
---
Post A Comment
You must be logged in before you can post a comment. Login now.
Featured Product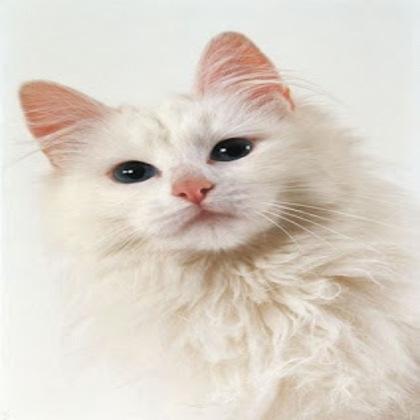 The 13 MP autofocus camera uEye XC is especially easy to operate and delivers high-resolution images and videos in the blink of an eye. Unlike typical webcams, it has been specifically designed for use in industrial applications and delivers sharp image data even in changing light conditions. Setting up and operating only requires a cable connection. The webcam-like camera is characterised by its particularly elegant and lightweight magnesium housing: with dimensions of only 32 x 61 x 19 mm, it is compact, sturdy despite its light weight and absolutely suitable for industrial use - benefiting, for example, kiosk systems, applications in industrial production or agriculture. With the uEye XC Starter Set, IDS offers a full-package deal for $500. (launch promotion, valid until 30 November 2022) that allows customers to evaluate and use the full range of functions of the new camera. The set includes not only the camera, tripod adapter and cable, but also a macro lens. Thanks to this lens, the camera is also suitable for demanding applications at close range. It easily shortens the minimum possible object distance and opens up additional application possibilities.