What Spread is focused on is fully integrated solutions on a large scale and then also adding key technologies to make the business more profitable - so adding lots of automation, sensors and data collection points.
Food Matters Summit - Q&A with SPREAD
Q&A with J.J. Price, Business Development | Spread
"In the beginning this was new technology and a new way to grow and produce food, and that always raises eyebrows"
Based in Kyoto, Japan, Spread operates the largest profitable vertical farm in the world.
J.J. Price is the international business development manager and has spent the last four years playing an integral part in Spread's global business development and corporate strategy.
J.J. has been introducing Techno Farm, Spread's automated vertical farming technology to markets across the globe and will be speaking at Food Matters Summit in session looking at 'How science can save us'.
Can you tell us a little about your background and how you came to work at Spread?
I'm half Japanese and half American, so that got me involved in things around Japan, but I don't come from an agricultural background. My core was business however, I always had an interest in science and tech, and I want to leave the world better than how I came into it, so I was attracted to things like sustainability and creating a better future.
All those interests aligned and here in Japan I found the company Spread. They needed somebody to help them bring this technology outside of Japan, and we are looking to create it as a business in different markets around the world.
Can you explain what vertical farming is?
There are lots of different definitions but for us vertical farming is a basically indoor farming in a completely closed and controlled environment, where you use artificial lighting and hydroponics to grow different types of vegetables or fruits – in most cases it's leafy greens. What makes this different, other than being enclosed and indoors, is by doing so you can grow on stacked layers - if you can imagine racks or shelves filled with rows and rows of lettuce growing that would be the simple definition of vertical farming.
How has Spread innovated vertical farming?
What Spread is focused on is fully integrated solutions on a large scale and then also adding key technologies to make the business more profitable - so adding lots of automation, sensors, data collection point and then sustainability aspects like adding more technologies to use less energy, use less water, recycle more water, that is the main focus for us.
The business was established in 2006 – have you seen a change in attitudes toward farming innovations in that time?
I'll speak about the case in Japan. When you look at Japan it is an island nation, and when it comes to agriculture, the amount of arable land is very small. Japan has lots of mountains, so it's not ideal for farming. On top of that, Japan is going through an issue where you see the population shrinking and this is really prevalent when you look at agricultural workers. With these pressures and constraints what you see in Japan is innovation moving toward higher productivity over smaller proportions of land in order to overcome a looming potential crisis when it comes to food supply and food security – this is the driver that pushed vertical farming to where it is now.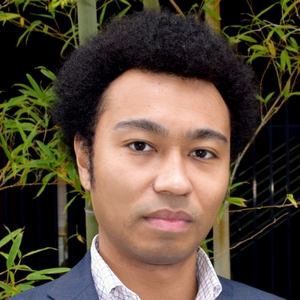 In the beginning this was new technology and a new way to grow and produce food, and that always raises eyebrows when you start adding or doing new things to food (things that people ingest) but over time we have learnt more about the technology, the benefits and the value of this type of production and we've seen consumers and customers such as supermarkets and restaurants have more interest and we've seen a rise in demand for these types of innovations over the years.
You will be speaking at a Food Matters Summit session 'How science can save us' – can you give us an insight into your opinions on this?
I think science is a tool and depending on how you use those tools you can help or hurt or be neutral. Assuming that we are doing this the right way and for the right reason vertical farming can definitely play a part in helping to save or push society into the right direction into higher productivity, better quality food. I don't think that vertical farming will ever be the overall solution for all our farming needs but there is a place for this technology especially if you look at decentralising certain types of production, bring production closer to the point of consumption to reduce food mileage allowing production in regions where you cannot normally grow vegetables so being able to grow green vegetable in the desert or a very cold climate - I think that's where we can see the real value in vertical farming.
What do you see as the greatest challenges to using technology to help feed the world sustainably?
In particular with vertical farming the biggest challenge is from a commercial viability standpoint - how can we make this affordable and accessible to the most people in the world? I think that's just a matter of time and development of technology to bring costs down. There are also challenges when it comes to the surrounding infrastructure to support these businesses. We can build this anywhere where there is land, water and electricity but there is always the challenge of how we distribute this food effectively. The challenge is creating the right infrastructure to support these types of new technologies and business model to help the world.
Food Matters Summit is bringing together a huge range of international speakers looking at the future of food – how important is this collaboration?
It's always good to have discussions about the future and how we can work together to identify the problems. For me and my work, I tend to be highly involved in an agtech centric conversations, which are good for discussing pertinent concerns but sometimes it good to take a step back and hear the viewpoints and issues and interest from those not directly connected to agtech or vertical farming and bring in new ideas, new perceptions and maybe new ways to address certain issues and work together for the better.
The content & opinions in this article are the author's and do not necessarily represent the views of AgriTechTomorrow
---
Comments (0)
This post does not have any comments. Be the first to leave a comment below.
---
Post A Comment
You must be logged in before you can post a comment. Login now.
Featured Product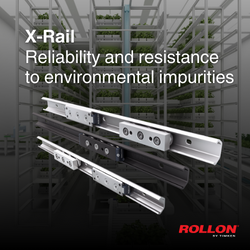 Rollon's X-Rail linear rails are a reliable solution in environments susceptible to impurities. Equipped with rolling elements with shaped and flat raceways, they are available in several versions: galvanized, nitrided or stainless-steel sheet metal. The latter version ensures total corrosion resistance, which is critical for hostile environments such as those found in vertical farming. Particularly innovative is the T + U configuration of the X-Rail linear rails, which can compensate for the parallelism errors of mounting surfaces. This simplifies installation and reduces costs.