Models and data analytics not only recap what is already occurring between water and plants across expansive rows of corn, they can actually predict what will come in the hours, days and weeks ahead.
What Roles Will AI And Machine Learning Have In Feeding The World?
Jim Chambers | Iteris, Inc.
Reprinted with permission from Iteris, Inc.:
For thousands of years, the survival of farmers' crops — and finances — have been inextricably linked to the weather. Whether growing corn on the plains of Nebraska or wheat in the mountains of southeastern Turkey, Mother Nature's seemingly unpredictable temperament has forced farmers to find innovative ways of better understanding soil moisture, rainfall, and crop health throughout the ages.
One fact that doesn't change, however, is that crops need water. And, whether they get it from natural rainfall or modern irrigation methods, crops need it consistently at key growing points to remain healthy and abundant.
In 2018, new technologies in agriculture are changing the stakes. Farmers, agronomists, and field researchers are turning to a superior set of tools to help them understand the complexities of moisture for their crops. And while conversations among growers still center around weather forecasts and local rain gauges, thanks to these virtual tools we now have a deeper understanding of current and future moisture conditions, and how they impact crops.
Models and data analytics not only recap what is already occurring between water and plants across expansive rows of corn, they can actually predict what will come in the hours, days and weeks ahead. This gives farmers and agronomists a chance to understand what is happening at field level, so they can build a plan that gives them a distinct advantage over the natural elements for the first time in history.
In the field, predictive modeling shows promise
While irrigation is not used in all areas of production agriculture, many parts of the country rely on it to grow crops. The need is especially great when it comes to specialty crops grown in regions where water is scarce, like California and Arizona. Even in the Midwest, where water is more available, the energy (such as electricity) needed to pump that resource to the crop can make the process too costly.
With a robust data set of ag-specific, hourly, and daily weather information going back several decades, there are tools available today that can help farmers and field researchers predict future outcomes by combining weather data with soil, crop, and grower-provided information. This data drives a series of models that look at the interaction between the plants, soil and weather, which can then be used to better predict when certain things are going to occur and what you can do about them to be a better manager.
And while in many cases high-quality sensing serves as a reliable method of data collection, the resulting information can then help to model future scenarios, eliminating the extensive need for physical probes or in-field sensors, and ultimately saving farmers precious time and money.
Models use robust data to improve decisions
Predictive models are only as good as the data they contain. This technology uses artificial intelligence and neural networking that work in much the same way as the human brain functions to execute decision making and operational functions across the body. These agricultural models get smarter and better as they ingest more data, learning from the processing and analysis churned out of prior information run through their frameworks. These advanced systems track complex sets of information gathered by various devices, including harvesters and other farm equipment, looking to identify any correlations and building crop models automatically. They work more quickly than traditional decision-support tools — and at a fraction of the cost.
This unique ability to manage critical information — to inform decision analysis in an automated system at both the atmospheric and soil levels — is a key advancement for farmers looking to improve their odds, but also for crop science companies. In fact, digital ag teams at several crop science companies are using predictive models to help deliver this more accurate, scalable data model to significantly more farmers, as well as to support the scientists' own research and development efforts.
Better decisions boost farm confidence and profits
Annual electricity bills to run an irrigation system in the central part of the country can easily run to $50,000 or more. The stakes are much higher in the west, where water is scarce and sensitive crops are more valuable on a per-acre basis. In either case, more responsible use of water in agriculture is increasingly important to the farmer's bottom line and to the sustainability of agriculture as a whole.
The true measure of success comes back to the same variables that drove farmers on the American plains to track weather and innovate irrigation systems in years gone by — a strong desire to be efficient with water and technology in support of a sustainable and economically viable crop.
Predictive modeling is transforming the way farmers make critical decisions about the lands they farm, leading to more sustainable and productive yields with less costly hardware involved. To drive the proliferation of this technology, predictive analytics companies have been partnering with international crop science companies, which cover many million hectares of farmland spanning multiple continents, in support of their R&D efforts, as well as the tools they develop for farmers. Ultimately, this means they can help a far greater number of farmers than if they only focused our efforts on working directly with the farmers themselves.
Like most innovations in machine learning, this technology is designed to constantly and consistently self-improve — whereby as each new crop year passes, more robust data is added to the model, training it to better respond and predict outcomes based on the latest atmospheric realities. This year's observations may be the beginning of even better results to come, where weather, soil and crop information combine to unearth greater opportunities for farmers and consumers while saving precious time and money.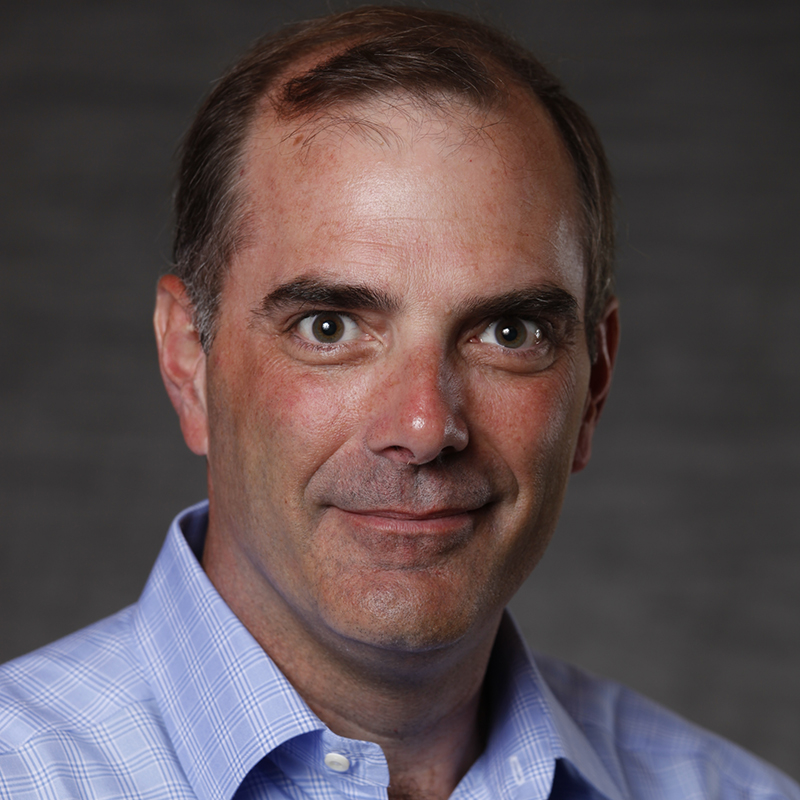 About Jim Chambers
Jim Chambers serves as senior vice president and general manager, Agriculture and Weather Analytics at Iteris, having joined the firm in August 2017.
The content & opinions in this article are the author's and do not necessarily represent the views of AgriTechTomorrow
---
Comments (0)
This post does not have any comments. Be the first to leave a comment below.
---
Post A Comment
You must be logged in before you can post a comment. Login now.
Featured Product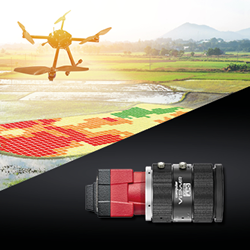 Allied Vision's compact and light weight Alvium SWIR (short wave infrared) cameras are the ideal choice to build cost-effective OEM systems used in embedded and machine vision applications. The cameras support a spectral range from 400 nm to 1700 nm at high quantum efficiencies. This allows to capture images in both the visible and SWIR spectra with a single camera and enables users to reduce overall system costs! Equipped with Sony's IMX990 and IMX991 SenSWIR InGaAs sensors, Alvium SWIR cameras deliver high image quality and frame rates. This makes them well suited for drones or handheld devices used in various industries such as, agriculture, mining, solar cell inspection or medical.