ABI Research gives comparatively conservative estimates at the valuation of the drone-ag market for many reasons, including an increasingly consolidated market, and the actual needs of the farming industry
Drones in Agriculture: Undeniable Value and Plenty of Growth, But Not the Explosion Others Predict
Contributed by | ABI Research
Agriculture was touted as one of the first industries that would leverage the rapid development of commercial-grade small unmanned aerial vehicles (sUAVs) and incorporate them into its practices. Early on, the use cases for an aerial analytics platform were evident to drone solution providers, farmers, and agronomists. As a result, large numbers of drone solution providers have entered the market over the past 5 to 7 years, either specializing in agricultural solutions or having it as part of their wider portfolio in anticipation for explosive growth.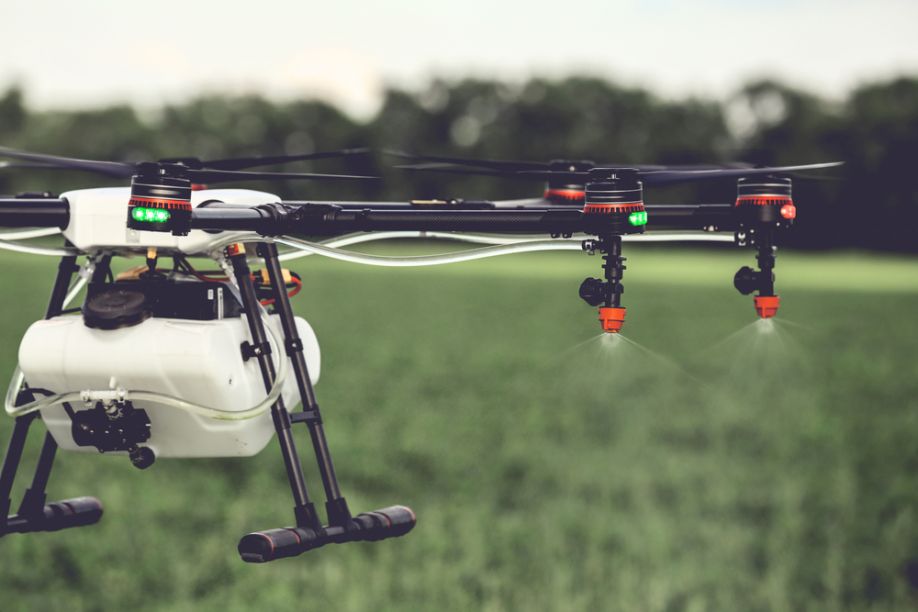 However, according to ABI Research, a market-foresight advisory firm providing strategic guidance on the most compelling transformative technologies, the explosive growth forecasted by others is hugely over-estimated. ABI Research's projected revenue for sUAV agricultural services is US$3.2 billion by 2025.
"ABI Research gives comparatively conservative estimates at the valuation of the drone-ag market for many reasons, including an increasingly consolidated market, and the actual needs of the farming industry," says Rian Whitton, Principal Analyst at ABI Research.
"The overenthusiasm and exaggeration in the early stages of the industry should be subdued by the fact that drones are not the only source of aerial imaging," Whitton explains. "Satellites and manned aircraft have been providing similar services for years, and have some identifiable advantages. This emphasizes a more important point that the discussion really does not center on the hardware of drones, but on the actionable insights that are garnered by data-gathering." Where this comes from is far less important that the solutions it provides, and this is a key reason why so many companies in the vendor ecosystem provide cloud-services and specialist software for analyzing different vegetation indices.
ABI Research can predict that the short-term future will harbor considerable change in the drone-agriculture ecosystem. The large number of current vendors will likely be trimmed down into a more consolidated market, as aerospace giants like Airbus and Boeing further involve themselves in delivering commercial sUAV solutions.
Whitton continues, "As argued, the key resource in this market is not the drone, but the data from the aerial imagery, and the ability to gain predictive and prescriptive intelligence from that data. Drones are but one of many platforms that can provide aerial imaging. For the foreseeable forecast, one can expect drones to become more popular, but manned aircraft and satellites will still play a critical role in the aerial imaging market."
There has been a history in farming of leasing technology. This is because, despite being a historically enormous industry, agriculture has been owned by a plurality of actors, most of whom lack the necessary capital to buy and maintain in-house technological solutions. With aerial imaging and analysis, you don't only need the hardware, operating system, and software to conduct the mission, you also need to maintain the solution and derive insights from it.
In most cases, therefore, agricultural companies will shift capital responsibility to the vendors, who will provide a service for aerial imaging, analysis (predictive and prescriptive), and action (spraying or planting. This should not be characterized as drones-as-a-service (DaaS), given that many companies already providing this service are using imagery from satellites or manned aircraft. Rather it would be more accurate to call it aerial-imaging-as-a-service (AIaaS) including data capture, prediction, prescription, and potentially action.
Within a small timeframe, the sUAV-Agriculture ecosystem has evolved from a select number of hobbyists and drone manufacturers, to a multi-billion-dollar industry that is now serviced by the world's largest aerospace giants. "Commentators, investors and onlookers should not let the many caveats and the legitimate issue of industry hype distract from what is an exciting technological and commercial development for a key primary industry," Whitton concludes.
These findings are from ABI Research's Small Unmanned Aerial Systems for Agriculture Applications report. This report is part of the company's Robotics, Automation & Intelligent Systems research service, which includes research, data, and analyst insights.

About ABI Research
ABI Research provides strategic guidance for visionaries needing market foresight on the most compelling transformative technologies, which reshape workforces, identify holes in a market, create new business models and drive new revenue streams. ABI's own research visionaries take stances early on those technologies, publishing ground-breaking studies often years ahead of other technology advisory firms. ABI analysts deliver their conclusions and recommendations in easily and quickly absorbed formats to ensure proper context. Our analysts strategically guide visionaries to take action now and inspire their business to realize a bigger picture.
The content & opinions in this article are the author's and do not necessarily represent the views of AgriTechTomorrow
---
Comments (0)
This post does not have any comments. Be the first to leave a comment below.
---
Post A Comment
You must be logged in before you can post a comment. Login now.
Featured Product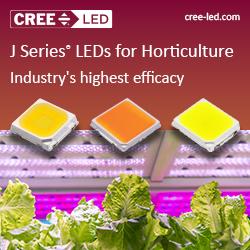 Horticulture and other forms of agricultural lighting require application-tuned ratios of spectral content, high efficacy and long lifetimes. Since these systems are designed to maximize yields for plants and animals, they require different metrics than lighting products designed around the human visual system. Cree LED delivers a wide range of spectral options and products optimized for these applications with leading efficiency and reliability.