Farming in a box is a system that uses shipping containers for the purpose of growing year-round agriculture in any environment. Farming in a box allows local food production through design and technology, facilitating anyone to grow food anyplace.

Len Calderone for | AgritechTomorrow
A hydroponic system replaces soil with circulating water, efficiently delivering the necessary nutrients to the plants.
Freight Farms developed the Leafy Green Machine™, which is a portable and modular farm that can be stacked and shipped like shipping containers. Another farm in a box system is Grow Pod Solutions.
The farm in a box container is a fully assembled, vertical hydroponic farming system constructed inside a 40-ft. shipping container. This system is proficient for the growing of lettuces, herbs, and greens on a commercial scale in any climate or location. It enables any individual, community, or organization to grow fresh produce year-round.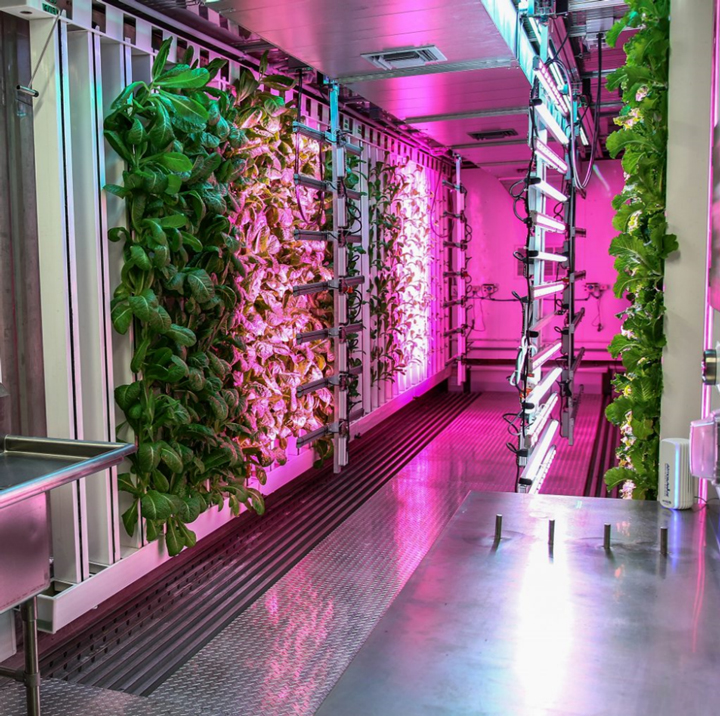 Image courtesy of Grow Pod Solutions
A farm in a box container has all-weather construction with a stainless interior. The size of the container is 40' x 8' x 9.6'. It has automatic dosing with programmable nutrient & pH dosing for perfect growing conditions. There is a stainless workbench with an integrated seedling growth stage. Unlike traditional farming, a person can plant and harvest while standing up.
There are thousands of growing spots across hundreds of irrigated vertical towers. These towers can be moved easily with an overhead track system. To help leafy growth, red and blue LED lighting is utilized in the seedling and mature growth areas using only the optimal wavelengths of light required for photosynthesis. The LED lighting with deep red and blue hues mimic sunlight. The lights automatically cycle on and off to simulate periods of day and night for the plants. Both the spectrum of light and day/night periods are optimized for healthy and vigorous plant growth.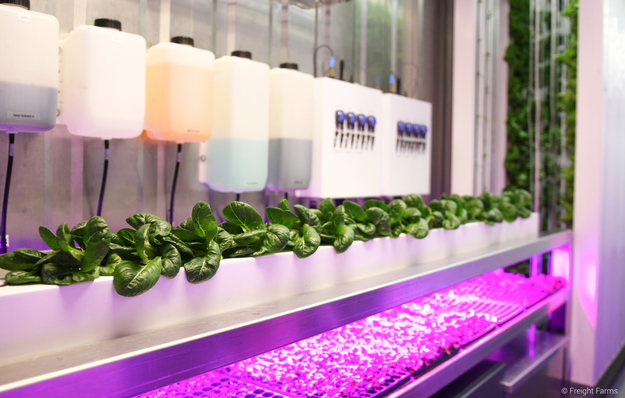 Image courtesy of Freight Farms
There is a clear view of the product from seed to harvest. The grower will know exactly what goes in and what comes out without any surprises.
Depending on the crop, 2 to 4 tons of produce can be grown each year. There are 52 harvests a year; and the system only uses ten gallons of water a day, which is 90% less water than is used in traditional farming methods. The closed-loop hydroponic system delivers nutrient-rich water directly to the plants' roots. Growers can automate functions using real-time data from sensors and in-farm cameras. Control can be handled remotely at the grower's convenience using environmental sensors that monitor water, climate, and lighting conditions in the farm.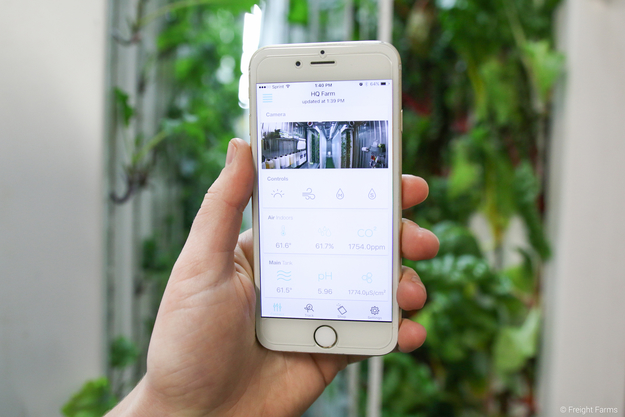 Image courtesy of Freight Farms
The farm in a box system can grow about 500 full heads of lettuce or 1,000 mini-heads a week. They include Butterhead, Bibb, Red and Green Leaf, Romaine, Summer Crisp, Oakleaf, and Lollo Rosa. 50 – 55 pounds of hearty greens can also be harvested, such as Kale, Swiss chard, Mustard greens, Asian greens, and Endive. 35 – 45 pounds of herbs can be expected, such as Basil, Cilantro, Dill, Mint, Oregano, Thyme, and Parsley. There are other possible greens that can be grown.
The farm in a box container is compact and mobile, requiring only a 50' x 10' plot of land, which means it can be placed in a variety of locations. Keep in mind, however, that most container farms require a perfectly level platform to function properly and could require a concrete pad. The flow of drainage lines must be considered. Of course, it will need power, along with a water source.
Additionally, by bringing food production to a local area, the impact of food transportation is radically reduced.
Hydroponics is a method of growing plants in a water based, nutrient rich solution. Hydroponics does not use soil. The root system is supported using an inert medium such as perlite, rockwool, clay pellets, peat moss, or vermiculite. The premise behind hydroponics is to allow the plant's roots to come in direct contact with the nutrient solution. Hydroponics is distinctive in that there are multiple techniques that can be used to get the nutrient solution to the plants.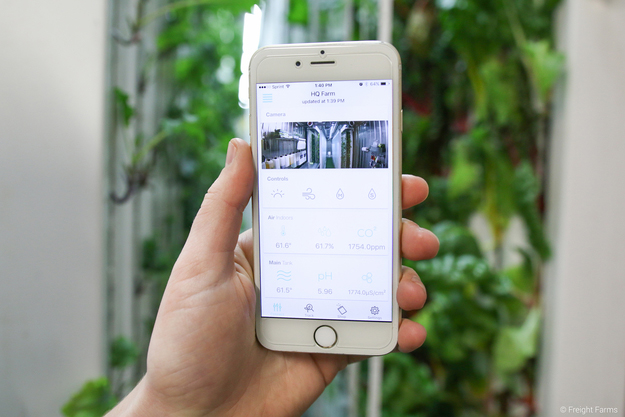 The crops grown in the farm in a box container are consistent in quality and freshness. The container's closed environment keeps unwanted organisms out, eliminating the need for any herbicides or pesticides. Protection from the outside environment means that 94% of crops are of marketable quality. Most importantly, hydroponic plants are crisp, flavorful, and available year-round.
There is no greater security for the crops than a locked steel container. If the grower moves, the pod moves along. With stackable pods, production can be increased adding profitable containers.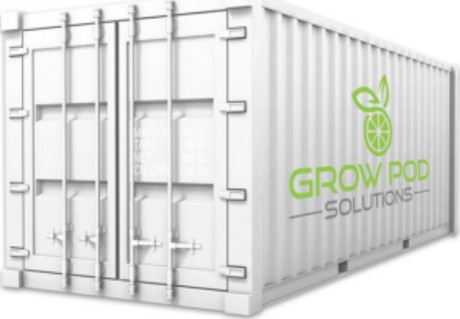 There are urban areas throughout the world that lack fresh produce because of high costs or lack of distribution to certain communities. The farm in a box allows people to grow fresh, healthy, organic food, right in their community. Making this fresh produce available to local residents will enhance nutritional uptake, and positively impact the families, children and senior citizens that do not have easy access to healthy, locally grown foods.
Although the containers do not come with solar power, some growers are powering their containers with solar energy. In certain areas where there are power outages, it is recommended that a back-up generator be used.
It is possible for growers to obtain organic certification, depending on a particular states' regulation. Even without organic certification, the crops are herbicide and pesticide free, and are not harmful to soil structures since they're in a hydroponic closed environment system. Once you get up and running, the farm can be operated part-time spending about 15-20 hours a week.
The biggest negative of farming in a box is unrealistic expectations about what the technology will do for the grower, and how much their farms can produce. Some growers might want to use a "repurposed" shipping container, purchased from a transportation company and build their own farm in a box. These containers are not made for farming and this concept should be avoided.
The number of hungry people in the world exceeds the population of the U.S. Canada and the European Union combined.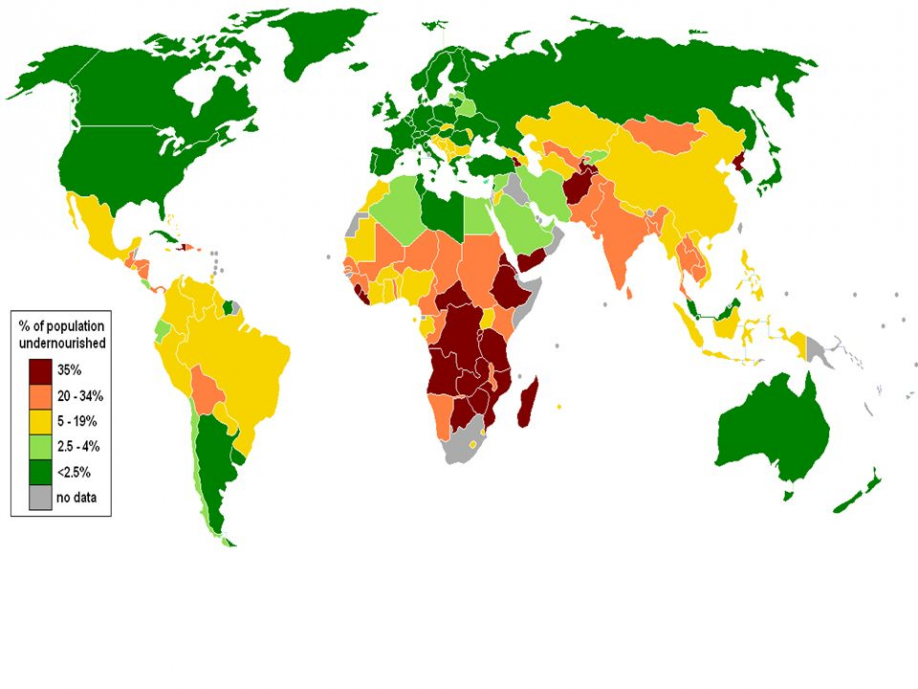 Poor nutrition causes nearly half of the deaths in children under five—3.1 million children each year. 66 million primary school-age children attend classes hungry across the developing world, with 23 million in Africa alone. Farming in a box might just be the solution.
The content & opinions in this article are the author's and do not necessarily represent the views of AgriTechTomorrow
---
Comments (1)
Great concept. Having spent time in hydroponics this unit would do well for disaster areas as a secondary food source.
Post A Comment
You must be logged in before you can post a comment. Login now.
Featured Product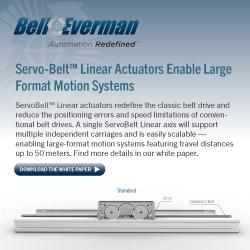 Manufacturing and packaging operations that still depend on manual material or parts handling operations can reap immediate benefits from a type of automation based on long-travel Cartesian robots with custom end-of-arm tooling (EOAT) and advanced sensing capabilities. These robots can support a variety of machines - performing otherwise manual tasks such as machine tending or transferring in-process parts - making long-travel Cartesian transfer robots a major upgrade to processes and operations. Download the White Paper from Bell-Everman