Ridding rail tracks of weeds is essential to safety, and finding an alternative might not be simple. Specialist operator Weedfree on Track has been combatting weed problems for over half a century.
How Prohibiting Glyphosate Could Impact Our Industry
Contributed By | Lycetts
The phasing out of glyphosate Europe-wide has been greeted with delight by many concerned about its health ramifications. But with the prospect of finding alternatives to ensure areas remain safely free of weeds, those in industries such as agriculture are anxious about how they will adapt.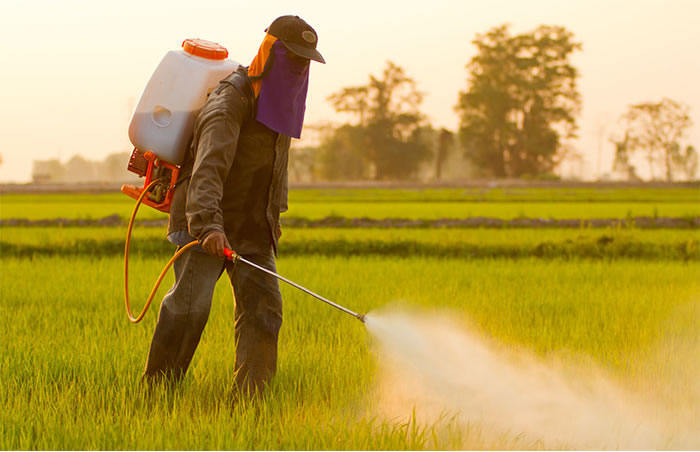 Here, we'll discuss why the substance was banned and how it could have an impact on professional sectors across the continent.
How long have we used glyphosate?
Although many who are not involved with certain industries may not have heard of it, glyphosate has actually been around since 1974 when it was brought out by Monsanto. Originally called 'Roundup', it fast became an important product for farmers to help kill weeds and boost productivity. Due to it being commonly sold, glyphosate-based formulations are now also used in: agriculture, forestry, aquatic environments, streets, parks, and schools.
Why is it being banned?
In October 2017, following many debates, the European Parliament finally called for a ban of glyphosate with a view to phase it out by mid-December 2022. For many years, scientists have warned people against glyphosate, however, it's taken a two-year debate for the European Parliament to vote 355 to 204 in favour of its ban. Now, measures must be adopted to phase out the use of glyphosate across the entire EU. However, it's worth remembering that this was a non-binding vote.
Members of the European Union and European Commission are now obligated to stop the use of glyphosate on farms, in public parks, and in households whenever other biological pest control systems are available.
How reliant are we on glyphosate?
Many people won't have even heard of glyphosate, but it's actually a massive part of various professional industries. According to research from the Soil Association, the use of glyphosate in UK farming has increased by 400% over the past 20 years. The Guardian has also reported that there has almost been enough of the herbicide sprayed since its creation that it would cover every cultivable acre of Earth.
Recently, glyphosate was discovered in: bread, biscuits, cereals, crackers, and crisps.
Drawbacks of glyphosate
The greatest concern with glyphosate is in relation to food. Of course, a herbicide is never going to benefit human health if ingested, but it's the cross-contamination factor that has caused its ban. Fears have long been raised that the herbicide is a hormone disrupter that is linked to birth defects, the development of cancerous tumours and other developmental disorders. Some scientists have also argued that there is no safe lower level for human consumption.
How the ban of glyphosate could affect rail lines
The agricultural and food industries are likely to be two of the worst-hit sectors after 2022. However, there are other areas of commerce that also rely on glyphosate. Weeds that are left unchecked can significantly restrict track visibility, track access for workers and possibly even render a line impassable in severe cases across Europe's railways.
Ridding rail tracks of weeds is essential to safety, and finding an alternative might not be simple. Specialist operator Weedfree on Track has been combatting weed problems for over half a century. This is through a method of using a "weed killer train", which sprays a glyphosate solution onto areas that have been identified by a high-tech camera as having weeds with a specific amount of chlorophyll content. Jonathan Caine, operations manager at Weedfree on Track, said: "We've carried out a number of trials to see how much more effective the train is than manual methods and have estimated that manually doing the same job, in the same time frame, can cost up to 40 times more."
What's more, substituting glyphosate for another substance is also proving to be a headache for people in certain industries? Jean-Pierre Deforet, a chemist at Belgian railway authority Infrabel, said in a Growing Our Future article: "If glyphosate were to be banned then we would have to find an alternative. There are currently no alternatives that are as effective, which would cause a huge problem for Belgium's railways. The alternatives are to use mulch or to spray manually. But allowing people onto the tracks would cause another, bigger safety issue than spraying from the train."
How the ban of glyphosate could the food industry
Going back to the ban's impact on food, it's not as positive as you would expect. While food might be safer, it's likely that costs will increase following the 2022 ruling. Monsanto's vice president, Scott Partridge, stated to The Guardian: "You would see increased costs for farming and decreased productivity, increased greenhouse gas emissions, loss of topsoil, and loss of moisture. Farmers through Europe would be very upset that a very effective and safe tool had been taken out of their hands."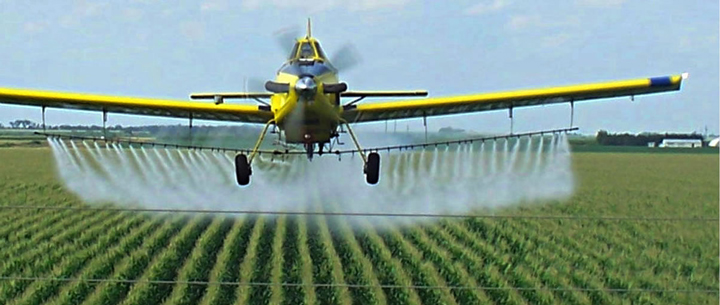 Agreeing with Partridge is a Polish orchard farmer with experience of using glyphosate who commentated on Monsanto's companion site Growing Our Future: "Production costs of fruit farming will definitely go up as we look to use more time and energy consuming methods of weed control. When production costs go up, prices in shops also go up and people should be aware of this. For fruit farmers, there is no alternative to glyphosate because there are no other products that do what it does."
The content & opinions in this article are the author's and do not necessarily represent the views of AgriTechTomorrow
---
Comments (0)
This post does not have any comments. Be the first to leave a comment below.
---
Post A Comment
You must be logged in before you can post a comment. Login now.
Featured Product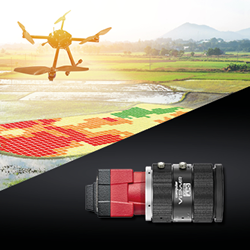 Allied Vision's compact and light weight Alvium SWIR (short wave infrared) cameras are the ideal choice to build cost-effective OEM systems used in embedded and machine vision applications. The cameras support a spectral range from 400 nm to 1700 nm at high quantum efficiencies. This allows to capture images in both the visible and SWIR spectra with a single camera and enables users to reduce overall system costs! Equipped with Sony's IMX990 and IMX991 SenSWIR InGaAs sensors, Alvium SWIR cameras deliver high image quality and frame rates. This makes them well suited for drones or handheld devices used in various industries such as, agriculture, mining, solar cell inspection or medical.