Today, companies like Farmers Edge are installing weather stations in their customers fields to acquire accurate, site-specific data. And having a dense network of weather stations enables detailed analyses of regional trends.
How Field-Centric Weather Data Improves Crop Staging Accuracy
Contributed by | FarmersEdge
Over the past decades, our abilities to monitor and predict the weather have improved dramatically. At one time, weather stations were few and far between, mostly located at larger centers and airports. Forecasts offered predictions that were only slightly better than chance. Today, companies like Farmers Edge are installing weather stations in their customer's fields to acquire accurate, site-specific data. And having a dense network of weather stations enables detailed analyses of regional trends. Coupled with highly sophisticated field-scale forecasts, farmers now have access to one of the most comprehensive toolsets available.
Weather Manager in
FarmCommand
– an all-in-one- farm management platform – enables farmers to plan their activities for the coming hours and days based on the weather conditions. Every activity on the farm is dependent on the weather – seeding, spraying, fertilizing, harvest, etc. All these activities can be planned using accurate and up to date field-centric weather information.
But what about other uses for all this data being collected by the thousands of weather stations? Researchers and data scientists at Farmers Edge are developing and refining models that help to accurately predict crop growth stages. The rate of development of most crops is related closely to temperature as crops will develop faster when temperatures are warmer and slower when temperatures are cooler. Using a combination of historical and forecasted weather, specific crop characteristics, and agronomic models, accurate stage prediction is made possible. This can help with timing of critical management activities and efficient resource allocation.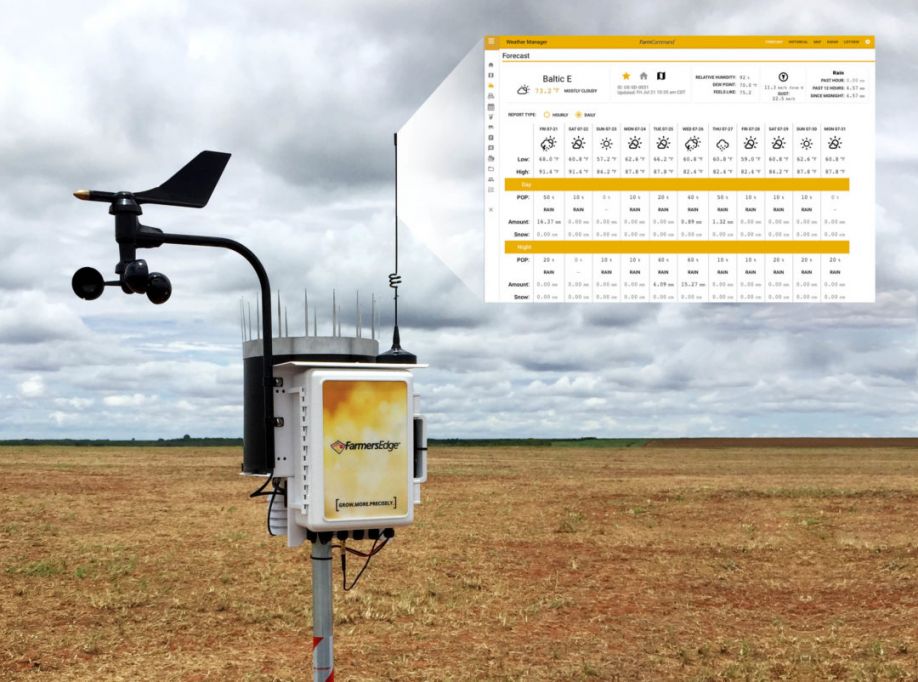 Today's models utilize field-centric weather information from the growers' own fields to predict precise staging of crops. So what benefit is that to you as a grower?
Herbicide Planning: Every year, yields are reduced because herbicides are sprayed after the crop has exceeded critical growth stages. Growth Stage Prediction will allow for planning to ensure herbicides are applied to minimize the risk of damage.
Insect Treatment: Most insect's development centres around the same parameters as crop growth. This is nature's way of ensuring the host (crop) is at the most vulnerable time for the specific insect. Models have been developed for insects such as the Orange Blossom Wheat Midge that accurately predict when the egg laying adults will emerge. This, along with precise crop staging allows for informed decisions on insecticide applications and timing. Other insects where modelling is used to forecast problems include bertha armyworm (canola), alfalfa weevil, and sugar beet root maggot.
Fungicide Decisions: The basic concept of Disease Management is the disease triangle. Three components are required for a disease infection to occur:
Presence of Pathogen (disease)
A susceptible Host (crop)
A conducive environment
The relationship between disease and weather cycles is the basis of many prediction models that can be used to advise growers of disease risk. Modelling can be used to predict such things as conducive environments for such diseases as fusarium head blight, sclerotinia / white mold or Stewart's disease. Once a risk severity is established, growth models can determine if the crop is in a susceptible stage for the disease. If the answer is YES, fungicide applications can be made – knowing that you have given the fungicide and the money invested on this operation – the best chance for a successful outcome.
A partial list of diseases that can emerge during a hot, dry summer (particularly following a warm winter) include common smut (in corn) and charcoal root rot (in corn and soybeans).
Diseases likely to occur because of a wet, warm spring and summer include foliage diseases (all crops) late blight (potatoes), sclerotinia (beans and canola), stalk rots, ear rots (in corn), phytophthora root and stem rot, and pod and stem blight (in soybeans).
Forecasting and crop staging are just two of the benefits accurate field-centric weather data and tools, like FarmCommand, can offer to make your operation more profitable and more environmentally sustainable.
The content & opinions in this article are the author's and do not necessarily represent the views of AgriTechTomorrow
---
Comments (0)
This post does not have any comments. Be the first to leave a comment below.
---
Post A Comment
You must be logged in before you can post a comment. Login now.
Featured Product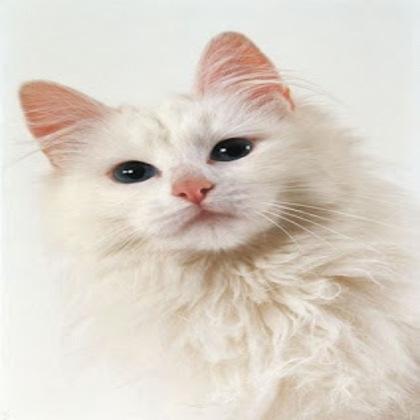 Image processing opens up a wide range of possibilities for the automation of modern agriculture - but what to do when only a small budget is available? That is where the uEye XLS comes in. With the launch of these super-small industrial cameras, even price-sensitive applications and volume projects become feasible. Measuring just 29 x 29 x 7 mm, the compact cameras offer excellent imaging characteristics without excessive heat generation, making them a perfect fit for embedded vision applications in agricultural machinery and equipment. The industrial cameras comply with the vision standard and are available with Micro-B connectors and with or without C/CS or S-mount lens holders, further increasing their adaptability to different agricultural environments. Thanks to these features, the cameras offered by IDS Imaging Development Systems lower the barriers to entry and make it easier to explore the potential of vision technology to optimize agricultural processes.