All the Things You Never Knew You Needed for Effective Agricultural Water Management
Go Green with Custom Water Management Applications
Tyler Boykin for | Chetu
Agriculture industry leaders are familiar with impending water shortages and the increasing emphasis on finding ways to better manage farming's most important resource. Water usage, distribution, and effects on agricultural outputs are central to their concerns.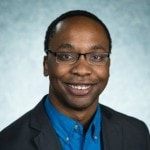 Software-based solutions for conserving water while enhancing farm productivity consist of several interdependent technologies. Water management applications which embrace the Internet-of-Things (IoT), mobile applications, big data analytics, and decision support systems serve to produce eco-friendly and optimized agricultural outputs for a growing population.
Internet-of-Things (IoT) for Agriculture
Sensors
IoT sensors used for water management applications are programmed to collect data from virtually any environmental component. Water management sensors may collect information related to an individual plant's water usage, total water usage, soil moisture, air humidity, climate conditions, weather forecasting, contaminants, and more. These data points will then be processed to compose a report or respond with automated actions, which will optimize the entire water system. Sensor software is programmed using common languages such as Java or C, with the addition of protocols connecting the sensors to a network large enough for the entire farming area.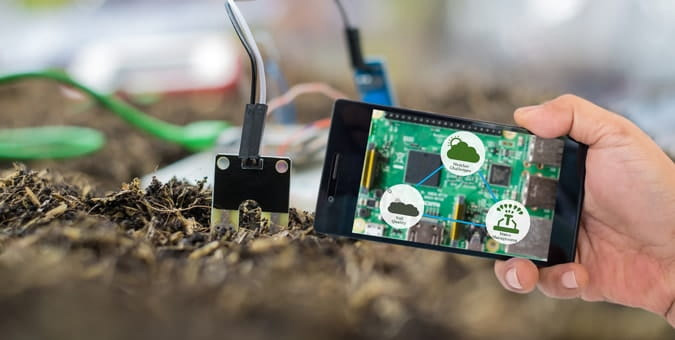 Networks
IoT networks consist of four general layers: sensors, gateways, communications architecture, and the central repository for collected data. Many agricultural systems rely on cloud platforms to leverage wireless communications and a repository that is accessible from any device, including mobile phones and tablets. Common wireless communications for agricultural networks are cellular, satellite, and Low Power Wide Area Networks (LPWAN). The communications architecture links together sensors data with the final cloud repository, and is facilitated by gateways designed to pre-process data and enhance the overall system's efficiency.
LPWAN as a communications architecture warrants special mention when discussing water management applications. Since most processes related to water usage and distribution can be analyzed by sensors, a lower power solution with a broader range provides additional energy-saving benefits. Sensors do not need the increased bandwidth that can be provided by cellular or satellite networks, thus rendering LPWAN's low bandwidth a non-issue. Combined with gateways, which also conserve battery life of the system, LPWAN offers an IoT network programmed for minimized energy cost and maximized data usage.
Gateways
As mentioned prior, gateways provide several benefits to the IoT system including battery life conservation, data pre-processing, and enhanced security. Gateways act as intermediate data hubs where sensor data can quickly travel to be processed by pre-programmed rules, and then sent through the remainder of the network to the final central repository. This design also eliminates opportunities for hacking the system as a whole, with the stipulation that the gateways themselves must be heavily guarded by security encryptions.
Mobile Applications
Smartphone and tablet-based water management applications with synchronization to cloud platforms allow farmers to address water needs remotely. Working in-field on a handheld device helps to keep all data up-to-date and precise. Remote control features allow for emergency responses to water management issues when away from the field.
Mobile water management applications are programmed keeping a few key points in mind: wireless connectivity, user interface, and custom controls. Traditional mobile applications hosted on cellular networks may not be available in rural areas, which necessitates mobile apps designed to function via cloud connectivity. These mobile apps also rely on GPS coordinates, time, and date parameters to provide accurate real-time data.
User interface and custom controls are decided on by the end user or providers with a particular workflow in mind. Standard to all mobile application UI and features are intuitive design and tools that integrate with other supporting water management software.
Big Data, Analytics, Reporting, & Decision Support Systems (DSS)
Considering the size of most agricultural systems and corresponding data needs, a water management solution should be able to process hundreds, thousands, or even millions of data points depending on farm size and number of data sources. Big data software collects and manages data from any combination of sources, processes quickly, and creates comprehensive, analytical reports to assist in decision-making. Programming water management applications to handle big data demands includes developing software that can collect and process structured, unstructured, and semi-structured data, utilize data mining techniques, and perform predictive or query-based tasks.
Big data, analytics, and reporting processes come together in Decision Support Systems (DSS), which can be programmed specifically for water management needs. DSS includes graphical representation of data, integrations with supporting software, and comparisons between data sets, as needed.
Putting It All Together with Custom Integrations
For water management to have the greatest impact, all applications must function in synchronization with the agricultural ecosystem. A full-fledged irrigation system will utilize data from sensors combined with the geographical information provided by satellite imaging central to precision agriculture. Crop management software, weather monitoring systems, and necessary equipment can also be integrated to water management applications for a global view of all the interdependent processes needed to maximize water efficiency. With well-designed integrations, water management processes may also be automated to handle basic water-saving techniques, thus freeing up farmers' time to manage manual tasks.
Developers knowledgeable in agriculture and water management applications can provide the expertise needed to design comprehensive software solutions. To learn more about irrigation and water management software development services, please visit the links below :
https://www.chetu.com/utilities/irrigation.php
https://www.chetu.com/utilities/water-management.php
Disclaimer:
Chetu, Inc. does not affect the opinion of this article. Any mention of specific names for software, companies or individuals does not constitute an endorsement from either party unless otherwise specified. All case studies and blogs are written with the full cooperation, knowledge and participation of the individuals mentioned. This blog should not be construed as legal advice.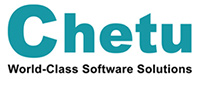 Chetu was incorporated in 2000 and is headquartered in Florida. We deliver World-Class Software Development Solutions serving entrepreneurs to Fortune 500 clients. Our services include process and systems design, package implementation, custom development, business intelligence and reporting, systems integration, as well as testing, maintenance and support. Chetu's expertise spans across the entire IT spectrum.
See more at: www.chetu.com/blogs
The content & opinions in this article are the author's and do not necessarily represent the views of AgriTechTomorrow
---
Comments (0)
This post does not have any comments. Be the first to leave a comment below.
---
Post A Comment
You must be logged in before you can post a comment. Login now.
Featured Product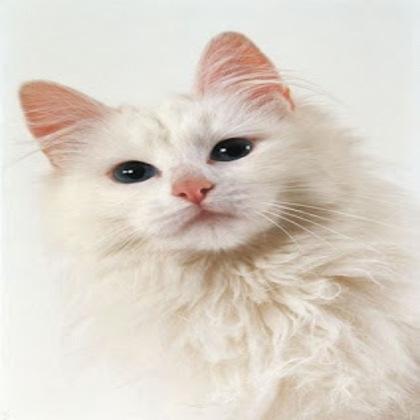 The rapid development of robotics has led to an increasing demand for 3D camera technologies in recent years. The reason is the decisive role they play in improving the performance and versatility of robots. However, many of these applications require more sophisticated solutions that deliver much more than just depth information of the environment. The new compact Ensenso C camera from IDS Imaging Development Systems combines a wide range of functions and features to capture and interpret 3D data more efficiently and accurately. With an additional and fully integrated RGB camera, the new Ensenso C now also allows to capture 2D color images. This extends the camera's range of applications when not only a 3D point cloud but also a color image is needed to solve a task. This could be AI-based image analyses, for example, for which these images are required. Its compact housing is completely enclosed and complies with protection class IP65/67. This reliably protects the camera from environmental influences and vibrations. In addition, Ensenso C is delivered pre-configured and is therefore ready for use.