DOT is a diesel-powered, hydraulically driven platform equipped to carry any implement designed as DOT Ready™. Four lift-points lift the implement directly onto DOTs U-shaped structure, enabling DOT and the implement to become one unit.
Run Dot Run. The Workhorse of Tomorrow.
Contributed by | Dot
Autonomous cars will soon be driving the streets of the world; these cars can guide themselves without a human conducting any operations. In agriculture, standardized autonomous 'power units' have the ability to complete limitless tasks for farmers while freeing their time for other work.
WHAT IS THE DOT POWER PLATFORM™?
DOT is a diesel-powered, hydraulically driven platform equipped to carry any implement designed as DOT Ready™. Four lift-points lift the implement directly onto DOT's U-shaped structure, enabling DOT and the implement to become one unit. DOT then functions as a power platform that is programmed to move and do specific jobs autonomously or by remote control.
DOT's short- and long-range sensors make the power platform more accurate and attentive than any human. DOT constantly updates itself with images of the physical world around itself and processes the data at lightning speed. Capable of making decisions, DOT will send alerts to the farmer if it is unsure how to proceed.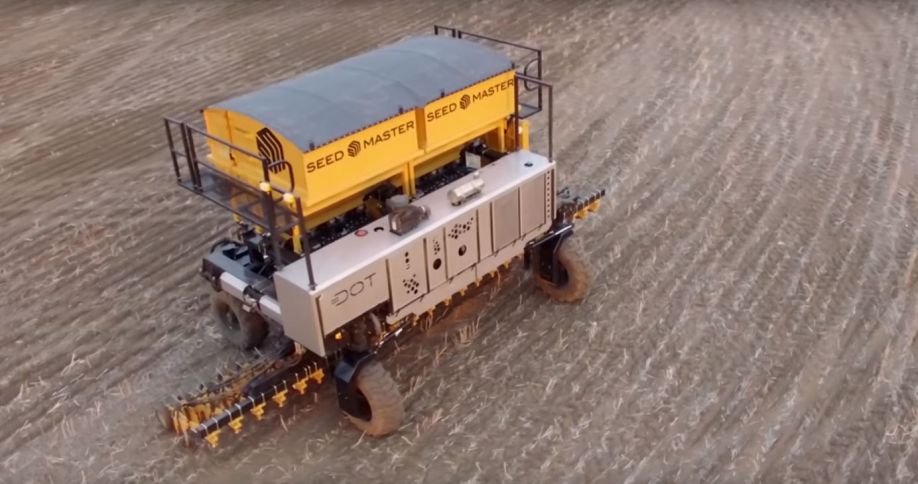 Working for farmers, DOT completes tasks autonomously and enables farmers to spend more of their time focusing on the overall operation of their farms.
HOW DOES DOT NAVIGATE?
In fields, DOT operates within prescribed, farmer-approved routes that are generated through the simple creation of highly accurate boundaries. Positional information from an RTK GPS receiver mounted on DOT ensures it is always operating within the approved area. If DOT drifts from its path, it will halt movement and send a message to the operator.
HOW EASY IS IT TO OPERATE?
In a word—very. DOT is operated utilizing a Windows Surface Pro tablet that communicates to the DOT unit(s) through a local area network. Bandwidth between the Surface Pro and DOT will be high enough to transfer large amounts of data back and forth without delay issues. DOT can be run in full autonomous mode in fields or by remote control in yards or equipment sheds.
WHAT SAFETY FEATURES ARE PRESENT?
There is nothing more important than safe operation, and the DOT Power Platform is loaded with safety features. DOT has multiple object detection sensors that are able to detect obstacles the farmer has not flagged in the prescribed, optimized route. DOT will automatically shut down if it deviates from the prescribed route, and has multiple emergency stop (E-Stop) buttons, both on remotes and the DOT Power Platform, if manual shutdown is needed.
When in the field, DOT continuously monitors individual wheel slippage to reduce the potential for getting stuck. When wheel slippage worsens, DOT stops and requests operator input. Like most farm equipment, DOT also has multiple sensors for engine, hydraulic pressure, and other types of operational monitoring.
Specs Table
Transport width: 11 ft. 10 in. (3.61 m)
Transport length: 18 ft. 2 in. (5.53 m)
Height: 11 ft. 2 in. (3.4 m)
Dry weight: 8,500 lbs. (3,855 kg)
Engine specifications: Cummins QSB4.5 Tier4I, 4.5 L Turbo Charged Diesel, 163 HP @ 2,500 RPM, 466 lb-ft @1,500 RPM
Fuel Capacity: 285 litres
Hydraulic Reservoir Capacity: 140 litres
Auxiliary Hydraulic Pump Specifications: 25 GPM @ 3,000 PSI
(20,684.27187 kPa)
Tires: 17.5 L - 24 Industrial Traction Lug 12 Ply
Hub weight capacity: 14,000 lbs. (6,350kg) per wheel, 40,000 lbs. overall (18,143 kg)
12 Volt Electrical System
Night Lights
Remote Human to Machine Interface (HMI)
HMI Sensing and Display of Engine Performance
HMI Implement remote control and recording
HMI Long Range Wi-Fi and radio connectivity
The content & opinions in this article are the author's and do not necessarily represent the views of AgriTechTomorrow
---
Comments (0)
This post does not have any comments. Be the first to leave a comment below.
---
Post A Comment
You must be logged in before you can post a comment. Login now.
Featured Product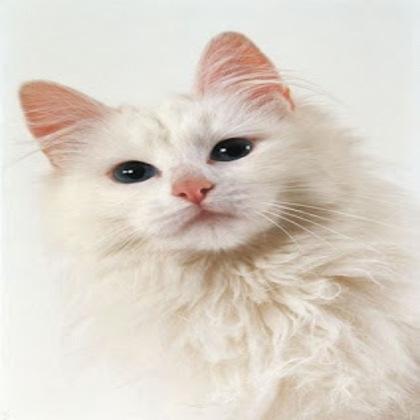 The 13 MP autofocus camera uEye XC is especially easy to operate and delivers high-resolution images and videos in the blink of an eye. Unlike typical webcams, it has been specifically designed for use in industrial applications and delivers sharp image data even in changing light conditions. Setting up and operating only requires a cable connection. The webcam-like camera is characterised by its particularly elegant and lightweight magnesium housing: with dimensions of only 32 x 61 x 19 mm, it is compact, sturdy despite its light weight and absolutely suitable for industrial use - benefiting, for example, kiosk systems, applications in industrial production or agriculture. With the uEye XC Starter Set, IDS offers a full-package deal for $500. (launch promotion, valid until 30 November 2022) that allows customers to evaluate and use the full range of functions of the new camera. The set includes not only the camera, tripod adapter and cable, but also a macro lens. Thanks to this lens, the camera is also suitable for demanding applications at close range. It easily shortens the minimum possible object distance and opens up additional application possibilities.