Three themes for the future of agriculture - Motorisation drives agriculture forward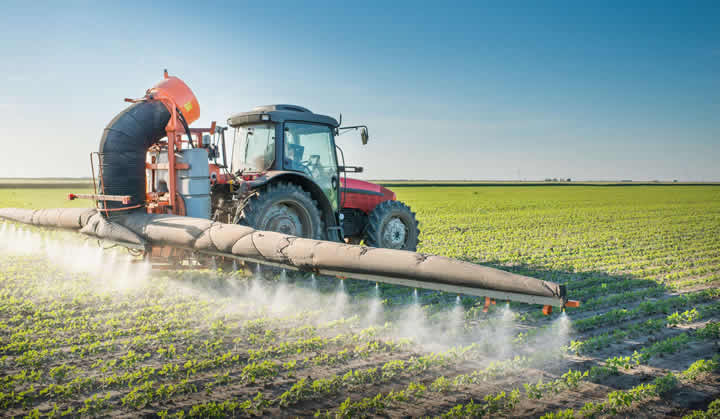 "Once in your life you need a doctor, a lawyer, a policeman and a preacher, but every day, three times a day, you need a farmer," said speaker and mentor Brenda Schoepp. Despite the incontestable need for the agricultural sector, climate challenges, growing populations and economic difficulties have placed huge strain on the UK's farming industry. Here, Dave Walsha, sales manager of DC motor supplier EMS, explores three themes key to ensuring the sector's future.
The last few years have been especially tough for the agricultural sector. A bird flu epidemic, fertiliser prices more than doubling and the loss of the Common Agricultural Policy — a set of subsidies and other programs from the EU — are just a handful of the challenges faced. As a result, farmers are increasingly looking for solutions to grow more produce with less input.
Simpler, smarter
Smart farming is one approach, aiming to make processes easier and more efficient. The strategy relies on the collection and availability of data. With satellite imagery, weather reports and IoT devices, farmers can collect vast amounts of data that would otherwise be time-consuming and laborious to collate manually.
Such data allows them to build a comprehensive picture of their farm and its condition. It helps with the distribution of resources, such as which fields need watering or spraying with pesticides, and can even compensate for individual crop types to meet their specific nutritional needs.
Automation is essential to both collecting this data and making use of it. Drones can autonomously survey farmland to identify damaged crops, and robotic seed drills can independently sow fields.
Promoting pollinators
Pollinator levels continuing to decrease means that the environment is likely to be a major focus for the next era of farming. Pollinators are essential for our ecosystem, and it's critical that the sector looks to minimise its environmental damage.
Overuse of pesticides is just one contributing factor to the dwindling populations of pollinators, but rectifying this is possible by responsibly managing their use. This involves matching the chemical pesticide to affect the target species, and only applying insecticides as and where needed. Effective use of pesticides is crucial not only to retaining pollinator populations, but also to prevent crop damage caused by excess chemicals flowing into nearby water sources.
To target each row of a field with pesticides, sprayers are commonly used. Mounted on the front of a tractor, these consist of a tank containing the pesticide, a motor to drive the spray pump, and a series of tubes across a long metal bar.
Pesticide is sprayed out of these tubes at the designated flow rate, depending on the speed of the tractor and amount of pesticide required. Openings are equally spaced across the bar for even application to each crop row.
But how can we make these more precise? It's possible to motorise valves on the tubing so that individual sections can be closed off. This means that individual rows or areas can be treated at a time. In this setup, farmers can drop pesticide use to minimal levels. And with smart farming technologies, automating this process becomes possible. Use of GPS combined with intelligent image analysis can allow the sprayer to identify individual areas that require pesticides, while leaving the remaining crop untouched.
Motorisation
Fundamental to the adoption of smart farming solutions and more precise agricultural processes is motorisation. Whether it's powering small drones collecting overhead images of the farm or making precise adjustments to harvester blades, small electric DC motors are crucial in providing the necessary motion and to an accuracy that would be hard to achieve by hand.
It's important to choose motors that can meet the high expectations of the agricultural sector. Having to work continuously for extended periods in all weathers, the motors must be robust enough to cope with these harsh conditions, while still having a high level of precision.
The agricultural sector continues to face challenges. But by embracing the latest in technology and innovation, the sector is well on its way to overcome these obstacles, ensuring security not only for the industry but for the UK's food supply.
EMS is the exclusive UK supplier of Bühler Motor's industrial range of motors, which have been trialled and implemented successfully in a variety of agricultural applications. Find out more about the Bühler industrial range by getting in touch with a member of the team today.
Comments (0)
This post does not have any comments. Be the first to leave a comment below.
---
Post A Comment
You must be logged in before you can post a comment. Login now.
Featured Product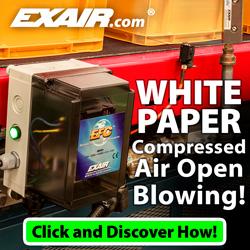 Compressed air is a limited resource that is generated in-house for the benefit of many operations within the manufacturing environment. Learn how to ensure all point of use applications are using your compressed air in the most effective and efficient way possible. Learn how much it costs to produce that compressed air and how Engineered Nozzles can help you use your air more effectively and efficiently.