Valmont Records Longest BVLOS Drone Flight on the Wings of T-Mobile 5G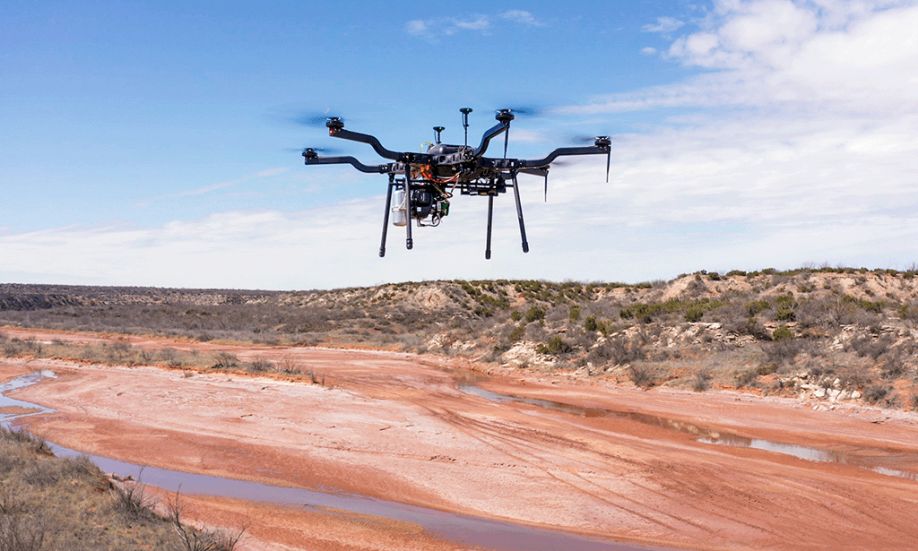 The Un‑carrier helps Valmont capture mission‑critical data in industry‑first beyond visual line of sight (BVLOS) drone inspection operation (Photo: Business Wire)
What's the news: Valmont completed an industry-first, unmanned 77-mile beyond visual line of sight (BVLOS) drone operation, enabled by T-Mobile 5G.
Why it matters: BVLOS flights are taking off (literally!) thanks to their ability to reach remote or inaccessible areas more efficiently and quickly collect and share data. By leveraging the nation's largest and fastest 5G network, drones equipped with cameras and sensors can capture high-resolution video and imagery used for near real-time analysis, monitoring and critical decision-making.
Who it's for: Anyone who needs to "put eyes" on nearly any type of infrastructure, agriculture, solar and wind farms, power lines, disaster relief areas and more.
The Un-carrier has earned its wings! Valmont Industries Inc. and T-Mobile (NASDAQ: TMUS) today announced the completion of an industry-first long-distance BVLOS drone inspection flight enabled by 5G.
Traditional methods for infrastructure monitoring typically require extensive manpower, manned aircraft operations or ground-based inspections, which involve significant safety risks, more time and more money.
But not anymore ― especially now that the Federal Aviation Administration (FAA) is granting more waivers for BVLOS drone operations. And as one of the first companies in the U.S. to receive said waiver, Valmont is ahead of the game.
In under three hours, Valmont accomplished a non-stop 77-mile drone mission from Childress to Aspermont, Texas inspecting vital infrastructure like power lines, railroads, bridges and more. The drone used a Harris Aerial H6E drone equipped with a T-Mobile 5G connected Sony A7RM5 camera. Significantly faster and more fuel efficient, this task was three times faster than conventional methods, while using less than two gallons of fuel.
Mission highlights:
Valmont drone inspection teams used less than one-fourth gallon of fuel per hour.
Flight pushes average distance of UAS inspections from less than 20 miles per day to more than 60.
Even though the route was very rural, T-Mobile 5G provided live data transfer throughout the three-hour flight.
The Sony A7RM5 combined with the ability to fly closely to utility lines, provided high-resolution details for critical infrastructure inspection.
The flight proves that drones are a viable, safe, and efficient alternative to helicopters for infrastructure.
Harris Aerial's drone and Valmont's proprietary payload are fully National Defense Authorization Act (NDAA) compliant.
"Range has been a hurdle in the drone inspection space, until now," said Jake Lahmann, UAS Manager at Valmont Industries Inc. "To be able to get this kind of range in a single drone flight is really going to revolutionize the way the industry approaches infrastructure inspections."
"5G was built to make life easier," added Ulf Ewaldsson, President of Technology at T-Mobile. "Whether it's connecting a person on their smartphone or improving long-range drone infrastructure inspections, there is no doubt that the reach and speed of T-Mobile 5G is making it possible for entire industries to revolutionize the way they work."
With 5G, Valmont's drone inspection service is another example of 5G-enabled technologies that can be used to quickly respond to or prevent an emergency. By preemptively monitoring infrastructure sites with greater accuracy, Valmont can help prevent malfunctions and breakdowns before they have a chance to have a widespread impact.
Working closely with the FAA on BVLOS drone operation policies, Valmont plans to offer drone-in-a-box (DiaB) services nationwide in 2024. This enables anyone needing aerial inspection services the ability to order a drone, unbox it and watch it run its inspection while a Valmont pilot flies it remotely from virtually anywhere in the U.S.
T-Mobile is the leader in 5G, delivering the country's largest, fastest and most awarded 5G network. The Un-carrier's 5G network covers 326 million people across two million square miles — more than AT&T and Verizon combined. 275 million people nationwide are covered by T-Mobile's super-fast Ultra Capacity 5G, and the Un-carrier plans to reach 300 million people with Ultra Capacity this year — nearly everyone in the country. T-Mobile 5G is available on all T-Mobile phone plans.
For more information on Valmont Industries Inc. visit valmont.com.
For more information on T-Mobile's network, visit T-Mobile.com/coverage.
Follow T-Mobile's Official Twitter Newsroom @TMobileNews to stay up to date with the latest company news.
See 5G device, coverage, & access details at T-Mobile.com
About Valmont Industries, Inc.
For more than 75 years, Valmont has been a global leader in creating vital infrastructure and advancing agricultural productivity. Today, it remains committed to doing more with less by innovating through technology. Learn more about how it's Conserving Resources. Improving Life.® at valmont.com.
About T-Mobile US, Inc.
T-Mobile US Inc., (NASDAQ: TMUS) is America's supercharged Un-carrier, delivering an advanced 4G LTE and transformative nationwide 5G network that will offer reliable connectivity for all. T-Mobile's customers benefit from its unmatched combination of value and quality, unwavering obsession with offering them the best possible service experience and undisputable drive for disruption that creates competition and innovation in wireless and beyond. Based in Bellevue, Wash., T-Mobile provides services through its subsidiaries and operates its flagship brands, T-Mobile, Metro by T-Mobile and Sprint. For more information please visit: https://www.t-mobile.com.
Comments (0)
This post does not have any comments. Be the first to leave a comment below.
---
Post A Comment
You must be logged in before you can post a comment. Login now.
Featured Product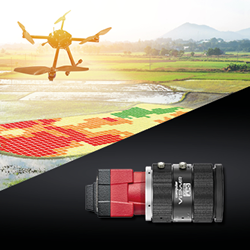 Allied Vision's compact and light weight Alvium SWIR (short wave infrared) cameras are the ideal choice to build cost-effective OEM systems used in embedded and machine vision applications. The cameras support a spectral range from 400 nm to 1700 nm at high quantum efficiencies. This allows to capture images in both the visible and SWIR spectra with a single camera and enables users to reduce overall system costs! Equipped with Sony's IMX990 and IMX991 SenSWIR InGaAs sensors, Alvium SWIR cameras deliver high image quality and frame rates. This makes them well suited for drones or handheld devices used in various industries such as, agriculture, mining, solar cell inspection or medical.