Solving the Energy Problem of Vertical Farming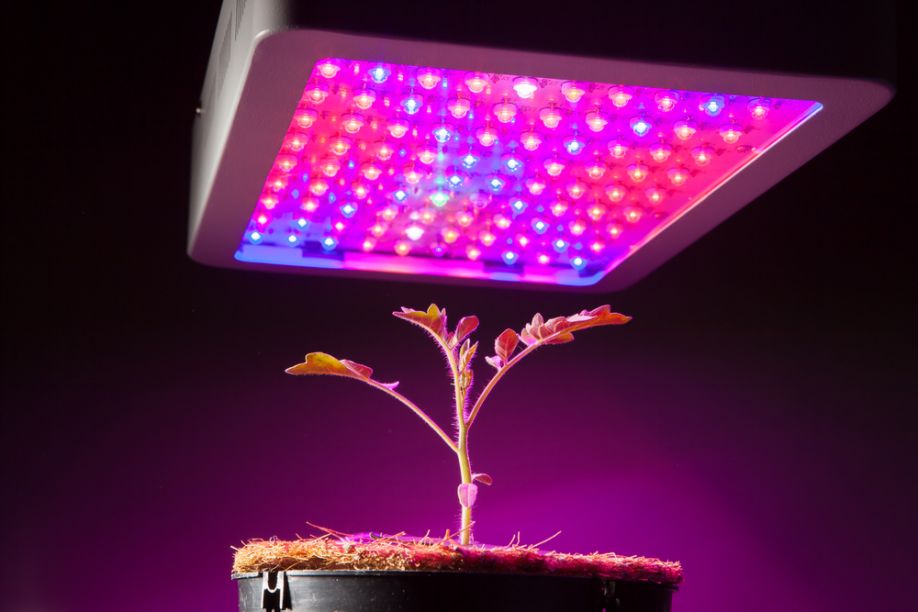 In just five years, the global vertical farming industry is expected to triple in size, growing from $3.1 billion in 2021 to $9.7 billion worldwide by 2026. Much of the sector's growth to date has been focused in the United States, according to ResarchAndMarkets.com, with growth being driven primarily by small- to medium-scale companies growing produce such as lettuce, herbs and berries. However, conditions are ripe for a broader worldwide expansion – with multiple factors influencing adoption rates of the concept around the world:
Population shift away from rural areas to urban environments
Declining availability of land suitable for agriculture
Increasing demand for year-round produce
Rising global population
Of these, the final factor may be the most critical – as current global population projections suggest that a 70% increase in global food production will be required to meet demand. But in order to meet the needs of the future, vertical farming must overcome multiple challenges, including:
Reducing high energy consumption
Overcoming technological limitations
Scaling production in a cost-efficient way
The high energy needs of indoor vertical farming make it a problematic solution for climate change concerns. In addition, the multiple technologies required for vertical farming make any malfunction a potentially devastating incident. Finally, scaling production by increasing yields in a cost-efficient manner can prove extremely difficult.
Lighting and energy challenges have thus far posed the biggest barriers for widespread acceptance of vertical farming. As it has for thousands of years, traditional outdoor agriculture relies on Mother Nature and the sun to produce strong, healthy crops. Indoor farms in controlled environment agriculture (CEA) require costly facilities with sophisticated HVAC and lighting systems that consume large amounts of electricity. Consequently, energy costs – and perhaps more important, energy usage – can be extremely high. This eats away at profitability while undermining the environmental benefits many view as the primary attraction for indoor farms. Unfortunately, vertical farms are among the most wasteful of all indoor agriculture facilities.
If the vertical farming industry is to succeed, it must address its energy consumption and costs. In the United States and often around the world, government entities are creating incentives intended to help businesses move toward more energy efficient and sustainable business operations. In fact, as a heat wave swept over the state of California in 2022, Gov. Gavin Newsom declared a state of emergency, saying that major efforts to curb energy usage had to be taken to avoid a disruption in the state's energy grid. A spotlight was then put on the industry as the real damages these facilities were contributing to the state's power grids were being revealed.
As the industry shifts to correct years of neglected sustainability policies, LED lighting has become a leading solution. Unlike other resources such as water and gas, energy use can be quickly managed. Water consumption is much more difficult to reduce and control, and HVAC systems that reduce pollutants are costly and difficult to install without interrupting production for an extended period. LEDs have become the go-to for vertical farmers seeking to reduce their carbon footprint.
Today, LED manufacturers are actively working to improve upon existing technologies helping to create more efficient lighting capable of providing a dramatic increase in yields with reduced energy consumption and lower overall costs. In addition, these improved technologies are redefining reliability, delivering a consistent 0% fail rate over the life of the bulb. In an indoor farm that operates 24 hours a day, today's new lighting technology can reduce energy consumption and overall costs while increasing productivity.
Recent test results pitting the most recent advanced LED technology against traditional LED lights showed that leafy greens grown under the new lamps produced significantly greater yields. The series of independent, third-party tests showed that the new technology produced increased romaine lettuce yields of 17.5% and 43% respectively compared to yields produced by a leading manufacturer's two best-selling products. In commercial vertical farming facilities, these new technologies can consistently provide dramatically increased yields with no failures. Imagine the possibilities of double-digit yield increases at lower energy costs with no concerns of disruptions – ever.
Despite all its advantages, LED lighting – or any kind of lighting – will always be reliant on energy in order to function. However, as technologies work to help increase yields and provide more dependable systems, the benefits to individual farms as well as the industry becomes very clear. Once operators fully understand how an LED lighting system can improve an overall operation, it becomes easy to recognize that the benefits go well beyond energy costs and usage.
These new, more advanced LEDs just may help propel the industry forward.
Zach Lane is an experienced expert on LED lighting and indoor cultivation who has helped design and bring to market multiple new LED lighting systems with a focus on reducing costs, increasing energy efficiency and maximizing plant potential at specific growth stages. He can be reached at zach@spectrumkingled.com.
Comments (0)
This post does not have any comments. Be the first to leave a comment below.
---
Post A Comment
You must be logged in before you can post a comment. Login now.
Featured Product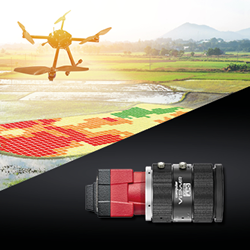 Allied Vision's compact and light weight Alvium SWIR (short wave infrared) cameras are the ideal choice to build cost-effective OEM systems used in embedded and machine vision applications. The cameras support a spectral range from 400 nm to 1700 nm at high quantum efficiencies. This allows to capture images in both the visible and SWIR spectra with a single camera and enables users to reduce overall system costs! Equipped with Sony's IMX990 and IMX991 SenSWIR InGaAs sensors, Alvium SWIR cameras deliver high image quality and frame rates. This makes them well suited for drones or handheld devices used in various industries such as, agriculture, mining, solar cell inspection or medical.