5 reasons to embrace sensor technology in 2023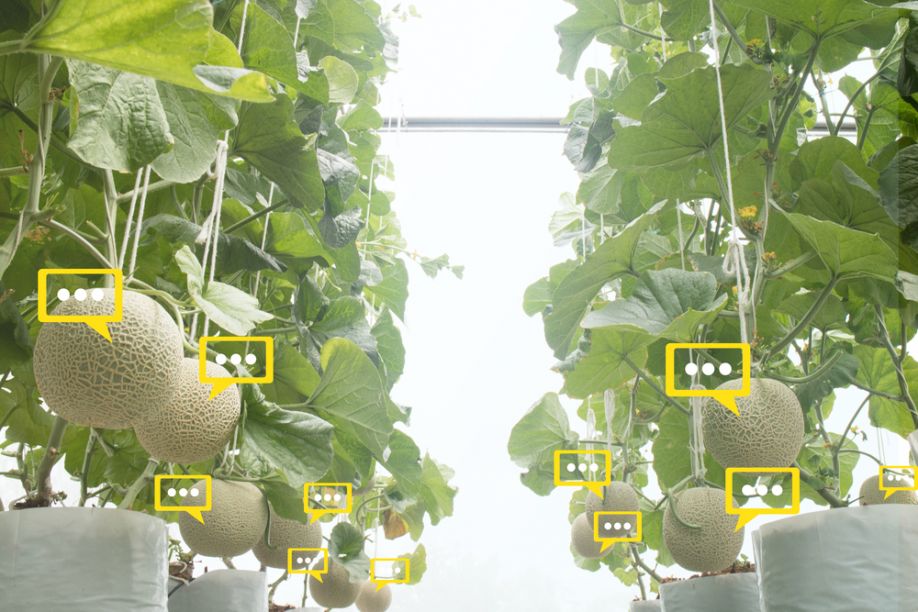 The smart farming market is developing rapidly, as crop cultivation becomes more automated, with sensor and data-driven technology an integral part of it. While the fast-growing trend of using sensors in precision farming is not a new phenomenon, there are two distinct driving forces behind it. Primarily, the technology is evolving to combine information in new advanced ways through data integration and connectivity, which is empowering farmers thanks to real-time insights, giving them optimum control over their crops. Secondly, the sharp rise in energy costs is forcing farmers and growers to focus on the adoption of smart, efficient environment friendly technology across indoor farming – from vertical farming and containers, to polytunnels and greenhouses.
Today, as more indoor growers see its positive effects on controlled crop production, the smart farming market is forecast to be worth US $56.96 billion by 2029, growing at a CAGR 18.5% until the end of this period. LST looks at five reasons why sensor technology will appeal to more indoor growers in 2023 and beyond.
1

. Increased efficiency

By using sensor technology, growers can rely on data to plan and optimise output, allowing them to manage their environment with more precision, only using what they need. By obtaining granular insights into every part of the indoor growing environment, from energy usage to humidity to resources, growers can optimise every one of these elements to reduce waste and cut costs while implementing more sustainable ways of agriculture.

Just from an energy perspective – a major consideration now more than ever, owing to the rising costs – being able to carefully manage light placements and usage can shave money off the bottom line.
2. Improved plant performance
Gaining in-depth insights into the quality and health of plants can help indoor farmers catch abnormalities or issues early, and they can help minimise risks around temperature fluctuations or soil nutrient loss that may have previously gone unnoticed until too late. This puts the greenhouse into a cycle of refinement that allows for growers to constantly, in real-time, manage air and root zone variables effectively.
3. A perfected growing environment
Using sensor data, CEA growers can balance a multitude of growing variables on a single device. The data constantly measures temperature, humidity, air quality and other such elements and analytics. Intelligent systems then translate this data into accessible insights that indoor farmers can use to ensure that they are consistently creating the perfect growing environments. This ticks every box from climate control right down to the nitty-gritty of nutrients.
These three different points are as interconnected as the sensors and data that inform the smart growing environment. Each variable and factor provides growers with information that they can use to constantly refine and optimise their space. The data can be analysed in real time, and with the right systems in place, it can be collated alongside specific algorithms and analytical tools to intelligently evolve the environment over time. Machine learning and AI can be used to assess the data over time and provide a coherent picture of a growing space's evolution and optimisation, and potentially predict what will happen so indoor environments and systems are less reactive and more proactive.
4

. Reduced labour costs

A robust sensor solution allows for remote, 24/7 monitoring of crops, decreasing the number of people needed physically to oversee operations which reduces labour costs and therefore prevents higher operating expenses. 

With a smart sensor, business owners spend less on labour and save hours that would otherwise be used to manually monitor the multiple variables that go into vertical farming or greenhouse management. Not only does automation cut labour costs, but better still it means improved efficiencies for growers themselves, freeing up time to focus on business expansion or other interests.
5

. Optimised Vapour Pressure Deficit (VPD)

VPD is one of several parameters used to discover and implement optimal temperature and relative humidity conditions to achieve greater plant performance. In a nutshell, VPD is a measure of transpiration, i.e. essentially water evaporating from a plant.

Using sensor technology in this area enables growers to maintain a constant VPD at the correct level, as it provides knowledge on how much air and water their plants can process. This monitoring saves time and effort whilst ensuring a high level of accuracy, as it provides valuable data to automatically adjust the crop growing conditions to ensure optimal crop productivity at all times.
Comments (0)
This post does not have any comments. Be the first to leave a comment below.
---
Post A Comment
You must be logged in before you can post a comment. Login now.
Featured Product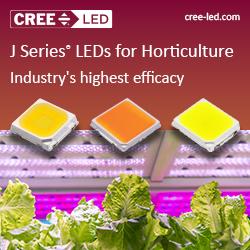 Horticulture and other forms of agricultural lighting require application-tuned ratios of spectral content, high efficacy and long lifetimes. Since these systems are designed to maximize yields for plants and animals, they require different metrics than lighting products designed around the human visual system. Cree LED delivers a wide range of spectral options and products optimized for these applications with leading efficiency and reliability.