3 Ways Agribusinesses Can Protect Their Data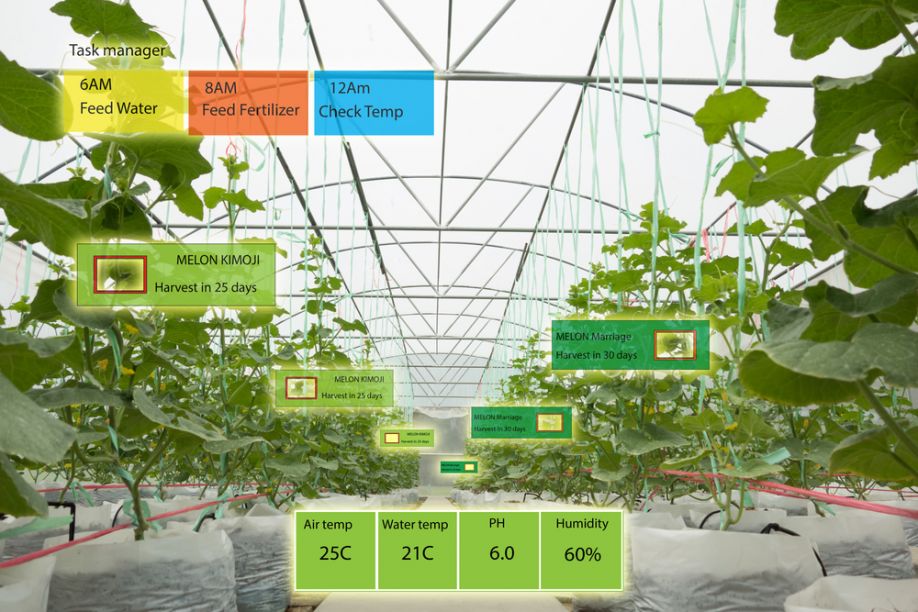 Agribusiness is big business. And all in all, modern big businesses and agriculture leaders are beginning to leverage the power of data. As this happens, more discover the downsides of not protecting their digital assets.
Take what happened recently to one farm bureau. The organization found its data and systems being held for ransom by cybercriminals. Many people equate such bold cyberattacks with other industries, but agriculture is also targeted more often.
The truth is that any type of company — including one involved in any aspect of agribusiness — must take data security seriously. All data, whether crop yields or soil quality results, is valuable to someone. Agriculture-related entities can protect their digital information through a few best practices.
1. Secure endpoints.
Many businesses have benefited from the Internet of Things (IoT). IoT enables digital devices and programs to communicate in real-time. Is this beneficial? Absolutely. The problem is that the broader the scope of IoT, the more endpoints there are.
Endpoints are vulnerable to shortcomings. Closing them means first identifying where they are. Once these possible failure points are identified, they can be surmounted through solutions like encrypted file storage on a decentralized server. AES 256-bit encryption can thwart cyberattacks and prevent endpoint exploitation.
2. Choose vendors wisely.
Most agribusinesses work with many third-party digital systems vendors. However, they shouldn't assume every vendor has a lock-tight privacy setup. According to some figures, 98% of all organizations trust third-party digital vendors with a recent data breach.
These are important, serious statistics to consider. They also showcase the need to vet vendors carefully. For instance, agriculture businesses should have a good understanding of how vulnerable their data could be. They should also ask questions designed to assess risks and ask for documentation on data protection measures the vendor has taken.
3. Know where data resides.
A final recommendation is for companies to learn how to store their data. Most businesses have large pools of unstructured and structured data. Nevertheless, many organizations don't know where all their data is stored. That's unacceptable, given that some (if not a majority) of the agricultural data is likely sensitive.
Although data centralization has long been a go-to way to store and gather data, decentralization and distributed computing technology are taking off. Decentralization can boost efficiencies and provide more security by locking data down into smaller pools rather than one large lake. It may be new to some agribusiness IT teams, so many works with partners to achieve success.
Agribusiness will continue to become more critical as we move deeper into becoming a global economy. The more emphasis companies put on digital recordkeeping now, the better prepared they'll be for the future.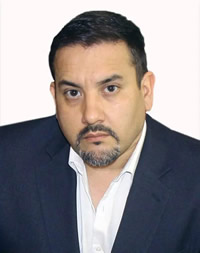 John Svoboda is the VP of Marketing for AXEL Go, one of the most secure file management and cloud storage solutions, like encrypted file storage, available to the public to collect, store, and share files. John has over 25 years of marketing and advertising experience at top agencies and large corporations. John is actively involved in developing a branding strategy to drive data awareness as the key to data security.
Comments (0)
This post does not have any comments. Be the first to leave a comment below.
---
Post A Comment
You must be logged in before you can post a comment. Login now.
Featured Product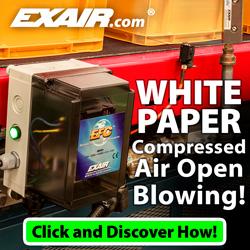 Compressed air is a limited resource that is generated in-house for the benefit of many operations within the manufacturing environment. Learn how to ensure all point of use applications are using your compressed air in the most effective and efficient way possible. Learn how much it costs to produce that compressed air and how Engineered Nozzles can help you use your air more effectively and efficiently.