Carbon Robotics Adds Industry's First LaserThinning Capability to its AI-powered LaserWeeder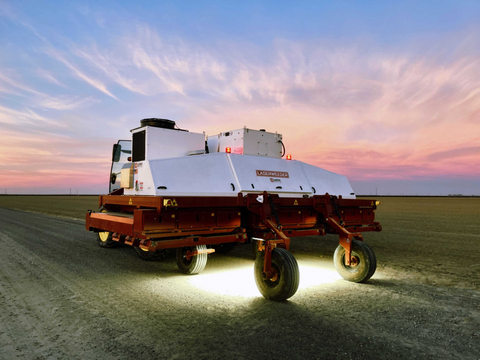 Carbon Robotics, a leader in AI-powered robotics, today introduced the industry's first LaserThinning capability, continuing the rapid innovation of its state-of-the-art LaserWeeder. LaserThinning targets areas where vegetable crops are purposefully overseeded and then thinned for optimal crop spacing, growth and yield. This is particularly valuable for farmers growing any direct seeded leafy green and cole crops - such as lettuces and broccoli.
By using lasers for thinning, the new solution does not require the use of any chemicals or manual hand labor, is unaffected by wind or moisture, and can be performed during the day or night. As a new software update, all LaserWeeders in the fleet will now be able to thin as well as weed on a single farm equipment platform.
Carbon Robotics is announcing several new software features that boost the functionality and speed of its LaserWeeder. These include:
LaserThinning. The LaserWeeder can be set to weeding mode, thinning mode, or weeding and thinning mode on its intuitive iPad-based user interface.
Prioritized Seedline Weeding. The LaserWeeder can be set to use dynamic or static banding to increase speed and weeding efficiency. Dynamic banding automatically detects the seed line and adjusts for plant line drift and operator variability.
Speed Optimization. The latest software recommends ideal tractor speed based on grower-desired weed percentage and weed type kill rates to optimize speed in high, medium, and low pressure weed environments.
40+ Crop Models. New deep learning crop models can be added in 24-48 hours.
"LaserThinning is a breakthrough approach and delivers benefits that are an order of magnitude better than existing solutions," said Matt McGuire, general manager at JV Farms. "This technology is revolutionizing how we handle weeding and thinning, bringing dependability, speed and accuracy to our farming practices."
Growers using the LaserWeeder are reducing annual weed control costs by up to 80%, resulting in a break-even on equipment purchase of one to three years.
"The LaserWeeder is a revolutionary tool that dramatically reduces out-of-pocket costs while offering predictability and control to our weeding methods," said Juan Calderon, director of farming operations at Duncan Family Farms. "The LaserWeeder is a consistent solution that enables us to effectively manage weeds so we can put our focus, labor and resources toward other important operational tasks."
"With our pace of innovation, we offer a software extensible tool that addresses farming's most pressing challenge – weeding – and expands to tackle other problems such as thinning," said Paul Mikesell, CEO and founder of Carbon Robotics. "The LaserWeeder enables farmers to accurately execute crop thinning and weeding without disturbing crops or soil, helping to improve crop yields and soil health."
Carbon Robotics will be demonstrating the LaserWeeder live at the World Ag Expo on February 14-16 in Tulare, Calif., at booth F26. The following week, Carbon Robotics will be demonstrating laserweeding at the Southwest Ag Summit in Yuma, Ariz., speaking and exhibiting at the Colorado Fruit and Vegetable Growers Association Conference and speaking and exhibiting at the Ontario Fruit and Vegetable Convention.
Carbon Robotics
Carbon Robotics, a leader in AI-powered robotics, empowers farmers to operate more efficiently by building innovative agriculture tools. The company's revolutionary, high-precision laserweeding technology leverages sophisticated AI deep learning technology, computer vision, robotics and lasers to reduce weed control costs by 80% and improve crop yield and quality.
In February 2022, Carbon Robotics launched the first and only commercial laserweeding robot. The LaserWeeder is a pull-behind robot that seamlessly attaches to the back of tractors and utilizes Carbon Robotics' laserweeding technology to identify weeds and target them for elimination. For more information, visit: https://carbonrobotics.com/.
Comments (0)
This post does not have any comments. Be the first to leave a comment below.
---
Post A Comment
You must be logged in before you can post a comment. Login now.
Featured Product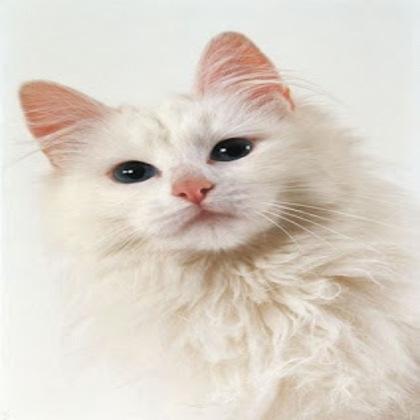 Image processing opens up a wide range of possibilities for the automation of modern agriculture - but what to do when only a small budget is available? That is where the uEye XLS comes in. With the launch of these super-small industrial cameras, even price-sensitive applications and volume projects become feasible. Measuring just 29 x 29 x 7 mm, the compact cameras offer excellent imaging characteristics without excessive heat generation, making them a perfect fit for embedded vision applications in agricultural machinery and equipment. The industrial cameras comply with the vision standard and are available with Micro-B connectors and with or without C/CS or S-mount lens holders, further increasing their adaptability to different agricultural environments. Thanks to these features, the cameras offered by IDS Imaging Development Systems lower the barriers to entry and make it easier to explore the potential of vision technology to optimize agricultural processes.