Fruit Harvesting May Get a Tech Update Thanks to This Robot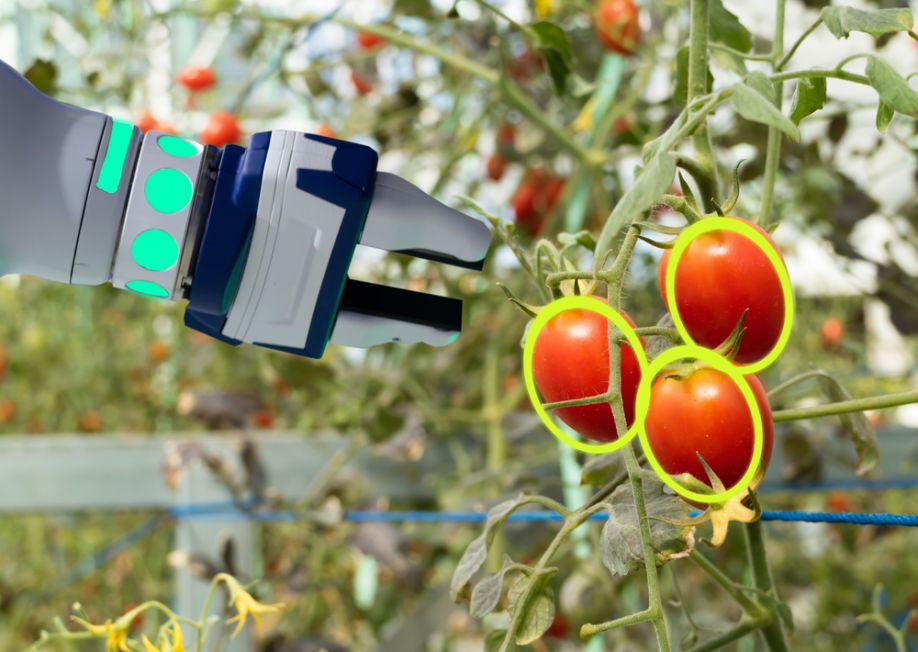 The food and agriculture industry has always been ripe for innovation. From the introduction of the plow to GPS-driven precision agriculture, technology has vastly improved the sector and helped growers yield more produce and make farming more efficient.
Researchers, scientists and engineers have spent time, energy and money trying to develop the latest innovations for the agriculture industry. Thanks to the rapid development of artificial intelligence (AI), farmers and their employees may find it easier to pick and harvest some of the most popular fruits.
Below is more information about the revolutionary fruit harvesting technology that can streamline the picking process, allow farmers to overcome existing challenges and help solve ongoing labor shortages in the sector.
The Harvesting Robot Market is Growing
The global harvesting robot market is growing exponentially. According to a study conducted by Astute Analytica, the market is expected to grow at a healthy compound annual growth rate (CAGR) of 21%, and it's estimated it will reach $3,293.8 million by 2030.
Some drivers of this stable market growth include an increased awareness of global food insecurity, rising global populations and the emergence of smart farming. Additionally, the ongoing COVID-19 pandemic has caused unprecedented obstacles for the agriculture industry, such as low agricultural output and travel restrictions, which led to a lack of seasonal fruit pickers.
Before the pandemic, farmers struggled to find and recruit people to pick. In 2019, the American Farm Bureau Federation (AFBF) released an article online explaining that labor shortages are a major limiting factor on farmers and ranchers in just about every state in the nation.
When workers are hired, they often quit before the end of the season. Americans may not be willing to take these picking jobs, as the median pay in 2020 for an agricultural worker was below $30,000 annually, based on Bureau of Labor Statistics (BLS) data.
Emerging Technologies for Fruit Harvesting
AI technology has improved in the last few years. Many industries have leveraged AI to improve operational efficiency, among other benefits. While there is a myth that AI is only relevant in high-tech industries, AI can be applied in virtually every sector.
So, what technologies will solve this labor shortage problem and allow farmers to improve their harvesting operations? Continue reading to learn about three innovations from various companies that may solve ongoing problems in the agricultural sector.
Multifunctional Harvesting Robot from Certhon
Certhon, a high-tech innovator in horticulture, developed a multifunctional robot that farmers can use to detect, cut, transport and pack tomatoes all by itself. The Certhon Harvest Robot uses deep-learning technology, which allows the robot to improve its picking technique with each harvest.
The robot moves in multiple directions to find the best route and optimal position for tomato harvesting. It uses smart cameras and lighting so it can even operate at night. Certhon also wants to develop the robot further to scout the potential yield, measure the climate, tomato plant health and even protect the plants from pests or disease.
Flying AI Drones from Tevel
Tevel Aerobotics Technologies, a company based in Israel, developed a flying autonomous robot (FAR) powered by AI to identify and pick fruit in the fields. Like Certhon's innovations, FAR can operate day and night and only select ripe fruit while picking.
The robot uses advanced AI perception algorithms to locate fruit trees. From there, FAR uses vision algorithms to find fruit in the trees and judge each piece of fruit's size and ripeness. Finally, FAR calculates the safest way to pick the fruit without damaging it, remains stable and grasps the fruit with its picking arm. According to Tevel, the drones are specifically designed to complement human fruit pickers rather than replace them.
TX Robotic Strawberry Harvester from Advanced Farm Technologies
The TX Robotic Strawberry Harvester comes from a California-based company called Advanced Farm Technologies. It's designed to pick on soil-planted strawberry beds so farmers can implement the technology without changing their existing field design.
The harvesting technology is meant to work alongside harvest crews. It automatically senses and picks ripe strawberries with a soft, food-grade robotic gripper. The machine is built to withstand outdoor conditions and can navigate fields autonomously 24 hours a day.
These three fruit harvesting technologies and other emerging harvesting tech will likely be game-changers for farmers. The agricultural industry plays a significant role in the global economy, so investing in and leveraging these innovations is critical.
Expect More Technology in the Agriculture Industry
As the population grows and food insecurity persists, it'll be vital for farmers to adopt the latest, innovative technologies to improve operational efficiency, yield maximum outputs, overcome labor shortages and remain profitable.
Comments (0)
This post does not have any comments. Be the first to leave a comment below.
---
Post A Comment
You must be logged in before you can post a comment. Login now.
Featured Product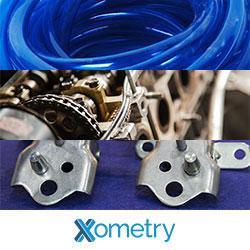 Xometry is your source for custom parts. Now, in addition to getting instant quotes on 3D Printing, CNC Machining, Sheet Metal, and Injection Molding, customers can create and send RFQs for die casting, stamping, and extrusion work to our nationwide network of pre-vetted manufacturers with just a 2D drawing. You will receive and be able to review responses from qualified shops within 7 days on an advanced web-based RFQ management platform. To learn more go directly to our site to issue and RFQ today. Stop wasting time managing RFQs through email and by phone, and start issuing RFQs at scale and in the cloud.