Propane Flame Weeding Provides Optimal Solution to Herbicide Shortages, Weed Resistance Issues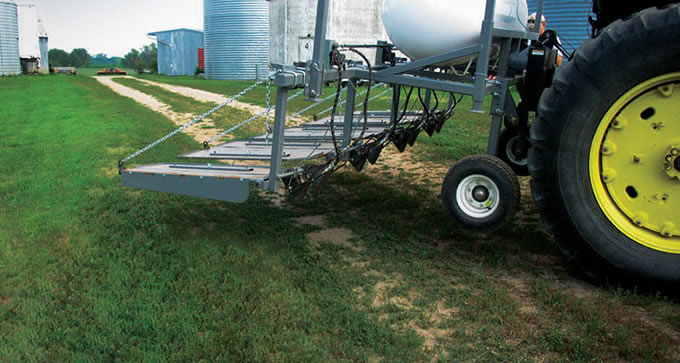 As producers face new challenges like complying with environmental regulations and reduced herbicide effectiveness or availability, many are discovering the unique benefits offered by propane-powered weeding systems. New propane flame weeding technology uses heat to rupture the internal cells of plants for a clean, highly effective solution for weed control that reduces reliance on herbicides and combats increasing weed resistance issues.
According to research supported by the Propane Education & Research Council (PERC), flame weeding technology is up to 90 percent effective against weeds when applied twice in a growing season to row crops. Flame weed control can be used on a variety of crops, in a variety of weather conditions and growth stages, and allows farmers to return to the field immediately after treatment for
reduced downtime.
Because propane is an approved alternative fuel under the Clean Air Act and is certified for organic practices, propane flame weeding has replaced tedious manual labor practices for many organic producers.
"In recent years, many organic farmers have found propane flame weeding to be a cost- and time-efficient solution for weed control, but an increasing number of traditional farmers are now recognizing the many benefits of this new technology as well," said Michael Newland, director of agriculture business development at PERC. "While conventional farmers have been able to rely on herbicides for effective weed control in the past, weed resistance continues to be more of a problem, and limited availability or higher costs can make securing the chemicals needed for sufficient weed management more difficult. Propane flame weeding provides a time- and cost-efficient option that both organic and traditional producers nationwide should consider."
To combat weed resistance, some producers must purchase additional chemical treatments — many of which come with higher risks to the crops and environment — and varying restrictions across the nation means these chemicals may not be a viable option either. With propane-powered flame weeding, producers can avoid these risks all together because propane is naturally cleaner and avoids the disruption of essential soil nutrients that commonly occurs with cultivation and tillage weed control methods.
To learn more about propane-powered flame weeding systems and view case studies, visit Propane.com/Propane-Products/Flame-Weed-Control. For more information about propane's versatility and propane farm equipment, visit Propane.com/Agriculture.
###
About PERC: The Propane Education & Research Council is a nonprofit that provides leading propane safety and training programs and invests in research and development of new propane-powered technologies. PERC is operated and funded by the propane industry. For more information, visit Propane.com.
Comments (0)
This post does not have any comments. Be the first to leave a comment below.
---
Post A Comment
You must be logged in before you can post a comment. Login now.
Featured Product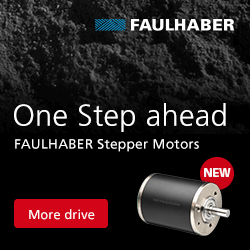 The FAULHABER stepper motor AM3248 raises the bar in terms of performance and dimensions. Offering up to 10,000 rpm, it achieves five times the speed of comparable stepper motors. Combined with a gearhead reduction of 100:1, it supplies a torque of 5 Nm. With a diameter of just 32 mm, it is suited for a wide range of applications in areas such as aerospace, laboratory automation, the semiconductor industry, robotics and 3D printing. Learn more!