How Modern Agriculture Technology is Changing in 2022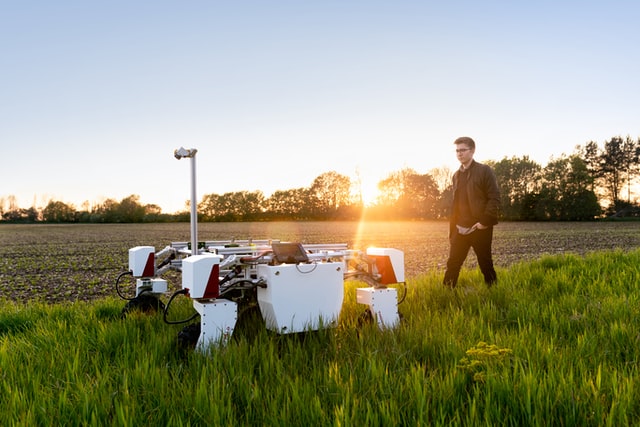 Once a labour-intensive industry is now a smart, data-driven one. Modern agriculture technologies such as crop monitoring drones, farm management software and livestock measuring sensors are just some of the tools improving crop production in a world full of depleting resources.
Never before have these technologies been more important given the world's population is expected to hit 9.7 billion by 2050, with the potential to balloon to nearly 11 billion by the turn of the century. It is estimated that future generations will therefore need to produce at a minimum double the quantity of food we do today, all while balancing the finite resources available.
This is where modern agriculture technology steps in. With as much as $22.3 billion being invested into the space in 2020, the opportunities new tools and software can offer farmers will be essential to the future of the industry.
With this in mind, the AgTech Recruitment experts, Storm4, predict how modern agriculture technology is improving the day-to-day struggles of farmers, taking the industry to the next level of innovation in 2022.
The Advancements Of Modern Agriculture Technology
Connected Technologies Are Progressively Preserving Resources
Keeping track of the quality and lifetime of resources is increasingly becoming difficult, particularly as farms are dotted throughout a large network of locations. Thanks to connected technologies, farmers can obtain real-time information on the state of their resources and goods, avoiding careless waste.
GrainSafe, developed by Telesense, is an excellent example of this. The California-based start-up is a leader in the post-harvest data revolution, using an advanced suite of sensors to provide grain managers with actionable insights about their stored grain. Real-time information on the temperature and humidity of a mound of grain allows farmers to alter circumstances, ensuring their grain is stored in the best possible condition at all times.
Machine Learning Algorithms Promoting Improved Soil Health
Pets and diseases have been an ongoing battle for farmers since the dawn of human civilization, resulting in underperforming harvests. In many cases, the source of these fatal yields is frequently detected in the soil crops are cultivated.
Despite being renowned for its work in medicine, the assistance of machine learning algorithms is providing the very solution farmers have been waiting for. A great example of this is California-based start-up, Pattern Ag. Its machine learning discovery platform is centred around a deep understanding of soil, being able to detect symptoms of diseases and pests and propose what herbicides to use to eliminate the issue.
Machine learning algorithms have also been effective in assisting farmers to hit peak efficiency, regarding the application of chemicals to ward off pests and diseases. An example is DTN's wireless 'smart trap', equipped with pheromones that allow the farmer to see the insect population in real-time via its app. By automating the error-prone process of determining the amount of pesticide required, the company promises to save $20 billion in crop insect damage in the United States.
The Arrival Of Autonomous Robots
Automation in farming is a key driver in making farms more efficient, meaning prices are reduced for customers, the environmental footprint of farms is lower and labour costs are slashed. From autonomous tractors and robotic harvesters to automatic watering and seeding robots, an increasing number of traditional agriculture companies are starting to adopt farm automation into their processes.
An example of this is American Robotics. Using innovations in AI and robotics, it has developed a fully autonomous Robot-as-a-Service (RaaS) tool that continuously monitors, digitize and analyse assets in real-time. The automated robotic data platform and drone currently stands as the only drone system in the AgTech industry capable of continuous, unattended operation.
Rowbot Systems is also using robots to collect valuable data to inform current and future work. Their first, commercialised robot is a compact, self-driving, multi-purpose platform that moves between rows of corn, eliminating any obstacles of height restraints imposed by the rapid growth of crops. The robots work collectively in groups to apply nitrogen fertiliser in time with corn needs, and seed cover crops into tall corn.
Modern agriculture technology has established a firm grip on agricultural development over the last decade. Without this revolutionary approach to farming, efficiency in farms will deplete whilst crops will continue to be produced with devasting impacts on the environment, destroying the scarce land that is necessary to continue to grow crops for years to come.
Storm4 are leaders in global GreenTech recruitment, connecting organisations with senior talent to drive their mission of a sustainable future. With institutional backing from Puffin Point Investments, the company has over $3m in Series A funding to disrupt the GreenTech recruitment market. Their highly specialised teams cover key GreenTech skillsets across C-Suite in Product Management, Engineering, Sales, Marketing and Data & Analytics. They are a leading provider of GreenTech-focused information to clients for market compensation and best practice in Diversity, Equity & Inclusion, hiring and retention.
Comments (0)
This post does not have any comments. Be the first to leave a comment below.
---
Post A Comment
You must be logged in before you can post a comment. Login now.
Featured Product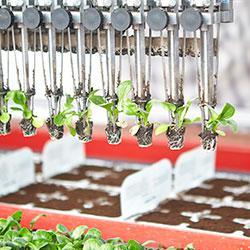 "Smart farming" is an important part of the answer to this existential question: Extremely high efficiency in food production through the targeted use of the latest technology, computer-supported and - where possible - fully automatic. Seeds are individually and precisely placed; fruits carefully picked by mechanical grippers; fertilizers and plant protection products applied in small doses and in a targeted manner. These operations require a large number of small electric motors that are both robust and powerful.