Four Agricultural Tech Trends to Watch in 2022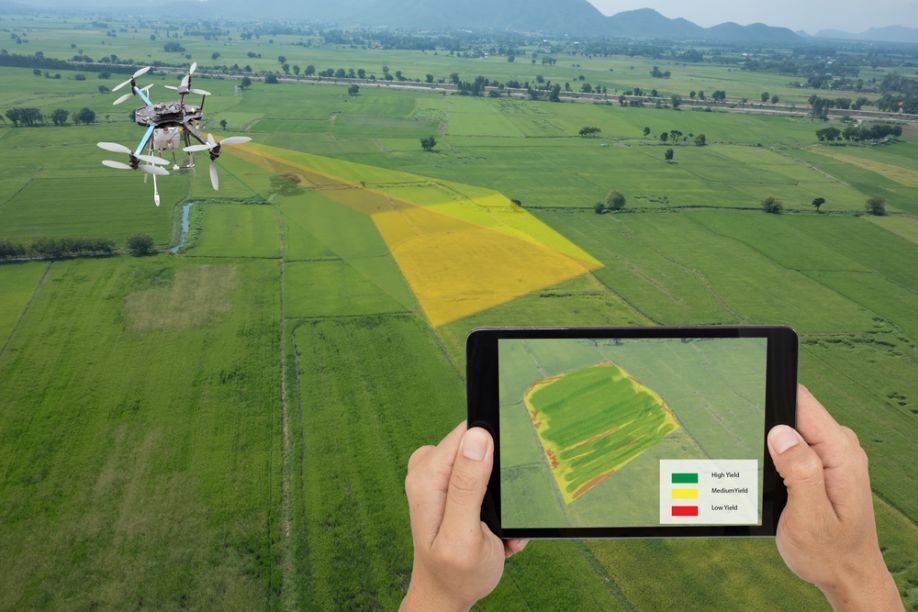 The last few years exposed global supply chain fragility and transformed the way many do business. Early on, food system vulnerabilities became clear as the farm-to-consumer infrastructure broke down. Farmers dumped milk, euthanized animals, and tilled under crops with nowhere to go.
Resilient companies ready to change and shift with technology changes rebounded quickest. As pandemic pressures continued through 2020 and 2021, early adopters kept their lead. Now, as we begin to see light at the end of the pandemic tunnel, expectations remain for these technological shifts to persist. Here are the most important agtech trends to watch in 2022 and beyond.
Digital Farming and Data Integration
Digital tools allow farmers to meet consumer demand for transparency, offering buyers specific information about how their food is cultivated and where it comes from. This traceability is especially useful for crops needing to meet stringent organic or non-GMO quality standards.
Additionally, digital tools can help determine how, where, and what to plant for the best yields. It can also prevent specific crop shortages through supply management. A good example of this is Europe's Copernicus program, which uses satellite data to observe land use and crop development changes on a weekly basis. The program provides crop yield forecasting and early crop shortage warnings, as well as other data. The platform is free and open to all users.
Finally, digital tools offer a chance to participate in carbon offset programs, providing new revenue streams while also improving nutrient management and soil health. Carbon offset participation can also differentiate products as climate-friendly; a recent study by Unilever showed 33% of consumers preferred climate-friendly products over less environmentally conscious choices.
Aerial Imaging Drones
While satellites offer the big picture, unmanned aerial vehicles(UAVs) offer more detailed information. Aerial drones can provide fast and comprehensive information on insect damage, nutrient deficiencies, or invasive species. They can also provide herd counts and estimate crop yield.
While larger organizations may opt for an in-house UAV program, smaller operations now have the option to hire as needed. Drones as a service, or DaaS, is a growing market, allowing smaller companies access to aerial imaging with a smaller out-of-pocket cost. Meanwhile, those who bring aerial imaging in-house can now pick from a wide choice of UAVs to meet their particular needs and price point.
Machine Vision and AI-Integrated Equipment
Although the focus is often on CO2 emissions, nitrous oxide is a growing climate concern. This by-product of nitrogen-based fertilizers is more harmful to the environment than CO2, though not as plentiful. Levels are steadily increasing, however. Researchers are working to find ways for farmers to decrease fertilizer use. Precise application using technology shows promise over traditional broadcast methods.
Notably, John Deere recently introduced sprayers designed to minimize both fertilizer and herbicide application. The 400 and 600 Series Sprayers use See & SprayTM technology. Designed by Blue River Technology, this precision control system relies on machine vision, machine learning, and robotics to identify weeds and crops alike, then apply precise applications of fertilizer, fungicide, or herbicide to maximize crop yield.
The technology differentiates between weed and crop using deep learning algorithms similar to facial recognition. It reduces application rates by as much as 77%, lowering costs while improving environmental impact through accuracy. Meanwhile, John Deere's research also suggests targeted spraying with complex tank mixes can reduce herbicide resistance.
Less Skilled Labor, More Agricultural Robots
According to a report by Marketsandmarkets.com, agricultural robotics will more than quadruple by 2025, growing from a $4.6 billion industry in 2020 to over $20 billion.
This growth will be spurred by a shrinking workforce at a time when a growing worldwide population demands more food. Robots are expected to make the biggest impact on the dairy industry, along with increased use of fruit harvesters and driverless tractors to offset limited manual labor availability. Additionally, robots can be utilized for repetitive tasks like weed control, sorting and packing, and pruning or thinning.
Technology writer Marla Keene works for Automation Industrial, an industrial automation supplier located in North Carolina. Her articles have been featured on EPSNews, Vault, and Quality Magazine. Before working for Automation Industrial, Marla spent twelve years running her own small business.
Comments (0)
This post does not have any comments. Be the first to leave a comment below.
---
Post A Comment
You must be logged in before you can post a comment. Login now.
Featured Product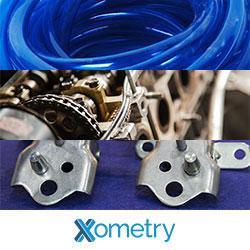 Xometry is your source for custom parts. Now, in addition to getting instant quotes on 3D Printing, CNC Machining, Sheet Metal, and Injection Molding, customers can create and send RFQs for die casting, stamping, and extrusion work to our nationwide network of pre-vetted manufacturers with just a 2D drawing. You will receive and be able to review responses from qualified shops within 7 days on an advanced web-based RFQ management platform. To learn more go directly to our site to issue and RFQ today. Stop wasting time managing RFQs through email and by phone, and start issuing RFQs at scale and in the cloud.