87% of US Agriculture Businesses Are Currently Using AI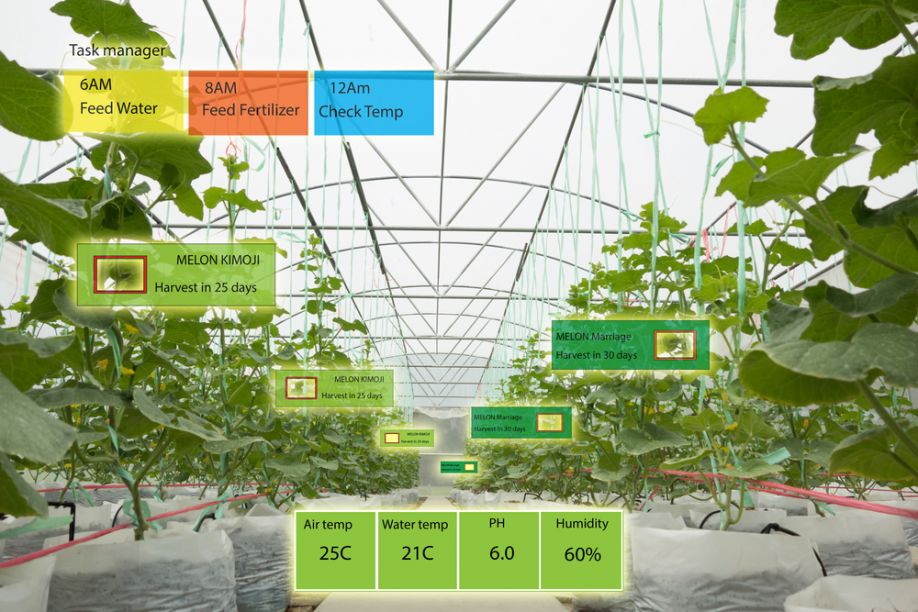 87% of US agriculture businesses are currently using AI technologies, up from 74% at this time last year, according to new research released today.
91% of agriculture industry executives also feel ethical standards in the development and use of emerging technologies can represent a competitive advantage for businesses. These figures suggest that the sector is in step with other major industries when it comes to innovation and embracing technological advances.
Of the eight sectors canvassed, agriculture was second only to the insurance and exhibitions industries, which placed joint first with 88% of executives reporting they used AI within their organizations. The ag sector's spending on training also grew, with nine in ten (90%) offering training on AI technologies, up from 87% in 2020 and compared to an industry average of 83%.
The findings come from the latest annual 2021 RELX Emerging Tech Study, carried out by Proagrica parent RELX through IPSOS Mori. The fourth annual cross-sector study canvassed more than 1,000 senior executives in the US on their investment, attitude, and predictions on AI technologies.
Meanwhile, 63% agree the tech had a positive impact in making their companies more resilient to fallouts of the pandemic.
Lindsay Suddon, Chief Strategy Officer at Proagrica, comments: "Investment in emerging technologies has been a fixture of the ag sector, even before the pandemic, and these latest figures confirm that this is an industry that is always looking to innovate. It doesn't come as a surprise to someone who worked in this space for as long as I have!
"It also shows that the ag sector is heading in the right direction in embracing technology to build in greater efficiencies. This bodes well for the next generation of growers, who will expect technological literacy across the sector, which will only bring further success, and therefore more innovation."
Other key findings from the survey, which spanned multiple industries, included:
● Use of AI technologies in the US reached 81%, up 33 percentage points since 2018.
● 92% of U.S. business leaders believe emerging technologies have a positive impact on their industry.
● 48% have increased their data scientist or other technologist headcount to support the use of AI technologies.
● 39% of respondents who said AI has a negative impact on their industry stated it is because it requires more training or upskilling of workers.
Suddon concludes: "The study also suggests the ag sector is waking up to the limitations tech fragmentation has placed upon it. 89% of execs feel countries should now share tech and resources, suggesting that we are one step closer to building bridges across the supply chain. Technologies such as AI have the potential to anonymise data while helping to uncover insight that creates new opportunities. Farmers will no longer have to be worried about relinquishing their IP, which will encourage greater collaboration and ultimately growth."
Executive summary
A summary of the findings, with a breakdown of data relating to each of the eight industries surveyed can be found here.
Comments (0)
This post does not have any comments. Be the first to leave a comment below.
---
Post A Comment
You must be logged in before you can post a comment. Login now.
Featured Product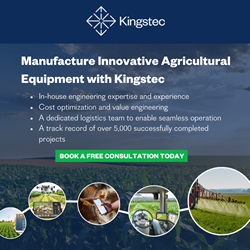 In the rapidly evolving agricultural landscape, leading AgriTech companies are increasingly leveraging the experience and expertise of strategic engineering and manufacturing partners to bring cutting-edge, cost-effective solutions to market. Kingstec is an all-in-one engineering, manufacturing, and logistics partner, with over 40 years of experience and 5,000 successfully completed projects. We can help you bring innovative, cost-optimized farm equipment, sensors, drones, components, and more to market quickly with in-house engineering and manufacturing expertise, a dedicated logistics team, and a network of world-class manufacturing and supply chain partners.