John Deere Introduces New Minecraft Experience, FarmCraft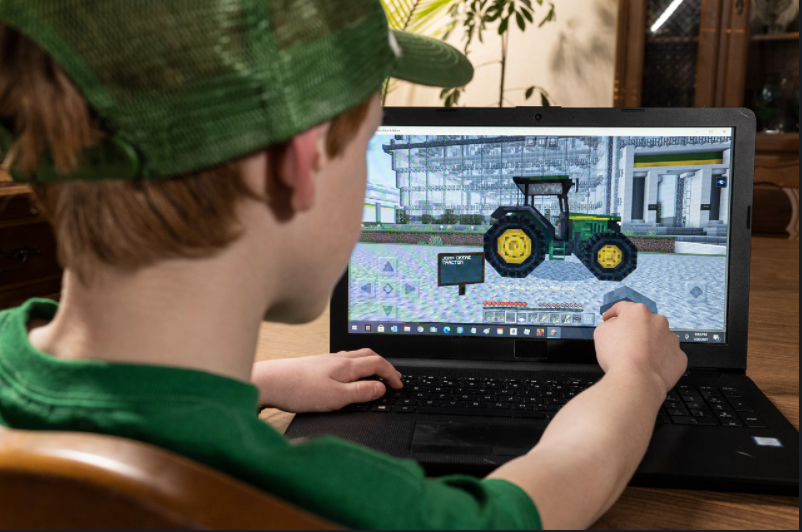 Move over Minecraft — FarmCraft is the new game that young gamers will be raving about and wanting to play. Similar to the popular video game Minecraft, FarmCraft allows players to have the whole farm experience from the comfort of their home gaming systems.
The well-known farming equipment company John Deere, along with Blockworks, introduced a new Minecraft experience called FarmCraft. John Deere has always focused on educating the youth in new and exciting ways to invigorate a passion for farming and food sourcing.
Farming used to be a popular pastime and a necessary means of survival. Youth would grow up working the land alongside their parents. Although industrial farms have overrun the need for family farming, there's still a need for farmers to secure a future for the agricultural sector. The hope is that this new gaming experience will attract a new population of people to become interested in working for farming businesses.
What Is Minecraft?
Before diving into the innovative farming game, understanding the basics of Minecraft is necessary. Minecraft came to the gaming scene and took it over, becoming one of the most popular video games.
It involves an open environment where the players create a world of their own. Users spend hours exploring, developing and crafting their ideal experience. There is no limit to users' imagination, and they have the freedom to create multiple worlds as well.
FarmCraft Explained
John Deere wanted a way to connect to younger generations. Although video gamers may not be the first audience in mind when it comes to farming, it is an audience filled with younger people who potentially have the skills to farm.
FarmCraft is designed to educate young people about the importance of farming. Like Minecraft, players of Farmcraft have the chance to complete farming tasks and missions, like growing crops and gathering the yields.
Farming today implements the use of machines and makes decisions on everyday farming tasks. Players of FarmCraft have the opportunity to do the same, so it's like they are living in virtual or augmented reality. The game allows players to transform their land — much like real-life farmers transform the land to bring food to the population.
Through Farmcraft, users will learn the basics of crop farming, preparing the soil, fertilization, planting and harvesting. In addition, they'll learn about the role that vehicles play in daily farming tasks and understand how factors like weather and climate play roles in growing food and caring for livestock.
Bringing Up a New Generation of Farmers
Gamers know that they need specific skills to play a video game well. For example, they use their hand and dexterity to fight off monsters or skillfully drive vehicles. Plus, their reaction times and accuracy would be an asset to the farming industry, which has to think of innovative ways to increase crop yields and readjust daily needs due to changing weather patterns.
Additionally, the agricultural industry is increasingly implementing technology. Farmers are using GPS systems, monitoring devices, drones, robots and other technologies to improve efficiency around the farm. Already, gamers are familiar with computer-like devices, and game controllers are similar to drone or robotic controls, so they'll be able to understand how they're used.
Introducing Farming to Young People Through Technology
Ever since Minecraft was released a decade ago, it has gained about 140 million users worldwide. Many of those users have been devoted to the game for multiple years, continuing to expand and improve their worlds. The hope is that John Deere's FarmCraft will gain millions of users who will translate their knowledge learned from the game to reality to secure a generation of farmers.
Comments (0)
This post does not have any comments. Be the first to leave a comment below.
---
Post A Comment
You must be logged in before you can post a comment. Login now.
Featured Product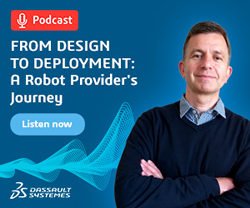 Let's listen to Arvind Krishnan, industry analyst at Lifecycle Insights and Michael Mayr, Industrial Equipment Sales Strategy Expert at Dassault Systèmes. They will discuss the robot industry and how startups can succeed in this market.