What is the Effect of COVID-19 Outbreak on Vertical Farming Industry?
Parts of this article were first published on the Urban Health Farms website in the article Indoor Vertical Farming in a Post-COVID World.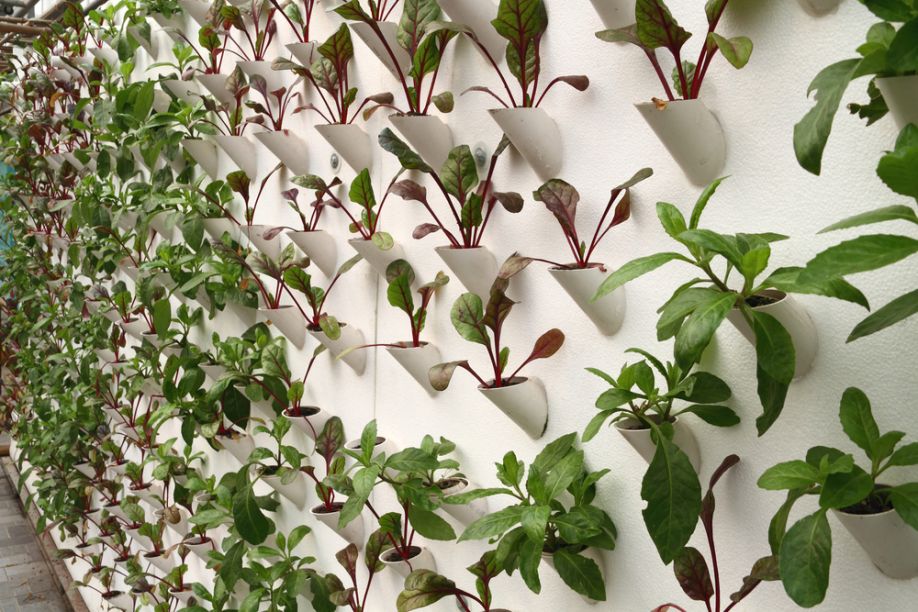 Vertical farming offers a modern, progressive way of complementing traditional farming methods, to help the planet sustain the surging need for food that is placed on it due to the ever-growing population. With farmers as well as other growers laying utmost emphasis on the supply chain's surety and security of sustainable food, vertical farming is getting recognition as a highly valuable means to drive and diversify efficiency.
Impact of COVID-19 Crisis
The ongoing COVID-19 outbreak has already shown the cracks and cast its spell in the system. Ever since its spontaneous introduction, vertical farming succeeded to create hype. But during the outbreak, this industry has suffered negatively and was not exempt. Consumers had to adopt various means for sourcing their food, independent stores had been shut, farmers were unable in getting their produce to the market, and laborers were unable in tending to the crops. But on the brighter side, the outbreak created a rise in interest especially in vertical farms. Here crops in batches can be watered, lit with LED lights, and fed, thus allowing crops to grow all year-round that too with minimal labour, irrespective of weather conditions or local soil. With the ease in COVID-19 restrictions, one thing that the pandemic has taught is to reengineer and redesign food supply chains. Here vertical farming is the answer.
A leading player of vertical farming, Aerofarms for instance, has adopted agriculture practice for indoor vertical farms that comprise overcoat, glasses, safety gloves, face cover, and wearing personal protective equipment to help farms grow crops safely. The pandemic has increased the significance of vertical farming because this ensures the security of food that helps the country in catering to the crop demand. As this outbreak had a major effect on people's health, companies involved in vertical farming are using such measures that help them in growing crops safely. Besides, the development of aqua & hydroponics has boosted the food security level. Thus, the adoption of vertical faming has increased the food security level during the pandemic situation.
Bowery Farming in New York too has experienced good profits during the COVID-19 pandemic. Through their automated farms they are capable to flex their supply chain. Besides, Pricey Greens too are thriving in the COVID era.
Use of Indoor Farming Robots
Indoor farming robots have been designed for inspecting plants, seeding, and harvesting, and comprise of 3D cameras. Robots are used in vertical farming, thus helping to tighten, control, and release objects, and function as a human hand. Besides, AI-based robots help in detecting pests and diseases in plants and also improve crop quality. These robots have supported farmers during acute shortage of laborers.
Vertical Farming in a Post-COVID World
Some vital features in produce that are vertically farmed in the post-COVID world include,
Accountable- People trust and know where the food comes from along with the different processes it has undergone prior to reaching them.
Sustainable Production- The supply distribution chain that has been reduced instantly gets people fresh produce, increasing the fresh foods' shelf life.
No Herbicides or Pesticides- The absence of herbicides or pesticides along with heavy metals makes the produce healthy and pure.
Affordable- Reduced investments in renewable energy and labor costs makes vertically farmed produce affordable and accessible year round.
Reliable- Consistently, farms produce high-quality and high-yield harvests irrespective of external conditions.
Modular Options- A farm can be designed in the form of a shipping container which can be transported easily to neigborhoods that are in need, such as lockdown zones.
Controlled Environment- Risks of infection to crops and workers are significantly reduced.
Automated- Shortage of labor will not affect harvests and will be capable of supplying fresh food with no to minimal direct contact amid the produce and workers.
Local- The production both of fresh and safe food will take place in lockdown zones and the produce will not be kept in processing plants or warehouses awaiting transportation.
Owing to the plethora of benefits that it offers, the demand for vertical farming is likely to go up in the post-COVID world.
Comments (0)
This post does not have any comments. Be the first to leave a comment below.
---
Post A Comment
You must be logged in before you can post a comment. Login now.
Featured Product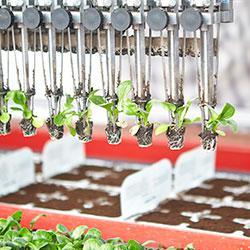 The FAULHABER Linear Actuator L series are designed to provide high performances in compact dimensions, these actuators can support large input speed, high output force and are suited for a wide range of applications like robotics, industrial machines and laboratory equipment.