VERTICAL FARMING AT A CROSSROADS AS PANDEMIC SHIFTS FOCUS TO FRESH PRODUCE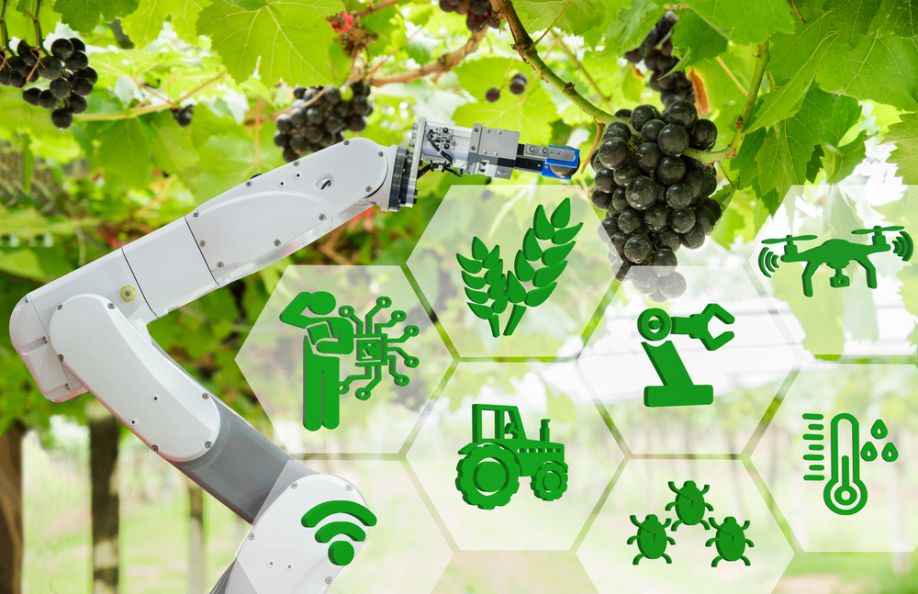 Although growing crops all year around with Controlled Environment Agriculture (CEA) has been proposed as method to localise food production and increase resilience against extreme climate events, the efficiency and limitations of this strategy need to be evaluated for each location. Research by Luuk Graamans of Wageningen University & Research, a speaker at the upcoming Agri-TechE event on CEA, has revealed that integration with urban energy infrastructure can make vertical farms more viable.

"The pandemic has shifted the conversation to the global connectivity of countries, where people started questioning the sustainability and resilience of the international food network," comments Luuk. "The big question is should countries or large cities (mainly) rely on imports to feed their citizens?

His research around modelling of vertical farms, shows that these systems are able to achieve higher resource use efficiencies, compared to more traditional food production, except for electricity. So, the vertical farm needs to offer additional benefits to off-set this increased energy use. One example his team has investigated is whether vertical farms could also provide heat.

"We investigated if vertical farms could provide not just food for people living in densely populated areas and also heat their homes using waste heat. We found that CEA can contribute to stabilising the increasingly complex energy grid."

This balance between complex factors both within the growing environment and the wider socio-economic conditions, means that the rapidly growing CEA industry is beginning to diversify with different business models emerging.

Jack Farmer is CSO at LettUs Grow, the company has just launched its Drop & GrowTM growing units, which offer a complete farming solution, in a shipping container. He says that everyone in the vertical farming space is going to hit a crossroads, "Vertical farming, with its focus on higher value and higher density crops, is effectively a subset of the broader horticultural sector. All the players in the vertical farming space are facing a choice – to scale vertically and try to capture as much value in that specific space, or to diversify and take their technology expertise broader."

LettUs Grow is focussed on being the leading technology provider in containerised farming. Jack continues: "Drop & Grow:24, is primarily focussed on people entering the horticultural space, and we expect it to be one of the most productive, ethical, and easy to use container farms on the market. This year is looking really exciting – supermarkets are investing to ensure a sustainable source of food production in the UK, which is what CEA provides. We're also seeing a growth in 'experiential' food and retail and that's also where we see our Drop & Grow container farm fitting in."

Kate Hofman, CEO, GrowUp agrees, the company launched the UK's first commercial-scale vertical farm in 2014. She comments: "It will be really interesting to see how the food service world recovers after lockdown – the rough numbers are that supermarket trade was up at least 11% in the last year – so retail still looks like a really good direction to go in. If we want to have an impact on the food system in the UK and change it for the better, we're committed to partnering with those big retailers to help them deliver on their sustainability and values-driven goals.

"Our focus is very much as a salad grower that grows a fantastic product that everyone will want to buy. And we're focussed on bringing down the cost of sustainable food, which means doing it at a big enough scale to gain the economies of production that are needed to be able to sell at everyday prices."

The economics are an important part of the discussion. Recent investment in the sector has come from the Middle East, and other locations, where abundant solar power and scarce resources are driving interest in CEA. Luuk's research has revealed a number of scenarios where CEA has a strong business case.

However, for the UK, CEA should be seen as a continuum from glasshouses to vertical farming. "Greenhouses can incorporate the technologies from vertical farms to increase climate control and to enhance their performance under specific climates." Luuk continues.

It is this aspect that is grabbing the attention of conventional fresh produce growers in open field and covered crop production.

James Green is Director of Agriculture at G's, one of Europe's leading fresh produce growers. He explains: "There's a balance in all of these systems between energy costs for lighting, energy costs for cooling, costs of nutrient supply, and then transportation and the supply and demand. At the end of the day, sunshine is pretty cheap and it comes up every day…

"I think a blended approach, where you're getting as much benefit as you can from nature but you're supplementing it and controlling the growth conditions, is what we are aiming for, rather than the fully artificially lit 'vertical farming'."

Luuk, Jack and Kate are to join a discussion with conventional vegetable producers, vertical farmers and technology providers at the Agri-TechE event "Controlled Environment Agriculture is growing up" 25th February 2021. agri-tech-e.co.uk/upcoming-events/
Comments (0)
This post does not have any comments. Be the first to leave a comment below.
---
Post A Comment
You must be logged in before you can post a comment. Login now.
Featured Product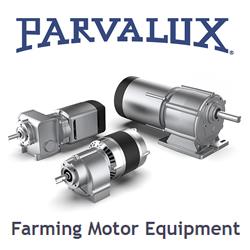 British-made farming motors at Parvalux are available off-the-shelf, customizable or as a fully customized 'from scratch' solution, enabling you to tailor a geared motor to your precise requirements. Whether you require a specific shaft length or material, dynamic braking or another one of our customization options, we'll help you make sure your customers' farms run like clockwork.