Organisations And Individuals Changing The World Of Agricultural Science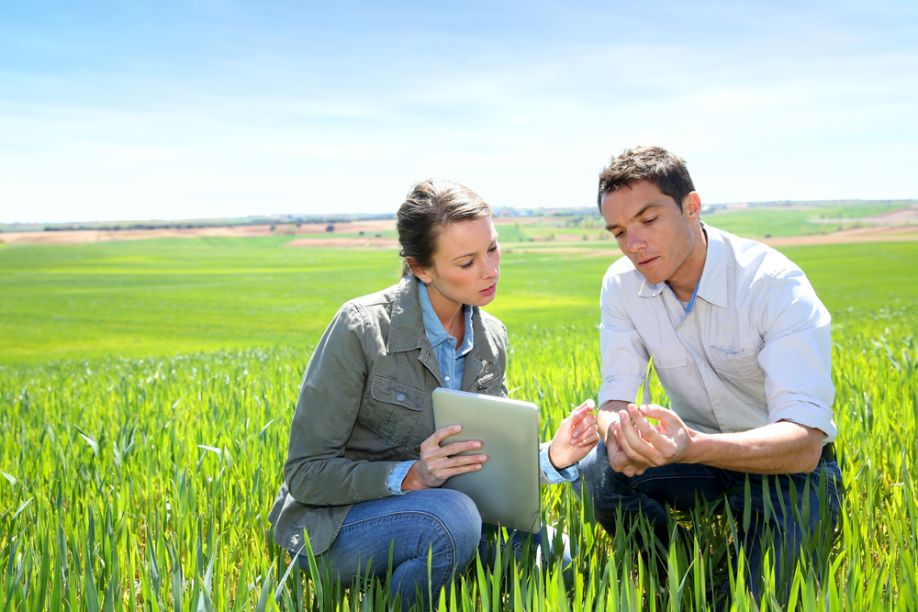 Humanity innovates on its stomach, meaning agricultural science and technology is one of the most important industries in the world. Feeding people the cornerstone of humanitarian efforts which historically, has posed a number of difficulties once local populations boomed, which puts the front line fight against poverty and premature mortality providing access to good quality, nutritious and affordable food at the individual level.
Let's take a look at the Organisations and People Changing The World Of Agricultural Science you've likely never heard of, starting with the Organisations Driving Agricultural Science:
Organisations Driving Agricultural Science
Agricultural Science Organisations can have huge impacts on world poverty and availability of food, and many now fight to enable access to affordable, nutritional fresh foods throughout the world. Here's a few organisations you likely haven't heard of already driving change in the world of Agricultural Science:
H2Grow
A relatively new organisation, H2Grow was established in 2017 and works towards helping poor, underprivileged communities in third world countries to establish their own reliable water lines. Using hydroponic farming practices, this allows the growth of large, healthy plants in previously barren areas, bringing life to desert plains and hope to those living there.
Internet of Things
Farming had to grow to provide for increased demand, which can put a huge strain on finances and employees. Internet of Things uses automated data analysis in farming, making the management and harvest of large fields easier by monitoring soil saturation in real time. Water is deployed to ensure the most effective use, creating strong, healthy plants even in large fields.
"Big data has huge applications in farming/ From crop maintenance and individualised pesticide applications to harvesting on a large scale, there's little automated data analysis can't improve," says George Haysmith, a tech blogger at Essay Roo and Writing populist.
Farrmi
Responsible for the majority of Chinese mushrooms and various fungi, Farmii brings community into the heart of agricultural science by providing jobs to impoverished villages, provide useful agricultural technology to struggling farmers free of charge and encouraging the support of local farmers and their produce by selling these crops in local Farmmi stores.
People Driving Agricultural Science
Organisations often have far-reaching effects on populations as a whole, but individuals can also leave their mark on the world. Below are the people who started their own incentives to help bring affordable, nutritious food to impoverished people. Here are the People you've probably never heard of driving change in Agricultural Science today:
Steve Patricio
Establishing his intent as long ago as the 1990s, Steve Patricio has been fighting for Water Rights for farmers integral to both national and international produce markets. He's spent days in press conferences and interviews lobbying for access to water, assisting farmers in understanding the Water Rights for their fields and bringing attention to a need for overland reservoirs in case of drought or shortages that could devastate agriculture.
Ron Ratto
Seeing the potential of agricultural technology and equipment improving food safety standards, Ron Ratto has been in charge of food recall rollouts, instating integrated pest management on farmland to prevent irreversible damage, and introduced programs to make sure all of his staff are responsible for food safety and regulation at some level throughout his factories.
Sonny Rodriguez
Focusing on labour shortages and a distinct lack of farm hands in the United States, Joseph "Sonny" Rodriguez has lobbied for Congress to carry out an immigration legislation reform that would make it easier for seasonal labourers and "guest" labourers to enter the United States.
"Immigrant labourers are the backbone of agriculture; they do the jobs no one else wants to do, and they do it gladly. Refusing entry to willing labourers is crippling the agricultural market," says Allan Halbeck, a business writer at Student writing services and Top Canadian Writers.
Conclusions: Growth and Reconnection
It can be easy to become disconnected from food in the modern world, but it should be noted it is neither self-sustainable nor perfect. Improvements in Agricultural Science can drive not only the economy of established communities, but boost the health and quality of life of those still desperate to gain a foothold. Poverty and hunger can be a thing of the past, if we can embrace the methodologies and ethics of these organisations and people already making a difference.
Elizabeth Hines, a digital content writer for Boom essays review and Best essay writing services, she writes about latest tech and marketing trends, innovations and strategies. She also writes articles for online magazines and blogs, such as Academized review, and others.
Comments (0)
This post does not have any comments. Be the first to leave a comment below.
---
Post A Comment
You must be logged in before you can post a comment. Login now.
Featured Product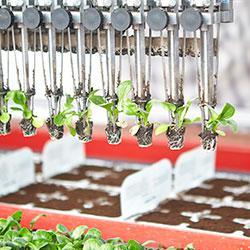 "Smart farming" is an important part of the answer to this existential question: Extremely high efficiency in food production through the targeted use of the latest technology, computer-supported and - where possible - fully automatic. Seeds are individually and precisely placed; fruits carefully picked by mechanical grippers; fertilizers and plant protection products applied in small doses and in a targeted manner. These operations require a large number of small electric motors that are both robust and powerful.