Agriculture Technology Helping the Fight Against Global Hunger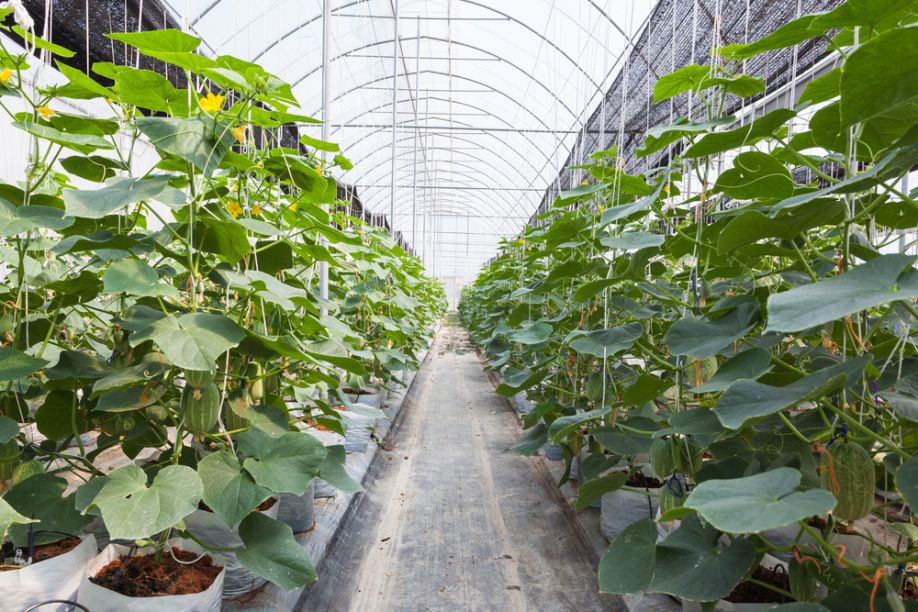 The world relies on farmers and ranchers for one of the most basic and vital necessities for survival — food. They work tirelessly worldwide to provide billions of people with fruits, vegetables and protein, managing to make their living on any terrain and in any climate.
In addition to producing food, they've been inventing ways to fight global hunger. While farmers provide enough food for every person globally, some regions cannot afford or access fresh items. Nearly 700 million people still go hungry, and millions more are malnourished.
Farmers are natural at solving problems and constantly need to innovate and maneuver through various climates and landscapes. They have combined agriculture and technology to be able to feed the ever-increasing population. Climate change has a lot to do with global hunger, but farmers have been able to combat that as well.
Here are some ways agriculture technology is helping the fight against global hunger.
Urban Farming
Urban farms have been established as a way to feed people who live in large cities. They're an excellent source of fresh foods, and some people claim they are critical for survival.
Urban farms can be found in lots, on rooftops or even indoors. As the population grows, these farms will be necessary for city dwellers to access fresh, sustainable and low-cost food.
There are other benefits to these farms aside from feeding growing populations. Food waste would decrease significantly, and urban farms would eliminate carbon emissions from the usual transportation of these items. Plus, more vegetation would reduce air pollution levels, creating a cleaner and safer city.
Sustainable Farming
Sustainable farming can also help the fight against global hunger. Its goal is to improve the environment while ensuring human health by producing enough food for the growing population. The land won't degrade at the levels it does with traditional industrial farming.
This approach allows farms to be more resilient. Methods like cover cropping and no-till help soil repair itself, allowing more crops to be planted and yielding more food for people to consume.
Besides the environmental plusses, sustainable farming also provides social and economic benefits. There is a more conscious effort to provide food to vulnerable populations, and farmers can benefit communities through sustainable agriculture.
Smart Greenhouses
Smart greenhouses have been set up throughout the world. They use technology like LED lights, air filtration and irrigation systems powered by the Internet of Things. IoT sensors provide information on light levels, temperature and humidity.
The information collected by the sensors allows a programmer to ensure the environment within the greenhouse is suitable for efficient food production. More food can be grown because programming systems regulate the climate accurately.
Also, the cost to produce food is significantly less than traditional farming methods. Plus, these systems can be placed anywhere globally, even in places such as Asia, Sub-Saharan Africa and Latin America, where most undernourished people reside.
Precision Agriculture
Precision agriculture aims to tackle global hunger as the population increases throughout the world. This concept uses IoT technology combined with farming techniques.
Precision equipment, like navigation systems, allows farmers to be extremely accurate when working in fields, whether they're planting seeds or harvesting crops. These systems can be operated anywhere in the world during any conditions and save both time and resources.
Other technologies, such as drones and tractors, are being developed that could be powered without a human operator. With this precise technology, farmers can make more informed production decisions, which will increase crop yields.
Everyone Deserves Access to Fresh Food
Farmers' knack for innovation has allowed those who are undernourished to have access to produce that otherwise would not have been available. With agriculture technology, farmers and teams of technologically advanced individuals have developed ways to reach vulnerable populations and provide them with the recommended daily portion of vegetables and fruits.
While the issue of global hunger has not yet been completely solved, these technologies are making strides. As the world's population increases, people will be relying on agricultural technology for sustainable and fresh food sources.
Comments (0)
This post does not have any comments. Be the first to leave a comment below.
---
Post A Comment
You must be logged in before you can post a comment. Login now.
Featured Product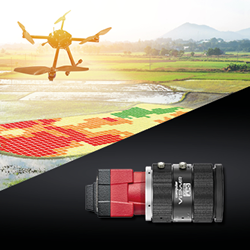 Allied Vision's compact and light weight Alvium SWIR (short wave infrared) cameras are the ideal choice to build cost-effective OEM systems used in embedded and machine vision applications. The cameras support a spectral range from 400 nm to 1700 nm at high quantum efficiencies. This allows to capture images in both the visible and SWIR spectra with a single camera and enables users to reduce overall system costs! Equipped with Sony's IMX990 and IMX991 SenSWIR InGaAs sensors, Alvium SWIR cameras deliver high image quality and frame rates. This makes them well suited for drones or handheld devices used in various industries such as, agriculture, mining, solar cell inspection or medical.