CONTROLLED ENVIRONMENT AGRICULTURE: SCALE-UP OR GO NICHE?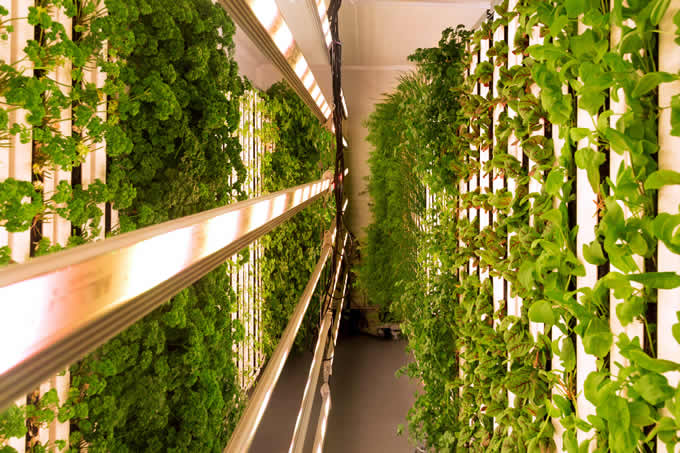 "Scale-up is the next big challenge for controlled environment agriculture," comments Dr Belinda Clarke, Director of Agri-TechE, which is bringing together innovators to discuss progress in an industry that is predicted to be valued at almost £10Bn by 2026*, five times the size it is today. "There are still obstacles to overcome and the industry is experimenting with different technologies and business models, such as diversification of existing vegetable production, purpose-built facilities or niche cultivation close to the point of use – to gain competitive market price for its products."
Industry leaders including LettUs Grow, Growpura, Capital Agri International and Square Mile Farms will be sharing their insights and learnings at Agri-TechE's 'Controlled Environment Agriculture (CEA) – The Industry is Growing Up' event in Norwich, 18 March 2020.
"The urban population is set to increase to 6.3 billion by 2050 and this will place increasing pressure on supply chains," Luuk Graamans of Wageningen University & Research, The Netherlands, explains. Luuk, who is also speaking at the Agri-TechE CEA conference, continues: "One proposed solution is a closed production system, that maximises resource use efficiency by adapting the interior climate to provide uniformity and limiting the interaction with the external climate.
"A shortcoming of this system is the need for artificial illumination and high demand for cooling and vapour removal; creating a high energy load. The viability of plant factories [vertical farms] depends on their resource productivity.
"Our research shows that when compared to greenhouses, a plant factory produces dry matter that is higher and more consistent and uses resources more efficiently. This could be further improved by increasing the production layers, enabling more growing area on the same amount of land."
"Indoor vertical farms need economies of scale to really get down to current market pricing," reflects Jack Farmer, co-founder of LettUs Grow – developers of aeroponic systems. "So, we are working with key players to boost productivity and crop quality at scale."
LettUs Grow is also working on a farm management system, Ostara, that uses powerful data on biological growing conditions to enable automation of facilities. The software can also be retrofitted into more traditional glasshouse environments and Jack sees synergy between the existing horticulture business model and advances in CEA: "Essentially, vertical farms will prove complementary to glasshouse horticulture, with technology increasingly being shared between them."
Jack continues, "The benefits of aeroponics come from the health of the plant's root base and this is particularly valuable when you are seeking to accelerate growth rate, such as in leafy green production or propagation. But we are very open to collaborating with different tech providers where that adds value to the grower."
Jock Richardson of Growpura agrees there is a place for multiple solutions in CEA, his technology is designed for big production facilities. It uses hydroponics in a clean room environment and features an automated moving system to allow movement of the plants.
Jock comments: "We are going to see continued invention for small scale hydroponics, but on the industrial end the challenge to be broached is how growing operations are scaled. A lot of operators have some great technology but to grow bigger means a linear, or worse increase in costs. Energy management is one of the key issues to be solved in this. There is a lot happening in sustainable energy supply and I think it is going to make a big difference to how farmers and consumers view CEA in the coming years."
Kiryon Skippen of investment firm Capital Agri International adds: "I think CEA will provide a solution, but not on its own, it has to be part of the bigger picture. We are not leaving land-based food production behind.
"Also, the systems need to be properly de-risked, while indoor farms provide ideal growing conditions for plants, they are good for pests too. Systems in Asia are ahead of us as they've built systems more conservatively and then, year on year, tweaked and build them up. A more haste less speed approach."
Urban farms may help reunite consumers with food production; doing more than simply growing fresh produce, they also re-engage consumers with the impact of food on our health and the environment.
Johnathan Ransom's family are farmers in Lincolnshire and he could see the potential for a complementary approach in smaller urban spaces. Together with Patrick Dumas and Doug Bar, he founded Square Mile Farms out of a desire to re-engineer urban food systems and shorten the current food supply chains.
Johnathan explains: "Initially we came up with 'flat-pack farms', which enabled us to put growing units into tight urban spaces such as offices or on rooftops. However, growing and supplying food in cities is challenging and we realised we needed a commercial model that is not wholly reliant on produce sales to ensure this was going to really work for the future."
So Square Mile Farms now offer farm installations to big businesses, to help them achieve their sustainability and employee engagement goals. After receiving an invitation from British Land, the company opened its flagship farm in February 2019. It grows leafy greens, microgreens and herbs on the rooftop of British Land's north-west London campus in Paddington Central. Produce is delivered to local restaurants and fresh 'veg bags' provided for local employees.
Johnathan and his team have also installed farms for multinational businesses based on the campus and deliver a suite of activities and workplace experiences, centred on the farms and their produce.
Luuk, Jack, Jock, Kiryon, Johnthan and 20 or so other speakers and exhibitors from CEA will be at Agri-TechE's 'Controlled Environment Agriculture – The Industry is Growing Up'. The all-day event will be held at The John Innes Centre, Norwich Research Park NR4 7UH on 18 March, 9:00am – 5:00pm. For tickets or more information, please visit www.agri-tech-e.co.uk/events
Comments (0)
This post does not have any comments. Be the first to leave a comment below.
---
Post A Comment
You must be logged in before you can post a comment. Login now.
Featured Product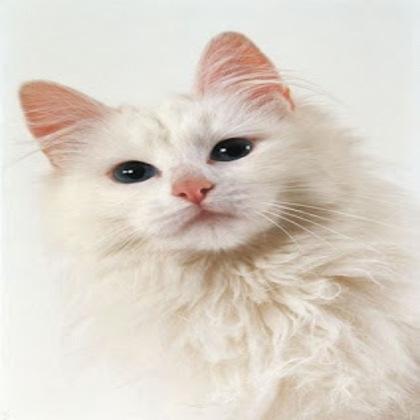 The rapid development of robotics has led to an increasing demand for 3D camera technologies in recent years. The reason is the decisive role they play in improving the performance and versatility of robots. However, many of these applications require more sophisticated solutions that deliver much more than just depth information of the environment. The new compact Ensenso C camera from IDS Imaging Development Systems combines a wide range of functions and features to capture and interpret 3D data more efficiently and accurately. With an additional and fully integrated RGB camera, the new Ensenso C now also allows to capture 2D color images. This extends the camera's range of applications when not only a 3D point cloud but also a color image is needed to solve a task. This could be AI-based image analyses, for example, for which these images are required. Its compact housing is completely enclosed and complies with protection class IP65/67. This reliably protects the camera from environmental influences and vibrations. In addition, Ensenso C is delivered pre-configured and is therefore ready for use.