WHEN WIRELESS MEETS WELLIES – AGRI-TECH ENTREPRENEURS AT CWIC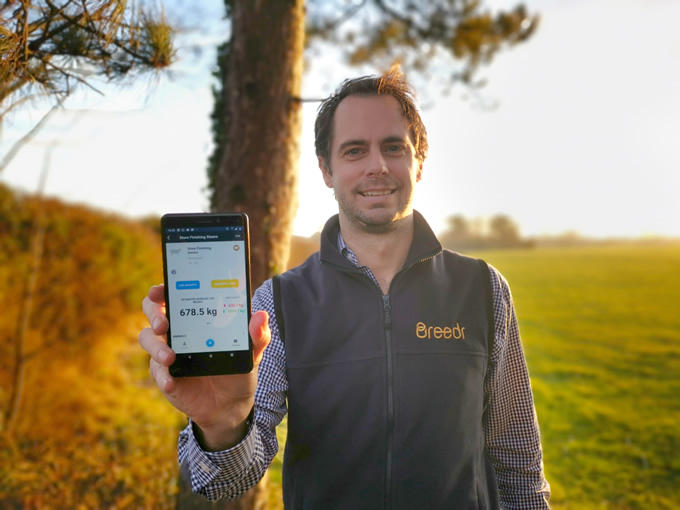 Digital livestock production, smart plants and 24/7 indoor salad production are some of the ways the digital revolution is driving rapid growth in the agri-tech sector. Start-ups 30MHz, Breedr and LettUs Grow are part of a new breed of technology companies aiming to improve productivity and sustainability in agriculture, but they will be quick to stress at CWIC 2019 that domain knowledge has been essential for success. They are presenting in the Agriculture track of the conference, hosted by Agri-Tech East and Allia Serious Impact.
Dr Belinda Clarke is director of Agri-Tech East, the independent membership organisation that has been facilitating the growth of the agri-tech cluster. She comments: "Few market sectors are as dynamic as agriculture. The value-chain has to manage volatile prices, changeable weather, 24/7 consumer demands, regulatory changes and global challenges – so technologies that can improve decision-support and productivity are being met by a receptive audience.
"Farming is data-rich but until now it has been difficult to extract meaningful insights. This is changing and the greater availability of wireless technologies and the increasing sophistication of multi-factorial analysis is creating some interesting solutions as the agri-tech companies 30MHz, Breedr, and LettUs Grow clearly demonstrate."
30MHz provides a data platform for agriculture; Business Engineer Steve Archer was a currency trader before he made the switch to agriculture. He comments: "I followed the productivity of economies closely and figured there was a global problem. 30MHz began life as an industry agnostic platform for generating environmental insights with wireless sensors but growers were the first to really see the potential. Dutch greenhouse growers wanted to be able to monitor greenhouse crops and adjust the microclimate to improve productivity and so we focused our product development to really support them.
"We have worked closely with these growers to learn about and understand agriculture and bring a data-driven approach to the industry. This has been a good strategy. It's an industry with many different challenges and there is no 'one size fits all' solution. Being open-minded, listening and having a flexible product is key and it has enabled us to bring technology to market effectively.
"However, growers are a pragmatic breed and if a grower wants – understandably – to see proof that a technology works they have to wait a long time for a good data set to prove there is a good ROI. This is a key issue, and more support is needed to help tech companies lacking in resource to test and prove their technology 'in the field'. Low margins are also an issue; we have found that our technology has been more comprehensively adopted where the produce is higher value."
LettUs Grow designs irrigation and control technology for indoor farms that incorporates technologies such as machine learning and aeroponics. Ben Crowther, Co-founder of LettUs Grow, comments that growers have seen vertical farming as an opportunity to diversify and that it offers a stable rate of production and return on investment. He agrees that domain knowledge is key: "We are constantly improving our understanding. From the outset we partnered with leading researchers and this included some of the pioneers of vertical farming in the UK. Since then we have built an R&D farm in central Bristol so everyone in the team can develop a practical knowledge of the customer and user requirements and see how this applies to their work."
Breedr is digitising livestock production by developing an online trading platform to help increase transparency and trust from field to plate. It incorporates machine learning and smart contract technologies.
Co-founder Ian Wheal says he grew up on a mixed farm in Australia but studied robotics and computer science before going into management consulting with multinational food processors: "On the farm we were using electronic tagging to try and improve traceability and productivity and I have always been passionate about using technology to bring farmers and buyers closer together.
"Agriculture is the last industry to be transformed by the digital revolution and still farmers have to rely on judging by eye and weight when an animal is ready for market.
"With Breedr we are able to add value to the data that farmers are already collecting for different purposes. We have created models from the extensive data held by Rothamsted Research and are using this to help farmers to benchmark their performance. Providing these insights will make it easier to produce cattle that meet the specifications of consumers, processors and retailers - building an integrated supply chain that benefits from all users, conception to consumption."
All the agri-tech companies featured at CWIC aim to reduce inputs and improve productivity and sustainability. This is also the mission of Allia Serious Impact, which aligns its work to the UN Sustainable Development Goals to tackle global issues like poverty, climate change, and food waste.
The agri-tech strand at the conference is being chaired by Emma Mee, New Accelerator Programme Manager for Allia. She says: "We have seen a huge swell of impact ventures over the recent years that aim to address some of the grand challenges facing society. I am delighted to see such good examples of how these issues can be addressed by cutting-edge technology in partnership with the agricultural community."
The Cambridge Wireless International Conference (CWIC) is being held on Wednesday 26 June 2019 at the Wellcome Genome Campus Conference centre, Hinxton.
Simon Mead, CEO of Cambridge Wireless says: "CW's community consists of some of the biggest and most innovative technology companies in the world who see that a one-size-fits-all approach to deploying new technologies such as 5G or big data just won't cut it. We want to work hand-in-hand with farmers and growers, and organisations such as Agri-Tech East, to ensure that future digital products and services fit their requirements. Open, clear and un-jargoned conversation is needed to facilitate this. At the CW International Conference we are looking forward to learning from the impressive entrepreneurs at 30MHz, Breedr and LettUs Grow, while examining successful examples of agricultural digitisation and talking to farming thought leaders to understand the potential future of digital in agriculture."
Technologists interested in gaining more domain knowledge of agriculture are also encouraged to attend an event being hosted by Agri-Tech East, 'Agriculture 101', providing an overview of the industry, on 17th September 2019.
About Agri-Tech East www.agritech-east.co.uk
Agri-Tech East is a business-focused membership organisation that is supporting the growth of a vibrant agri-tech cluster of innovative farmers, food producers and processors, scientists, technologists and entrepreneurs.
Agri-Tech East brings together organisations and individuals that share a passion for improving the productivity, profitability and sustainability of agriculture. It aims to help turn challenges into business opportunities and facilitate mutually beneficial collaboration.
Comments (0)
This post does not have any comments. Be the first to leave a comment below.
---
Post A Comment
You must be logged in before you can post a comment. Login now.
Featured Product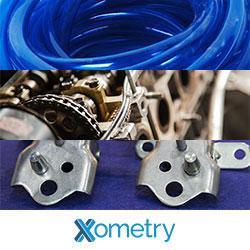 Xometry is your source for custom parts. Now, in addition to getting instant quotes on 3D Printing, CNC Machining, Sheet Metal, and Injection Molding, customers can create and send RFQs for die casting, stamping, and extrusion work to our nationwide network of pre-vetted manufacturers with just a 2D drawing. You will receive and be able to review responses from qualified shops within 7 days on an advanced web-based RFQ management platform. To learn more go directly to our site to issue and RFQ today. Stop wasting time managing RFQs through email and by phone, and start issuing RFQs at scale and in the cloud.