Introducing the lettuce peeling robot
"There is a growing need to develop automated robotic solutions for agriculture due to increasing demand for food, changing climate conditions and decreasing availability of manual human labour," said Cambridge PhD student Luca Scimeca. "Our lettuce and stem detection algorithm demonstrates a robot which is robust to clutter, varying lighting conditions, and camera distance, as well as to variations in produce size, shape and orientation."
The novel machine vision pipeline and suction removal/vacuum system, developed in the Department's Machine Intelligence Laboratory, is capable of performing the peeling process – with full leaf removal – 50% of the time, with the process taking an average of 27 seconds to complete. Full Article:
Comments (0)
This post does not have any comments. Be the first to leave a comment below.
---
Post A Comment
You must be logged in before you can post a comment. Login now.
Featured Product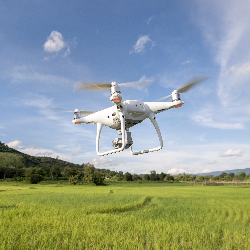 This is today's agriculture: Tractors drive autonomously and the cultivation of fields can be carried out precisely and plant-specifically. Drones record the condition of the soil and crops from the air. Robots assist in milking, feeding, and monitoring animals. MVTec's machine vision software helps farmers realize these and other applications and confidently face many of today's modern agriculture challenges.