Sentera Announces Dual-band RTK for PHX Fixed-wing Drone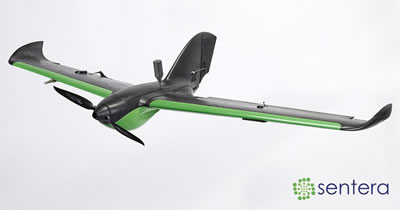 Sentera announces the general release of its RTK GPS precision positioning module for the PHX™ Pro fixed-wing drone. The module delivers true L1/L2, multi-constellation RTK to the PHX Pro. Sentera's RTK solution offers survey, agriculture, and mapping customers sub-5cm and better accuracy on orthomosaics and 3D mapping and modeling products without the need for surveyed ground control points or time-consuming post-processing of the GPS data. Launch customer ISight RPV Services beta-tested the new system, validating the PHX's ability to geo-tag image capture points with sub-5cm and better accuracy in real time, creating more accurate results, faster.
Redefining Expectations
"We are excited by the results ISight RPV Services achieved using RTK with the Double 4K Sensor on the PHX Pro. The design objectives of the solution have been achieved. L1/L2 RTK on PHX brings another level of precision data capture to an already exceptional product line," said Todd Colten, chief aerospace engineer for Sentera. "Almost overnight, industry expectations for reliable and affordable sub-5cm level accuracy have been redefined."
Sentera's RTK solution dramatically simplifies high-precision workflows. By reliably and automatically stamping precise capture information into every photo as it is captured, Sentera has removed the need to lay down ground control points or perform time-consuming and manual post-processing steps to achieve RTK-level accuracy.
Precise Data. Precise Decisions.
Compared to single frequency RTK solutions, dual frequency L1/L2 RTK locks in to a high-precision solution much more quickly and holds the solution more reliably. Sentera's RTK, combined with the best-in-class Double 4K sensor and the rugged, enterprise-grade PHX Pro drone, offers a simple, affordable, high-performance solution for virtually every job site. Orthomosaic and 3D products can routinely achieve sub-5cm and better precision under typical conditions and flight profiles.
"The RTK sensor package will greatly reduce time required in the field, since we don't have to lay down surveyed ground points anymore," comments Nathan Leben, vice president of flight operations for ISight. "Having immediate access to high-precision photo capture makes our jobs more efficient and easier, and will ultimately provide our customers with better data more quickly. It's truly a game-changer."
Scalable Operation
The hot-swappable RTK module for the hand-launched PHX Pro fixed-wing drone allows users to add payloads to their fleet as business expands or other data-capture needs are required.
Colten explains, "Customers can purchase a PHX Pro platform with RTK GPS and enjoy the full benefits of the system immediately. Or, they can order a basic PHX Pro drone solution now and purchase the RTK upgrade at a later date. The system is completely scalable to support any size operation."
Pricing and Availability
Sentera's pricing shatters the cost barrier for industrial-grade, dual-frequency RTK-enabled image collection. A complete PHX, Double 4K, and RTK system starts at $11,999. Existing PHX Pro customers can upgrade to RTK by ordering an RTK add-on module.
The system is available for order now, with shipping beginning in April.
Learn more about the PHX Pro with RTK Double 4K Sensor Solution by contacting a dealer near you, or click here to view Sentera's website.
About Sentera
Sentera is a leading supplier of integrated remote sensing, analytics, and IoT solutions to the agriculture industry. Sentera makes it easy for users to integrate in-field real-time data with many digital ag platforms. Sentera's equipment has flown tens of millions of acres all over the world, and the company manages terabytes of new data for its customers every year. For more information, visit www.sentera.com.
Comments (0)
This post does not have any comments. Be the first to leave a comment below.
---
Post A Comment
You must be logged in before you can post a comment. Login now.
Featured Product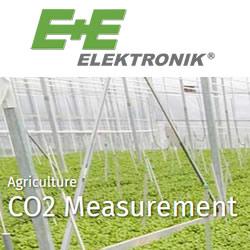 Lowering of energy costs, acceleration of growth and extension of the possible storekeeping duration can be optimised by the precise measurement of humidity, CO2-content and temperature. Optimum basic conditions for animals and plants ensure best agricultural products. As different applications demand various adopted solutions for optimization of agricultural processes, E+E Elektronik provides a broad portfolio of agricultural monitoring products