Sentera Adds Gimbaled NDVI Data Capture to DJI Phantom 4 Drone Series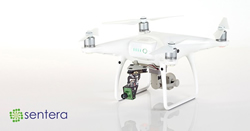 Sentera today announced the availability of a Micro Gimbal upgrade for Sentera Single sensors mounted on the popular DJI Phantom 4 Pro, Advanced, or Standard drone platforms. The micro gimbal compensates for drone pitch and roll so that the Single captures imagery closer to a straight-down (nadir) position. Sentera's latest offering will help ag professionals collect more uniform normalized difference vegetative index (NDVI) or normalized difference red edge (NDRE) data across a wider range of operating and environmental conditions.
Perfect Timing
"Sentera's Micro Gimbal for the NDVI and NDRE Single sensors couldn't come at a better time for our Northern Hemisphere customers," said Kris Poulson, vice president of agriculture for Sentera. "Especially relevant for ag professionals in wind-prone regions, this advancement removes yet another data-collection variable and allows producers to focus on data insights and application decisions."
Better, Consistent Data
Drone pitch and roll, especially in windy conditions or higher-speed operations, alter the angle at which a photo is taken relative to the ground. Deviations away from "straight-down" can slightly bias the vegetative index measurement derived from that photo. Helping ag professionals access consistently better data was a driving force behind Sentera's latest advancement.
"Our most sophisticated sensors compensate for the angle of the sun and the camera relative to the ground, known as the bidirectional reflectance distribution function, or BRDF," said Ryan Nelson, Sentera's chief mechanical engineer. "The micro-gimbal product eliminates part of the variability that arises from BRDF for our smallest and most affordable imagers. Once the imager is stabilized with the micro gimbal, the remaining effects, like those due to the position of the sun in the sky, can be largely eliminated in software."
"Angle of incidence has some effect on vegetative index measurements. Without compensation, growers could see small variations even flying the same field under different wind direction or velocities. Micro Gimbal users will see more uniformity in their data," added Nelson.
Simple and Seamless Integration
The Micro Gimbal Upgrade easily integrates onto the Phantom 4 Pro, Advanced, or Standard drone platform. As with Sentera's traditional NDVI and NDRE Single Sensor upgrades, the micro gimbal upgrade does not change the performance or function of the factory-supplied DJI Phantom 4 gimbaled RGB camera.
Current owners of a Phantom 4 drone with a Single Sensor Upgrade can perform the micro gimbal installation themselves. Micro Gimbal upgrades will be installed by Sentera or an authorized dealer when included with a new Phantom 4 crop scouting solution or a new Single Sensor upgrade.
The Micro Gimbal enables users with relatively high accuracy requirements to achieve their measurement objectives using lower-cost equipment. BRDF compensation isn't necessary in every application and Sentera can help users determine if their application requires a gimbaled or fixed-mount Single.
It Starts with the Sensor
All Single sensor variants are compatible with Sentera's Micro Gimbal. Sentera NDVI and NDRE Single Sensors feature high-sensitivity global shutter imagers and low-distortion optics for crisp, clear aerial data collection. Every Sentera Sensor includes a 12-month subscription to Sentera FieldAgent™, allowing users to autonomously fly, make in-field assessments, perform analytics, and integrate data products with the digital platform of their choice.
Customers using FieldAgent's QuickTile™ capability will notice a significant improvement in the in-field QuickTile product due to better nadir pointing.
Special Offer
Sentera's Micro Gimbal Upgrade will retail for $699. It is available for a limited time at the introductory price of $599. The Single sensor and Phantom 4 drone are sold separately.
Visit Sentera's website or contact a dealer near you to learn more about the product and determine if your application should use a gimbaled or fixed-mount Single.
About Sentera
Sentera is a leading supplier of integrated remote sensing, analytics, and IoT solutions to the agriculture industry. Sentera makes it easy for users to integrate in-field real-time data with many digital ag platforms. Sentera's equipment has flown tens of millions of acres all over the world, and the company manages terabytes of new data for its customers every year.
Comments (0)
This post does not have any comments. Be the first to leave a comment below.
---
Post A Comment
You must be logged in before you can post a comment. Login now.
Featured Product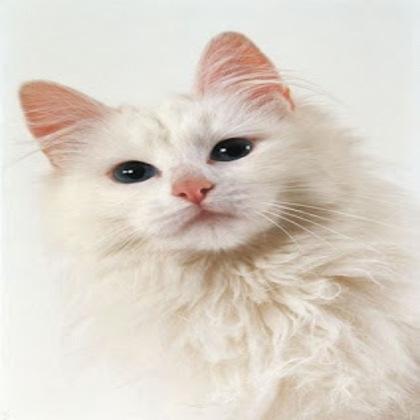 The 13 MP autofocus camera uEye XC is especially easy to operate and delivers high-resolution images and videos in the blink of an eye. Unlike typical webcams, it has been specifically designed for use in industrial applications and delivers sharp image data even in changing light conditions. Setting up and operating only requires a cable connection. The webcam-like camera is characterised by its particularly elegant and lightweight magnesium housing: with dimensions of only 32 x 61 x 19 mm, it is compact, sturdy despite its light weight and absolutely suitable for industrial use - benefiting, for example, kiosk systems, applications in industrial production or agriculture. With the uEye XC Starter Set, IDS offers a full-package deal for $500. (launch promotion, valid until 30 November 2022) that allows customers to evaluate and use the full range of functions of the new camera. The set includes not only the camera, tripod adapter and cable, but also a macro lens. Thanks to this lens, the camera is also suitable for demanding applications at close range. It easily shortens the minimum possible object distance and opens up additional application possibilities.