Why Robots Should Shake the BeJeezus out of Cherry Trees
Matt Simon for Wired: I dont' think sci-fi saw this coming. For so long, futuristic books and films have promised us robots like C-3PO that translate alien languages and assist us in hijinks. Or ones like Rosie that clean our houses. Or, on the other end of the spectrum, robots that level our houses and destroy humanity. Looking at you, Arnold.
The reality of modern robotics couldn't be more different. These days, it's more about developing robots that ... shake the bejeezus out of cherry trees.
Researchers at Washington State University have developed algorithms that scan a tree for individual branches, then determine what bit of each branch to grasp and shake to extract the most cherries—up to nearly 90 percent of them. Sure, that's not as dramatic as the machine-driven apocalypse. But at least it gives us an intriguing vision of a robotics-fueled agriculture industry.
If the idea of a tree-shaking robot seems a bit oddball to you, know that you're the reason it may soon exist. Americans don't just want a lot of produce; they want a lot of flawlessproduce, free of dings and bruises and discoloration. And you can't have flawless cherries if you're using a giant machine to shake a tree trunk willy-nilly, flinging fruit all over the place. (Though that method works fine with hardier fare like almonds.) Full Article:
Comments (0)
This post does not have any comments. Be the first to leave a comment below.
---
Post A Comment
You must be logged in before you can post a comment. Login now.
Featured Product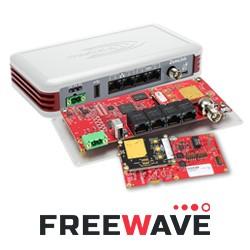 Making the most of IIoT in agriculture means making sure all data from the field can be readily accessed and acted upon, no matter where it is remotely generated. FreeWave has the solutions to power your precision farming systems, combining sensor data capture, IQ edge data processing, and network communications in the ways that meet your unique demands and enable you to easily uphold compliance as regulatory pressures rise.