Grow Pod Solutions Introduces Automated Farming to the Investor Community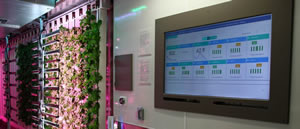 Grow Pod Solutions, the developer of portable indoor growing environments, recently held a technology investor conference at its company's headquarters in California. The conference attracted some top investors and professional athletes.
Grow Pod Solutions has developed the world's most advanced growing pods. Their container farms are fully automated, and feature innovations such as greenhouse control software, Bipolar Ionization, automatic dosing, fertigation scheduling and full-time surveillance. The system conserves water, has minimal energy costs, and produces clean, pesticide-free crops.
Grow Pod president, George Natzic, spoke about the company's innovative technology and its ability to change the way food is grown and distributed in America.
"You can take charge of your food chain, and grow healthy, natural produce – without pesticides year round," he said.
Natzic said that Grow Pod Solutions allows individuals, businesses and organizations to grow anywhere, for profit or humanitarian efforts.
"No one needs to go to bed hungry," Natzic said. "Our automated farming technology can grow healthy food virtually anywhere on the planet."
Event key note speaker, Shannon Illingworth, Chief Innovation Officer at AR Systems, shared news about the strategic alliance between AR Systems and Grow Pod Solutions. AR Systems has developed advanced control systems for use in the automated farming industry, and has reached an agreement with Grow Pod Solutions as a technology provider.
"Our technology focuses on data acquisition, supervisory controls, sequencing actions, and the data logging aspects of automated farming," Illingworth commented.
Kyle Turley, former NFL All-Pro, also spoke at the event. Turley played with the New Orleans Saints, St. Louis Rams, and Kansas City Chiefs. He is a member of the advisory board at Grow Pod Solutions and spoke about his involvement with the company.
"I enjoy working with the team at Grow Pod Solutions and helping them extend their reach into sectors I deeply care about," Turley said. "The automation and technology we developed can empower people, communities, and organizations, by providing the tools they need to grow healthy foods and medicines anywhere in the world."
Turley said that Grow Pods are more than just fancy technology. "Our systems can dramatically improve lives."
For information on Grow Pod Solutions, visit: www.growpodsolutions.com or call (855) 247-8054.
Comments (0)
This post does not have any comments. Be the first to leave a comment below.
---
Post A Comment
You must be logged in before you can post a comment. Login now.
Featured Product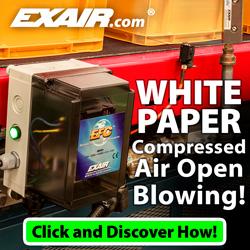 Compressed air is a limited resource that is generated in-house for the benefit of many operations within the manufacturing environment. Learn how to ensure all point of use applications are using your compressed air in the most effective and efficient way possible. Learn how much it costs to produce that compressed air and how Engineered Nozzles can help you use your air more effectively and efficiently.